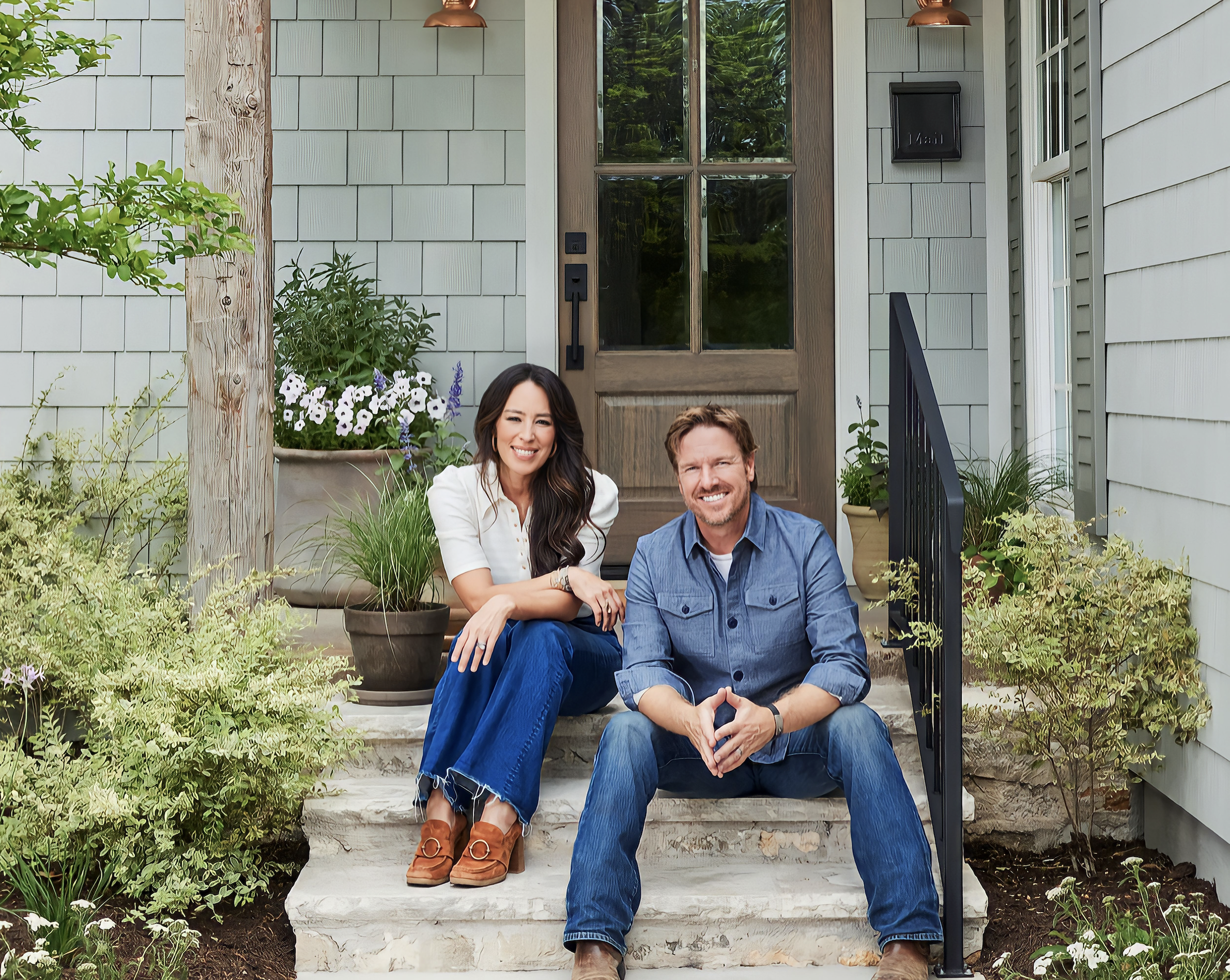 The Magnolia Collection is a custom curated selection of colors hand picked by Chip and Joanna Gaines. It features sixteen different color options that are warm and timeless to create spectacular curb appeal. Mix and match in various styles of lap siding, board and batten, and shingle to make your home uniquely you.
Available Colors:
Magnolia Collection: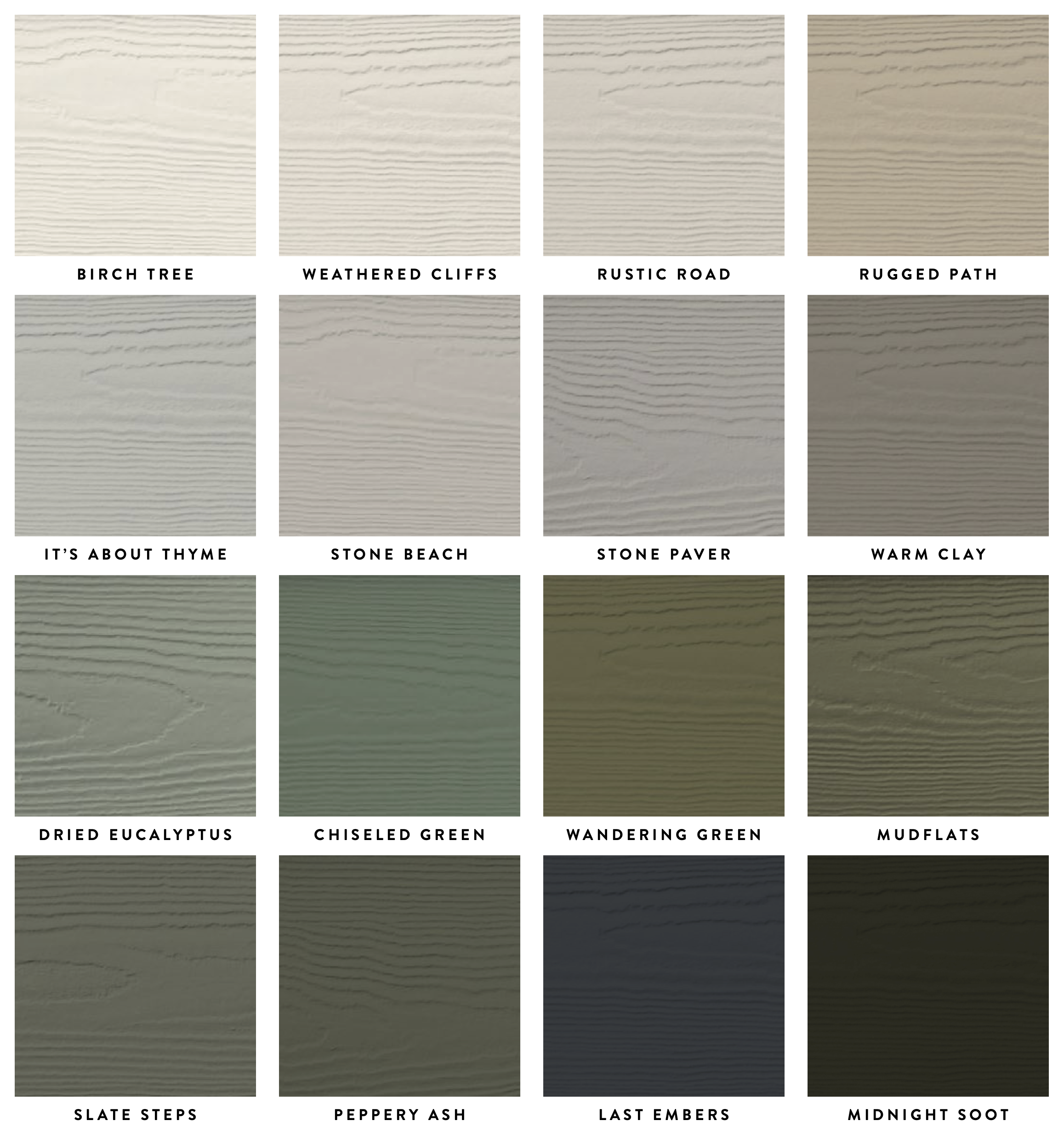 Available Sizes:
Magnolia Collection: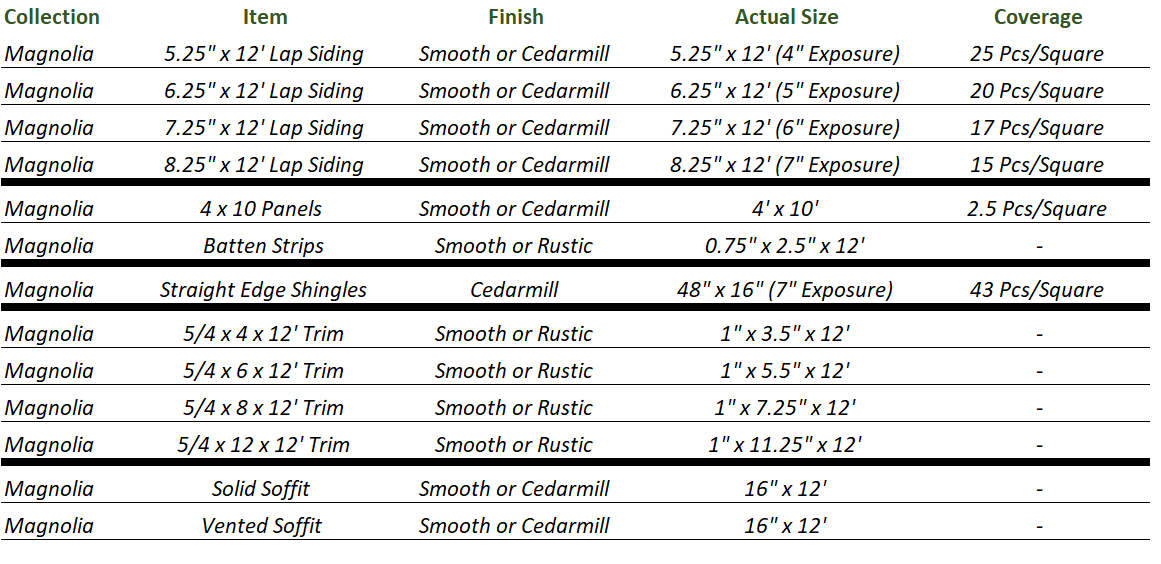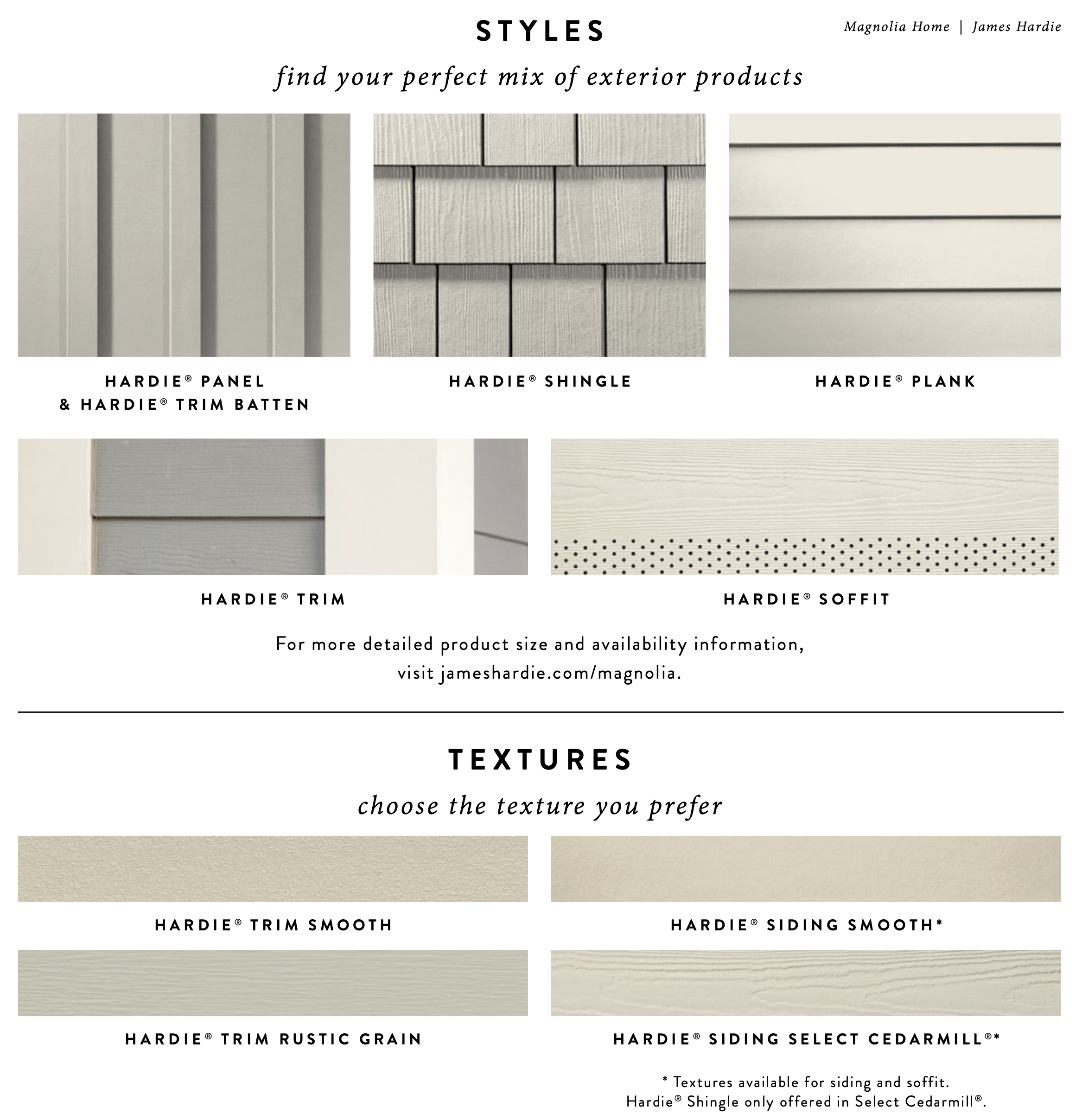 Features & Benefits
-#1 Return on Investment every year since 2005 in Remodeling Magazine
-Extremely low maintenance, and provides protection against hail, insects, woodpeckers, and anything else mother nature can throw its way
-Installed on over 5.5 Million homes nationwide
-Protected by James Hardie's 30-year limited warranty
---
James Hardie Magnolia Collection Brochure
James Hardie Magnolia Collection Sell Sheet
James Hardie Magnolia Collection Contractor Questions
James Hardie Magnolia Collection Warranty
James Hardie Magnolia Collection Install Guides
James Hardie Magnolia Collection Website Link
James Hardie Safety Data Sheet
---
Siding Is Crucial To Curb Appeal:
---
FAQ's
Q: What exactly is fiber cement?
A: Fiber Cement is a manufactured product comprised of sand, cement, and cellulose fibers. Through special production methods, they are able to mix these inputs to create a product that is tough like cement, but can still be cut and nailed.
Q: Why is James Hardie a superior siding?
A: Put simply, James Hardie is designed and built to last. The fiber cement makeup of the product is incredibly durable and low maintenance. You will not have to worry about rot, decay, or insects, and it defends extremely well against weather and seasonal changes. James Hardie pre-finished siding is also superior because of their proprietary painting process. At the manufacturing facility, paint is baked onto the board creating an incredibly durable bond that keeps your siding color looking fresh and new for decades. With pre-finished James Hardie siding, there is no more need for regular painting touch ups and re-finishing.
Q: How much does James Hardie cost?
A: Every job is different, but generally speaking it's more expensive than vinyl siding, but less expensive than brick or cedar.
Q: Why should I choose James Hardie over vinyl siding?
A: You typically only get one shot at new siding every 10-20 years, so it's a big decision to make. Your top priorities should be budget, longevity, and appearance. While not the least expensive option, James Hardie will leave you with a stunning home that will perform for decades. There is a reason why it's been rated the #1 return on investment for 11 straight years by Remodeling Magazine and installed on over 5.5 million homes - the proof is in the pudding.
Q: What is the difference between Smooth and Cedarmill/Rustic?
A: All of the lap siding, panels, and soffit are available in both Smooth and Cedarmill. Smooth is just like it sounds, a smooth even surface finish. Cedarmill has a raised wood like grain to the surface. It mimics the grain and texture of real Cedar. A Cedarmill finish give the product some texture, and also helps to hide imperfections like dings and dents that may develop over time. Generally speaking, Cedarmill finish is easier to install because of this reason.
The Rustic finish is an available options on the trim and battens. Rustic is slightly different than Cedarmill as the textures are a little different. A Rustic trim or batten will have a rougher face that mimics look of rough sawn wood. It will have texture and variability.
Q: Are samples available?
A: We have produced individual samples for homeowners in both Select Cedarmill® and Smooth textures. Homeowner samples will be free and consumers can order up to three at a time. Upon launch, samples will be available for order on jameshardie.com through our typical Request a Sample page: www.jameshardie.com/forms/request-a-sample.
Q: Are there minimum order requirements?
A: No, all are made-to-order and be ordered in any quantity.
Q: Is installation or handling any different than traditional James Hardie?
A: No, installation and handling is the exact same as with regular James Hardie.
Q: Can I return or cancel a Magnolia order?
A: Unfortunately no. All of these are special orders and all orders are final.
Q: Can I get other colors than the ones listed?
A: Yes - there are 700 color options available for special order in what's called the "Dream Collection". You can get any of those colors for any substrate, including lap siding, shingles, panels, and trim. However, those colors are more expensive and have a longer lead time than the regular Statement colors.
---
Sample Projects
Color: Dried Eucalyptus
Style: Straight Edge Shingles