GatorBar is a Glass Fiber Reinforced Polymer (GFRP) rebar that is 2x stronger and 7x lighter than traditional steel rebar.
It is also cheaper than steel and offers stable and consistent pricing.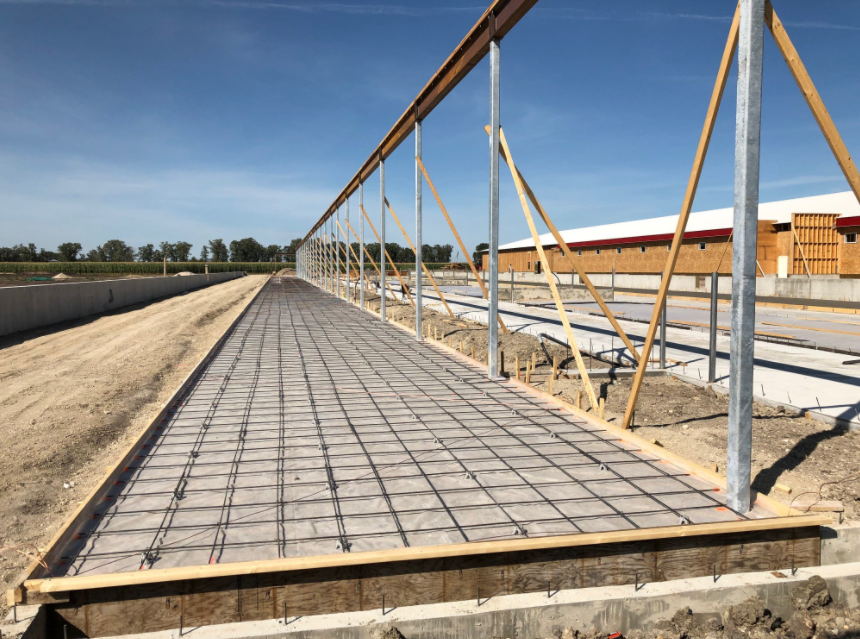 Available Sizes:

Features and Benefits:
-100% made in the USA
-More affordable than traditional steel per piece
-Dramatically lighter than steel rebar making it easier to position in the field
-Significantly stronger than steel
-Increases the lifespan of the concrete
-Price stability - pricing does not fluctuate like steel
-Completely rust resistant, even in high chloride and corrosive environments
-ICC certified for structural use
-#3 GatorBar is equivalent to #4 Steel
Applications
-Driveways and walkways
-Foundation footings
-Grain bins and barns
-Pool decks
-Patios and porches
PDF: GatorBar Product Brochure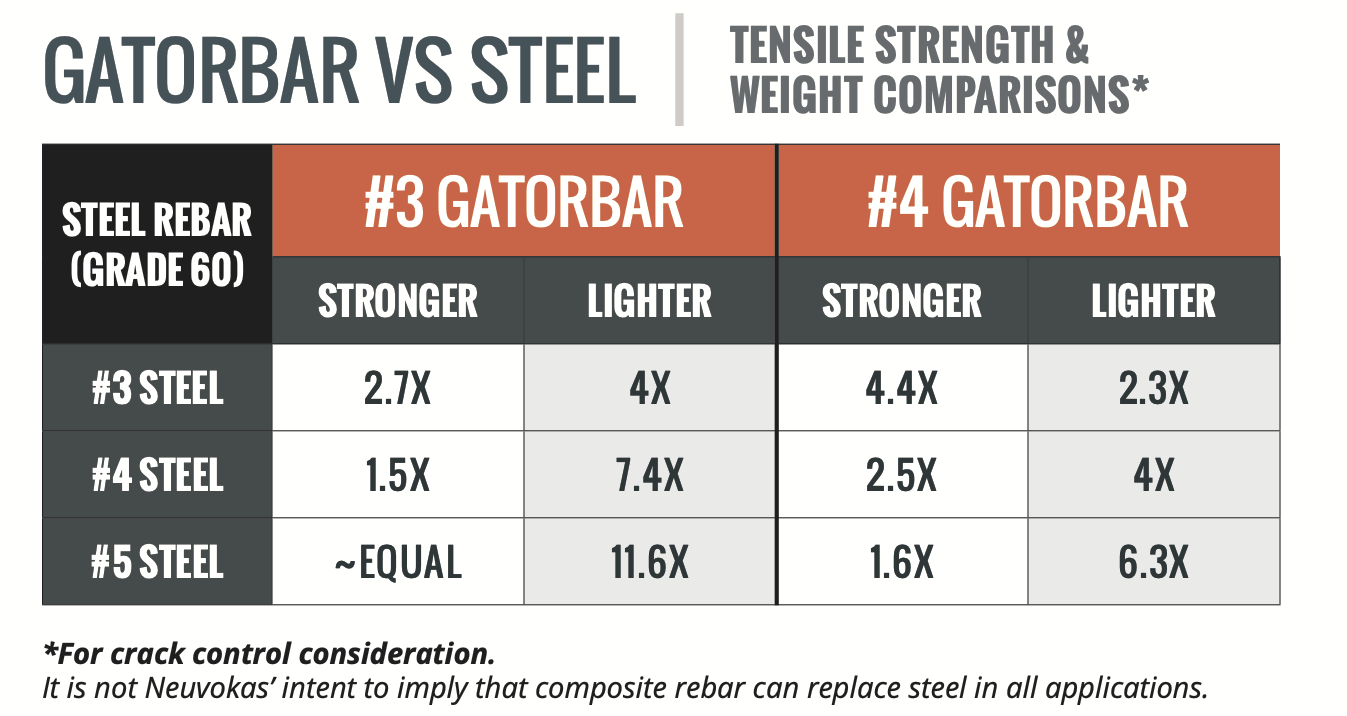 ---
Q: What is GatorBar Glass?

GatorBar glass is a composite rebar manufactured in the U.S. More specifically, it is a Glass Fiber Reinforced Polymer (GFRP).

Q: Where can I use GatorBar?

GatorBar can replace steel in most applications. E.g. Pavements, patios, parking lots, curbs, sidewalks, foundations, footing, agricultural (grain bins), and many other areas.

Q: How much does GatorBar cost?

#3 GatorBar is about 15-20% Cheaper than a #4 Steel Rebar, and can be purchased in much smaller quantities. This will save you money in Inventory dollars and space.

Q: Do I need any special tools or blades when working with GatorBar?

No. You can use all of the same tools that you are currently using when working with steel rebar- including field ties.

Q: Can I bend GatorBar?

It depends. GatorBar has a natural flexibility; however, it can not be bent to a 90 degree angle. For hard 90 degree angles it will need to be cut and field tied. 90's are available in 18" & 24" corners (25 Pc Sub-bundles).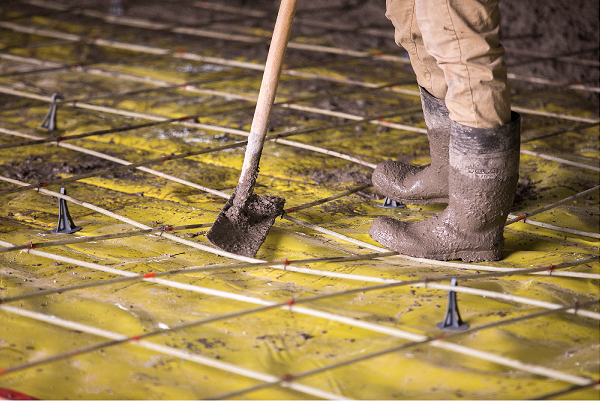 24" x 24" GatorBar 90 Bends: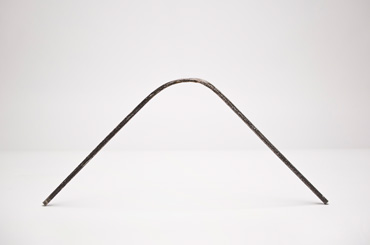 GatorBar cuts with regular field tools