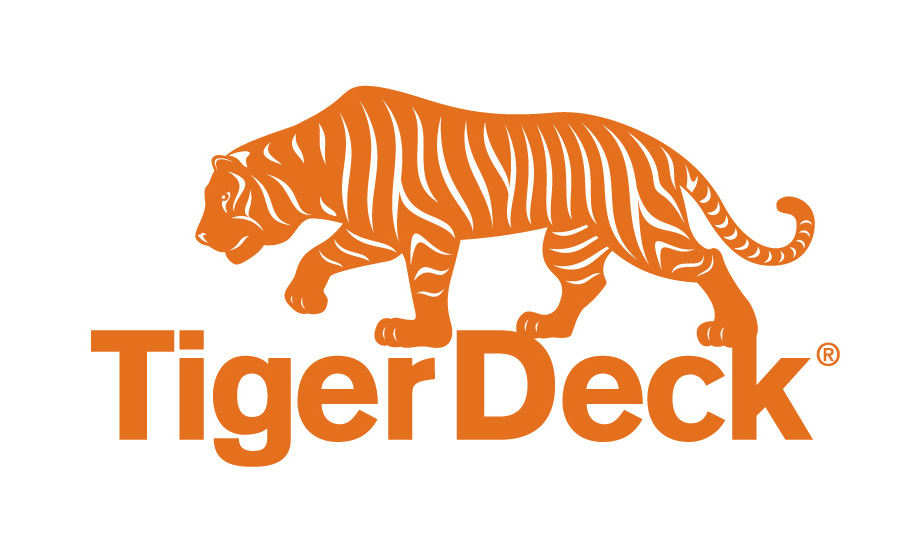 South American Exotic Hardwood Decking
TigerDeck® is a complete Tigerwood Decking system unlike any other. We package naturally strong Tigerwood decks with BlackTalon® Universal Deck Fasteners to give you a TigerDeck that is durable, easy to install, beautiful, and low maintenance. Graded in the USA, TigerDeck decking lasts 2-3 times longer than Redwood, Western Red Cedar, or treated wood and is naturally rot and insect resistant. We stand behind every product we sell with a 25-year limited warranty.
Available Sizes: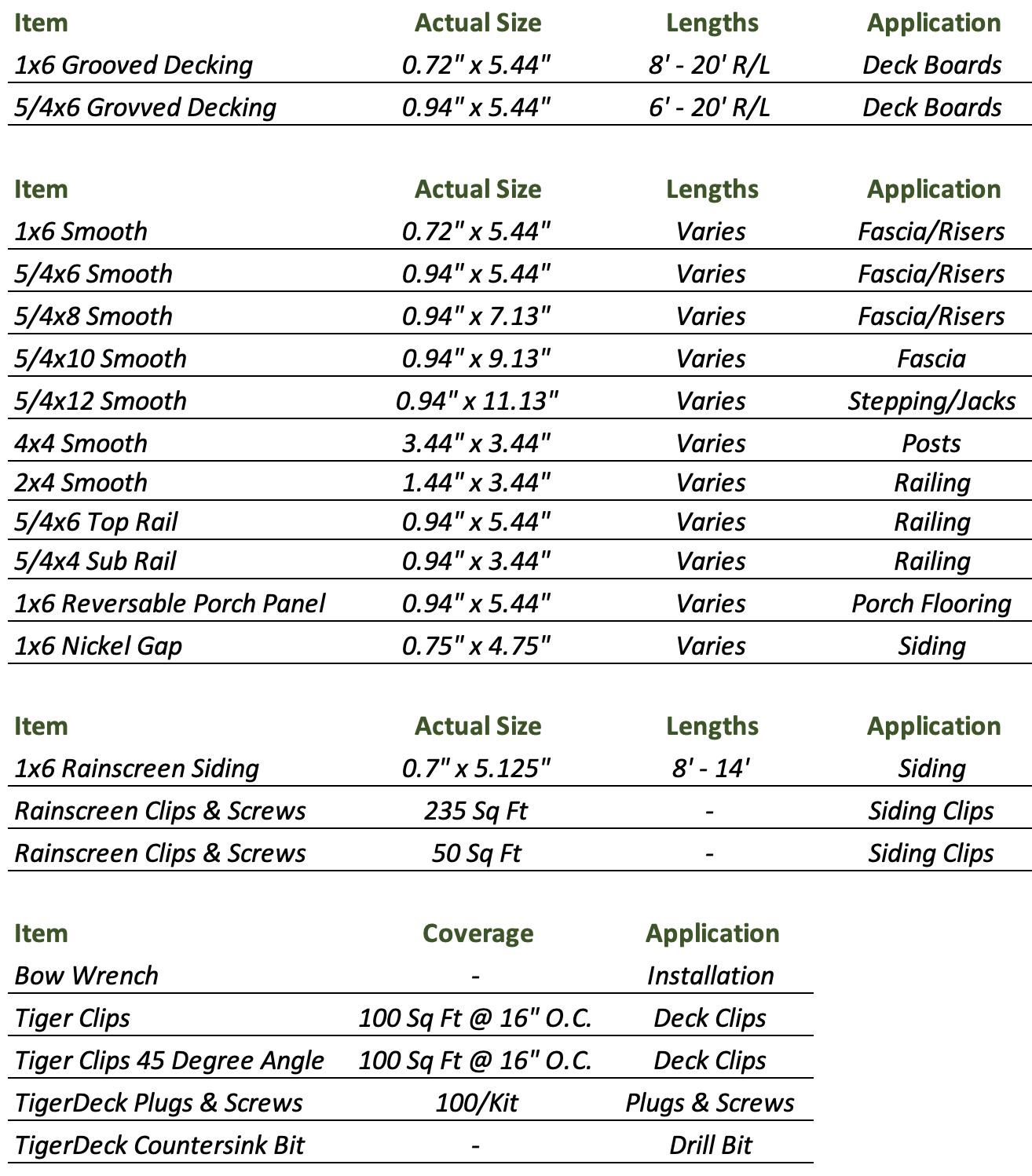 Features & Benefits:
-Amazing rich auburn color and black grain
-Incredibly durable and low maintenance
-25 Year Warranty
-Naturally rot and insect resistant
-Extremely dense and sturdy, can span up to 24" O.C. for decking
-100% sustainable and renewable timber
-Versatile: can be used for decking, fencing, siding, and gardens
---
PDF: TigerDeck Pre-Installation
PDF: TigerDeck Installation Instructions
PDF: TigerDeck Specifier Guide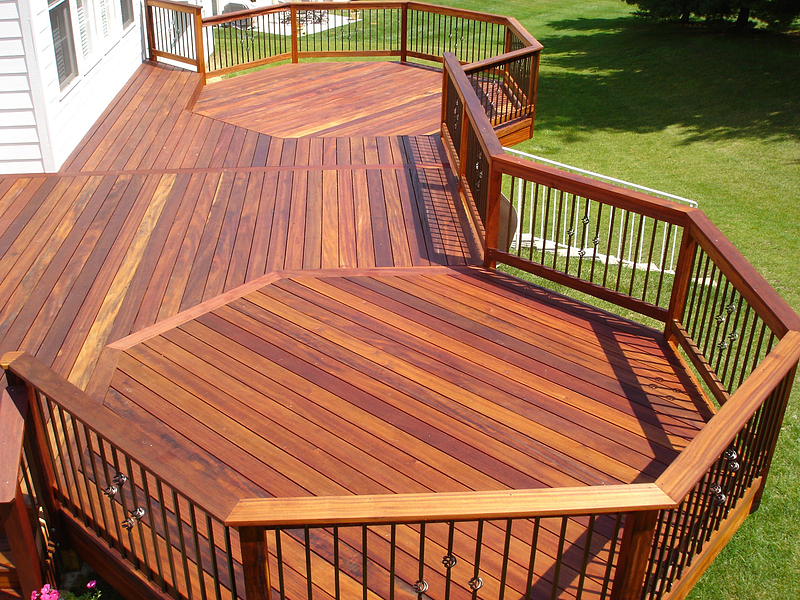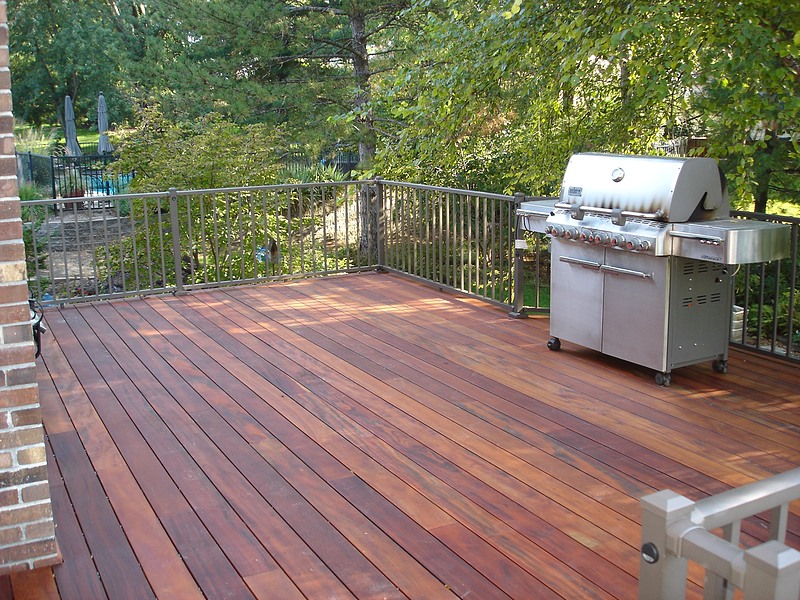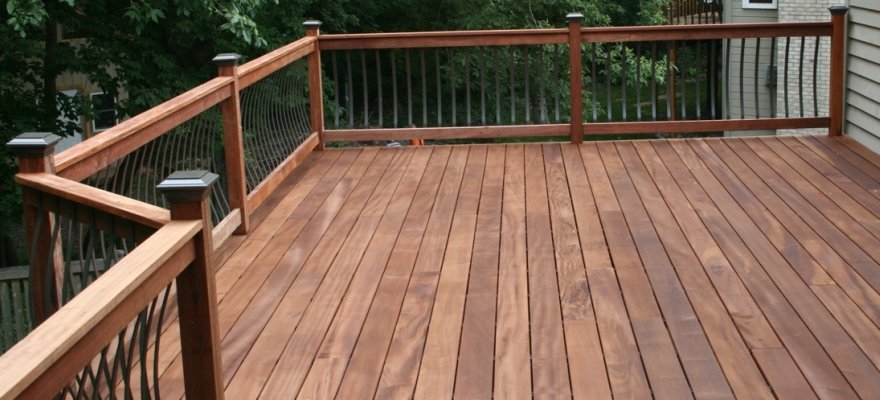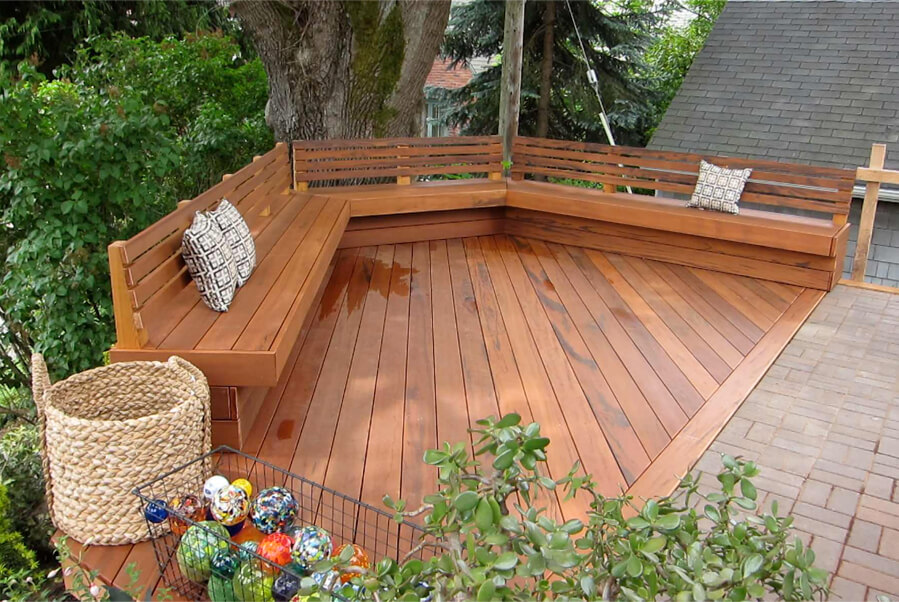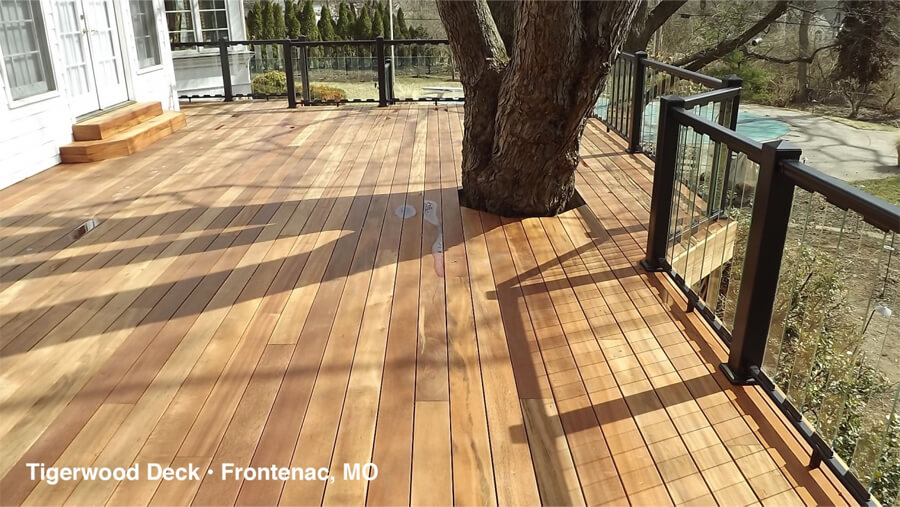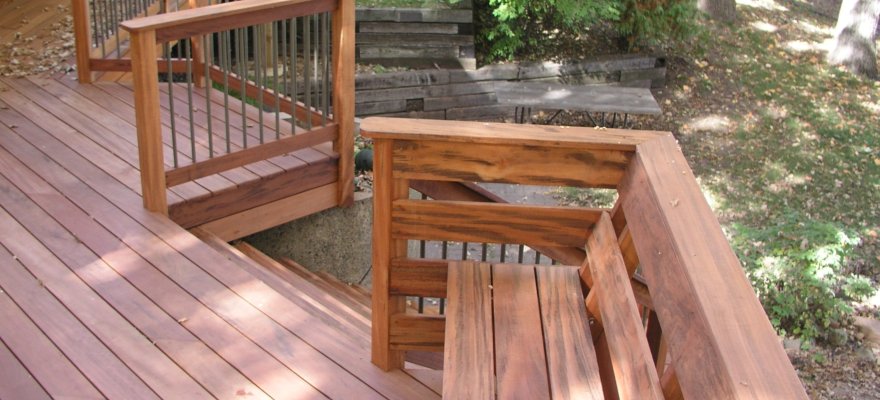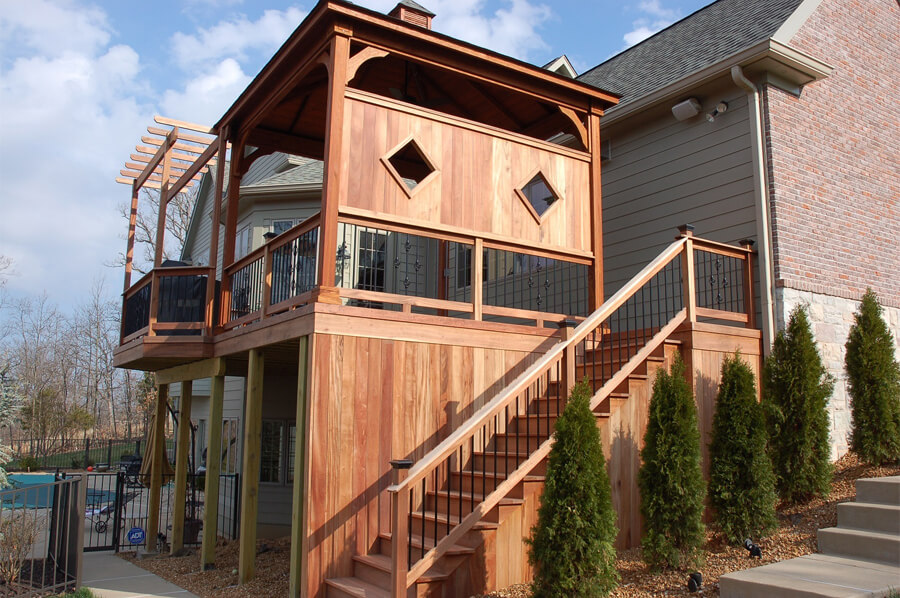 1x6 Rainscreen Siding:
School Entrance – Kansas City, MO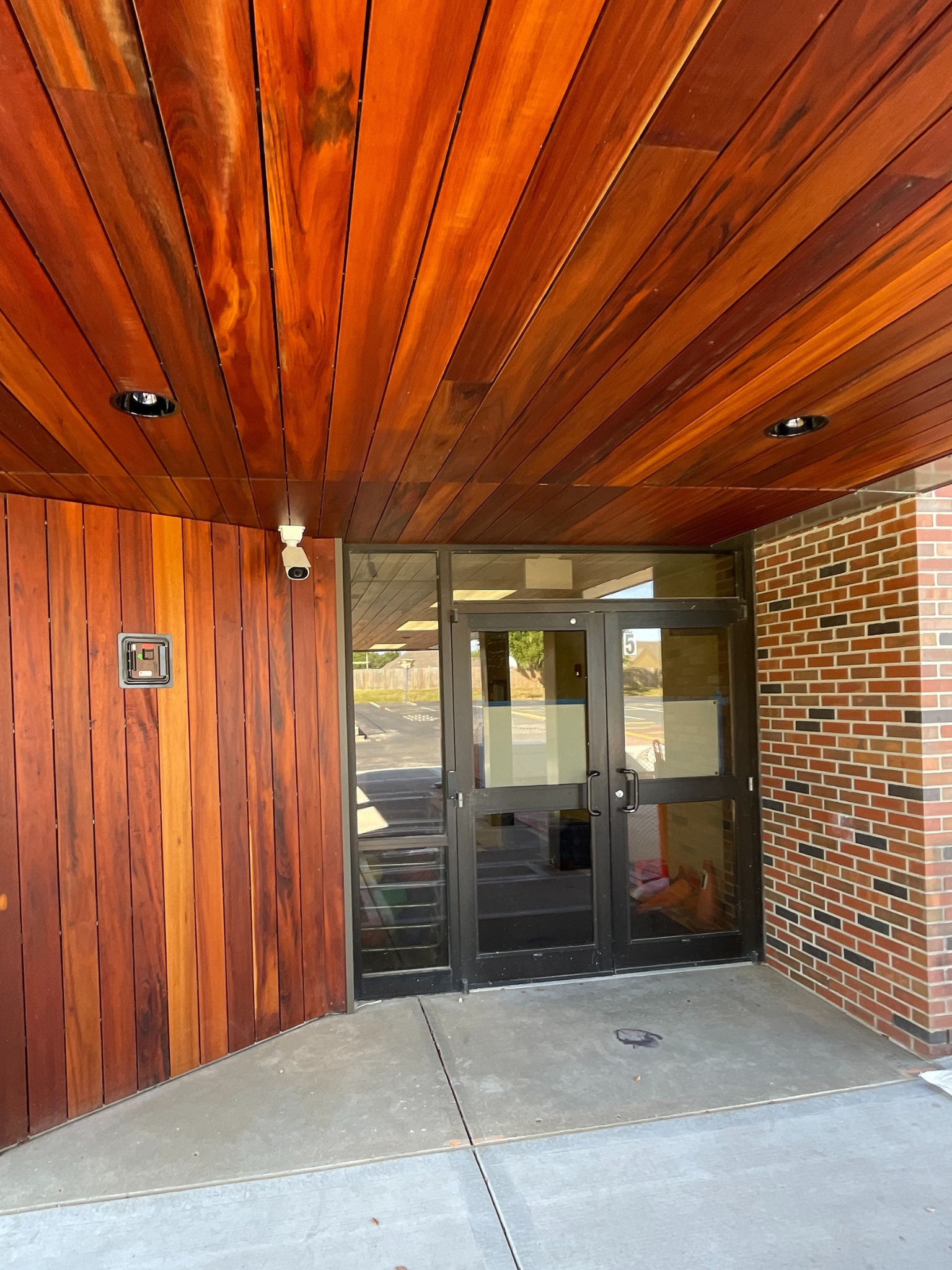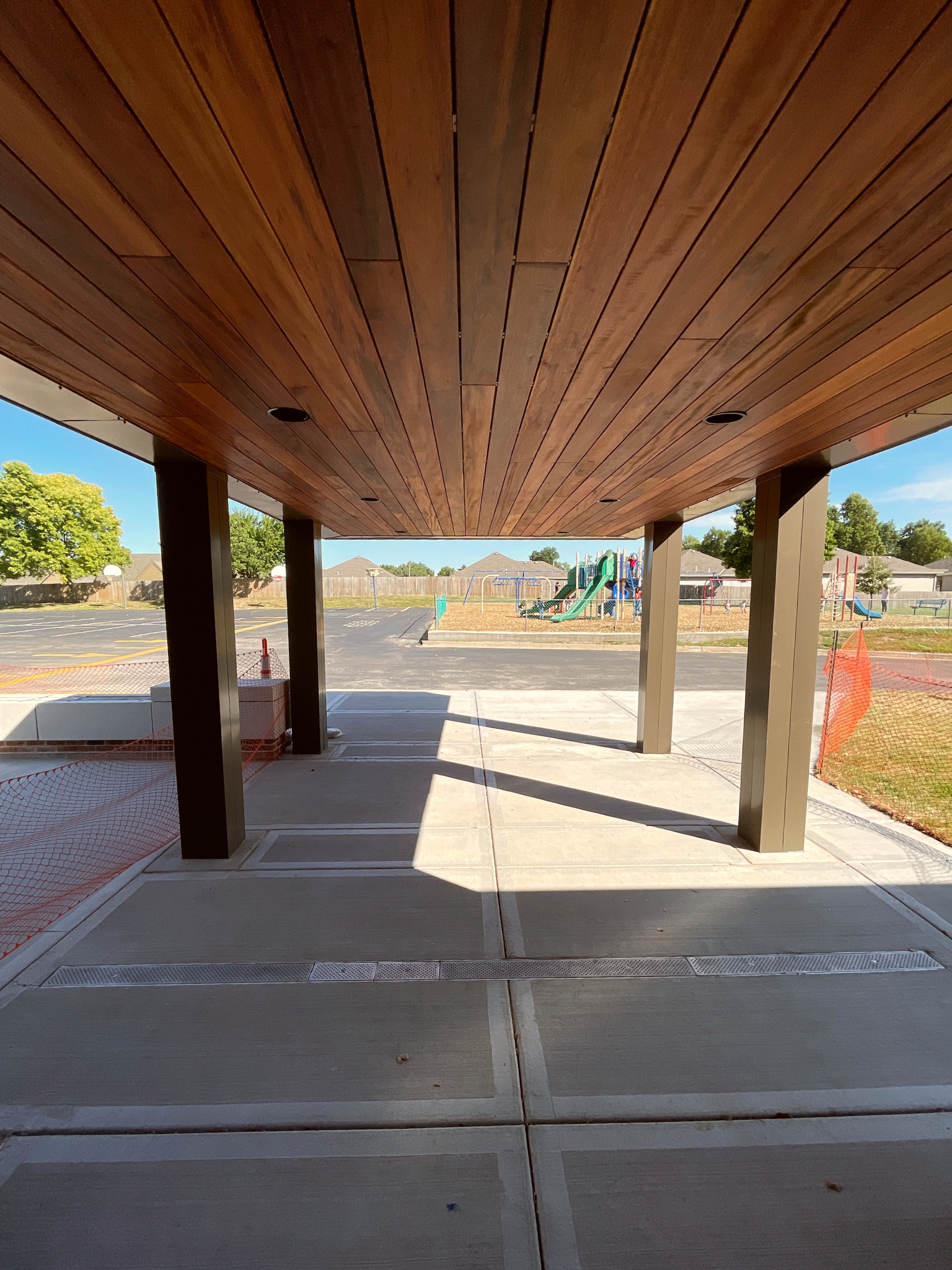 Customer TigerDeck 1x6 S4S Fencing:
Clayton, MO
Day 1 Install: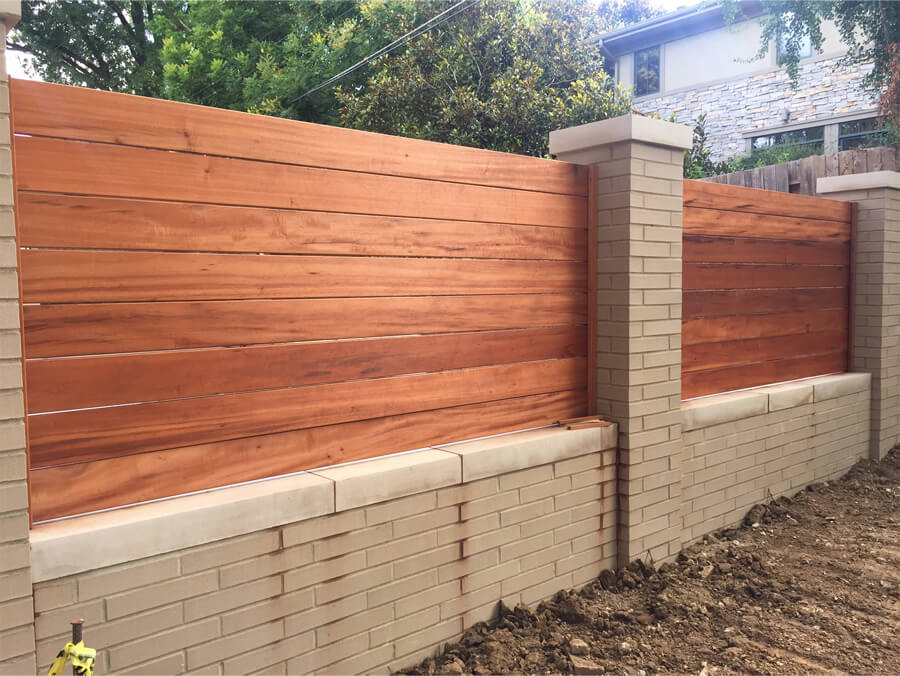 Aging and weathering after one year: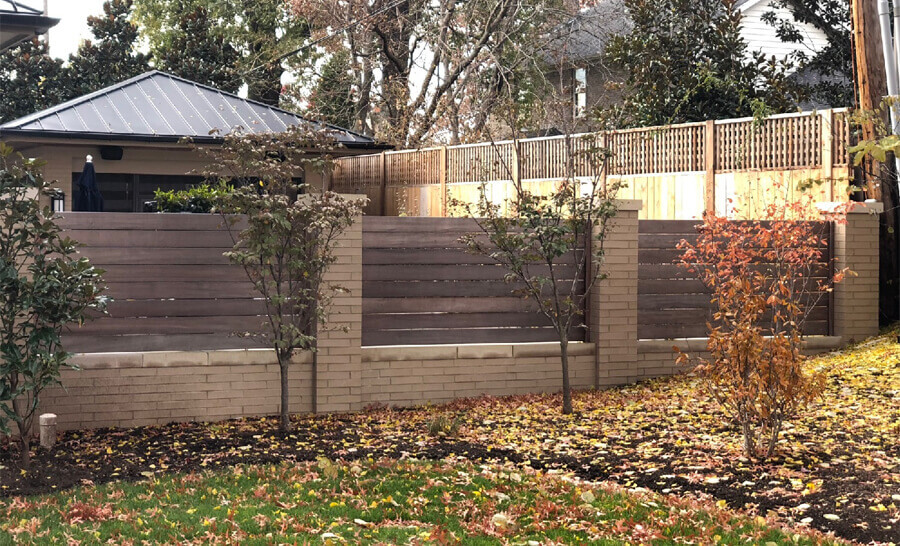 FAQ'S:
Q: Is TigerDeck the same thing as IPE?
A: No, TigerDeck is different than IPE. While both are South American hardwoods, they actually are a different species of trees, with TigerDeck coming from the Astronium spp. tree.
Q: Do I need to seal and/or stain TigerDeck?
A: No, it doesn't have to be sealed if you don't mind the product slowly changing color. The product will perform just as well, but it's color will go through a transformation, at first darkening to a deep auburn in the first few weeks and then eventually turning a silverish grey.
If you want to maintain the color of TigerDeck, you should seal all sides with one of their recommended U.V. sealants. The sealant should be re-applied every year with roughly two coats. Learn more here: http://tigerdeck.com/maintenance/
Weathered TigerDeck:
Months Exposed: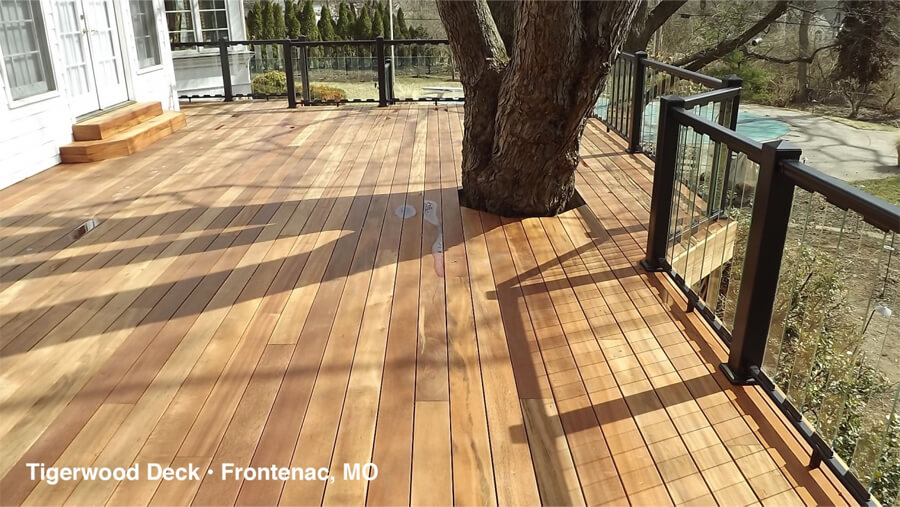 Year Exposed: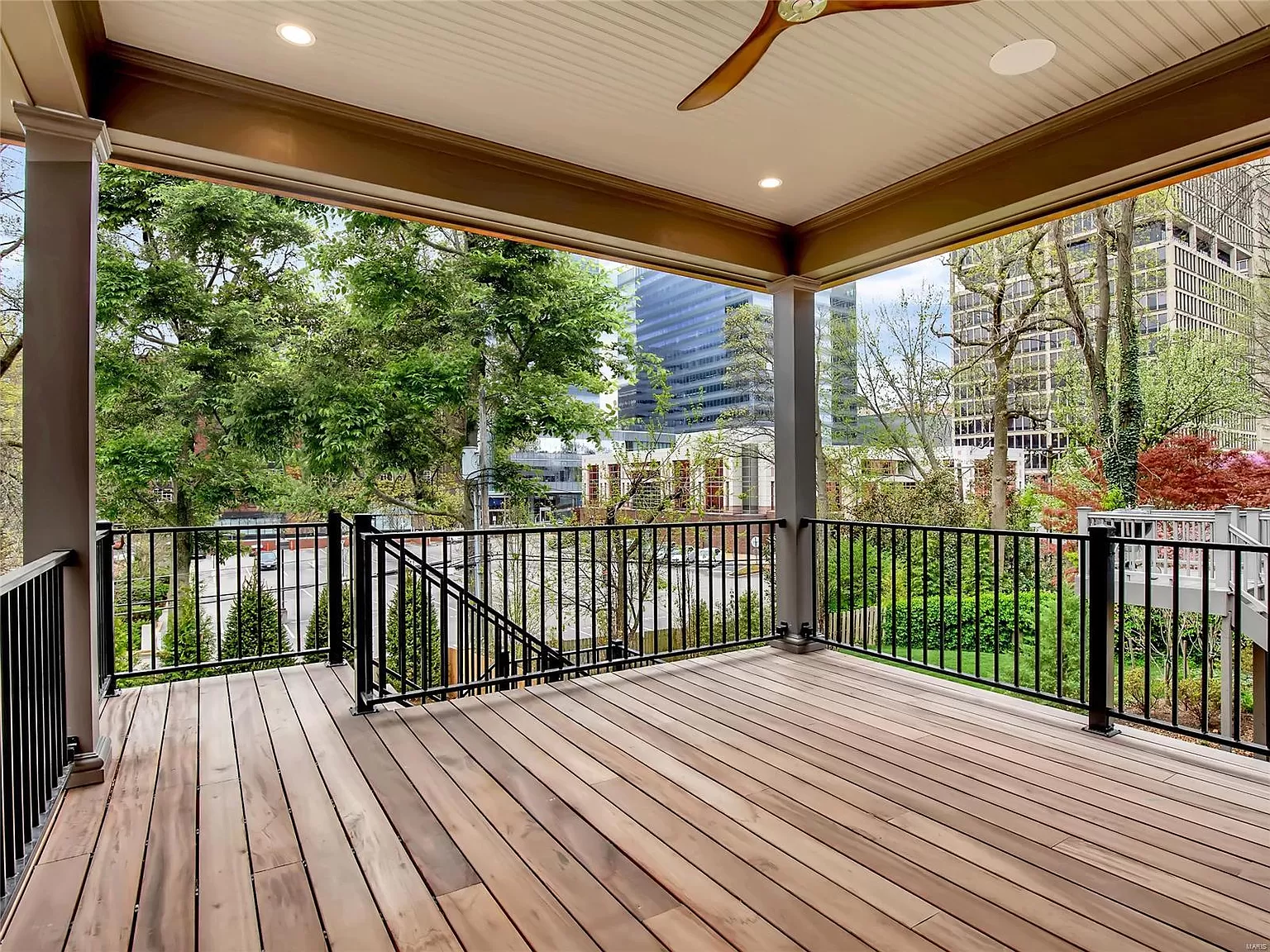 Years Exposed: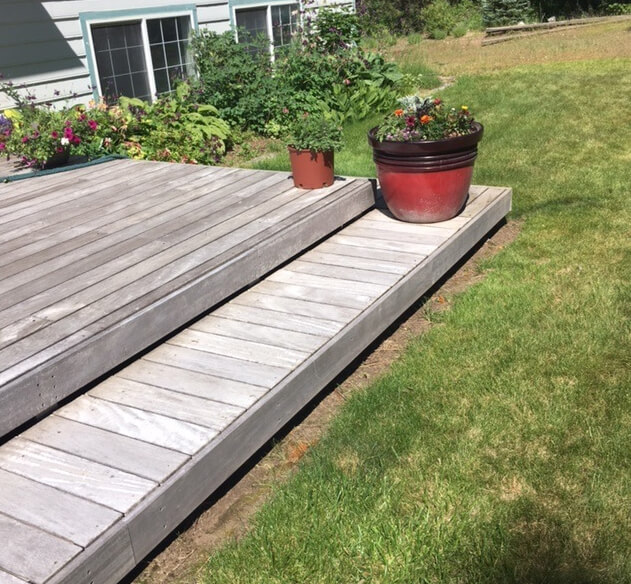 Q: How do I fasten down each deck board?
A: TigerDeck has a patented clip system that installs with a grooved deck board. It's one of the best clips on the market, and will easily last the lifetime of your deck.
If you're working with a S4S product, you can face screw with their plugs and screws kit.
Q: Why can't I buy all the same length deck boards?
A: In order to get the most out of each log and ensure long-term sustainability, TigerDeck is sold in what's called "Random Length" tallies. This means you'll get a mix of boards ranging from 8'-20'. This is standard for many clear and exotic wood products, and any experienced deck builder will have no issues.
---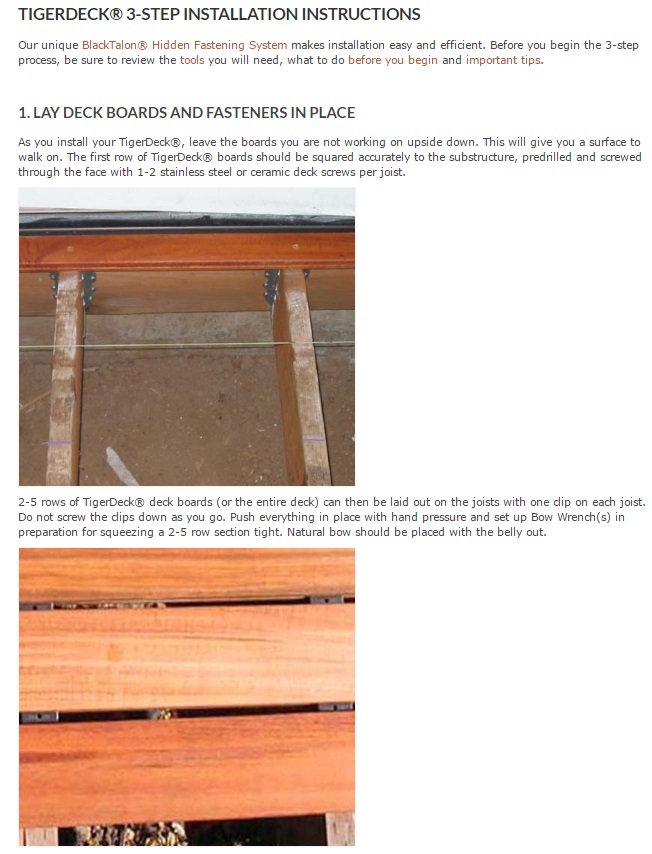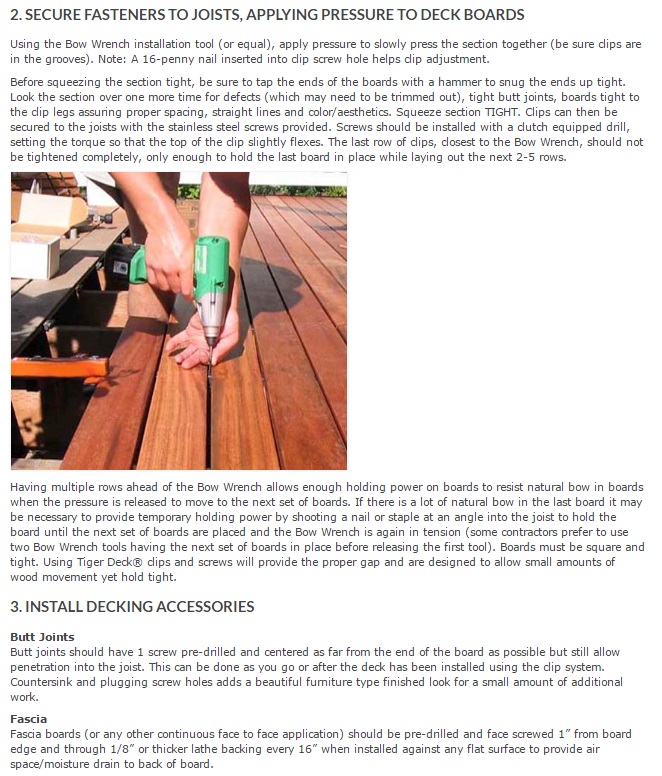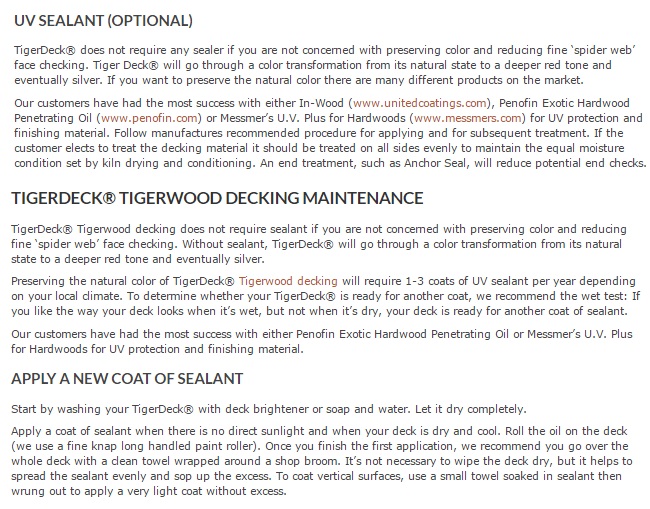 TigerDeck is available in Missouri and Illinois, including St. Louis, Columbia, Quincy, Chesterfield, St. Peters, Rolla, Jefferson City, Cape Girardeau, Springfield, Mt. Vernon, Decatur, Marion, Jacksonville, Champaign. M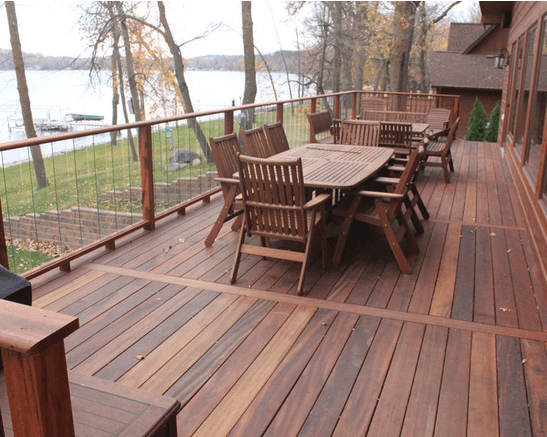 IL