Deckorators Voyage Line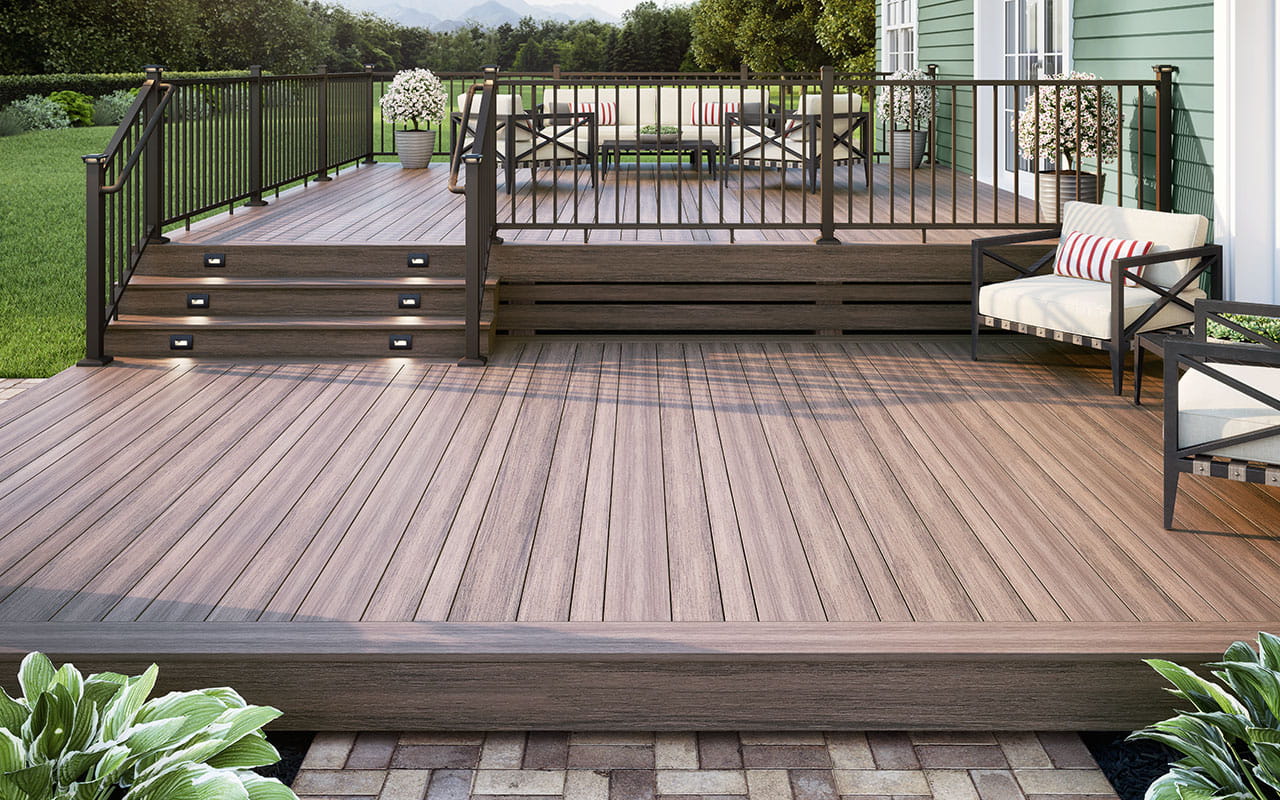 Voyage Decking is a mineral-based composite technology line, which provides the industry's best strength-to-weight ratio. Featuring a fiber-like structure similar to wood, Voyage has unmatched strength that is nearly 35% lighter than traditional composites and similar in weight to PVC. There is virtually no thermal expansion or contraction, and it is fully warranted for ground and water contact installation.
Available Sizes: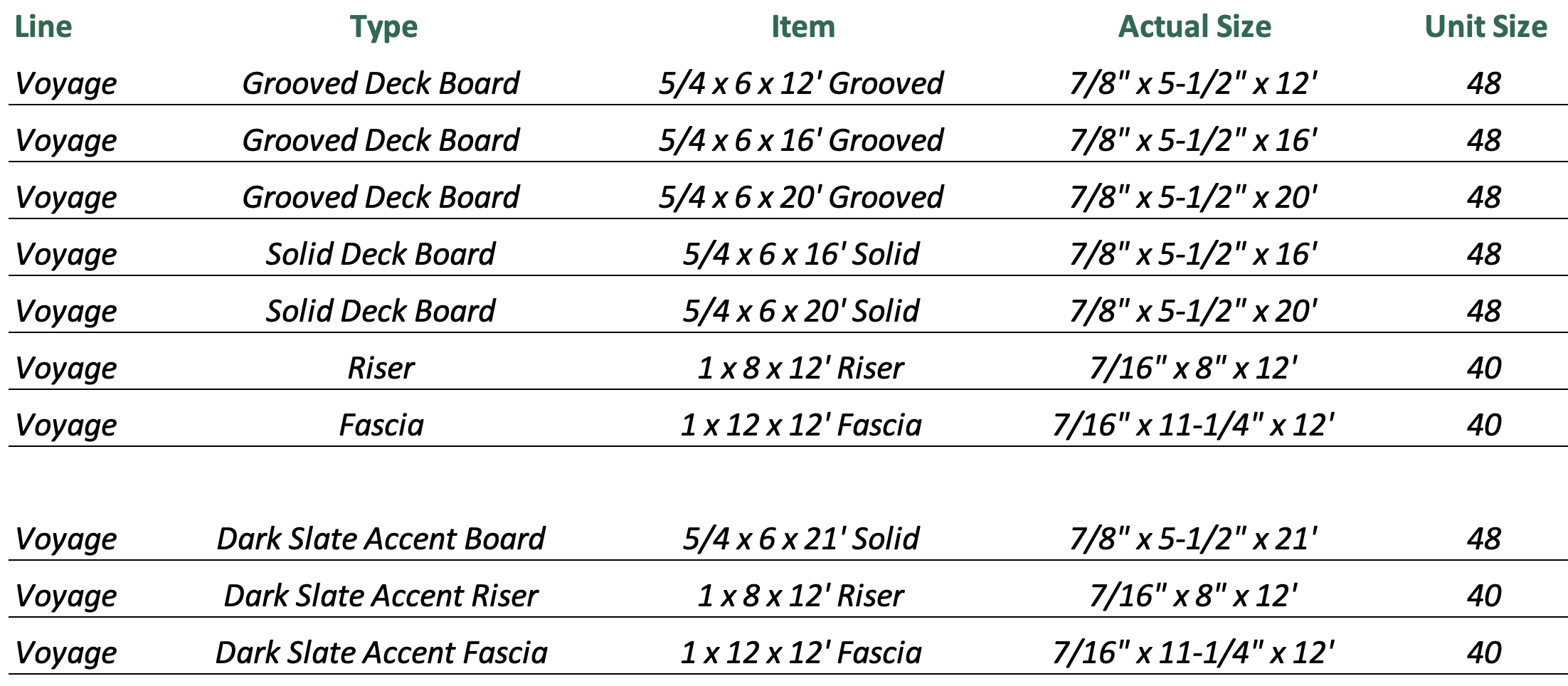 Features & Benefits:
- Mineral Based Composite technology
- Virtually zero thermal expansion and contraction
- Incredible strength and durability; virtually impossible to crack and break
- Lightweight and easy to work with and install; 35% lighter than traditional wood plastic composites
- Approved for ground contact and water installation
- Won't splinter, sag, chalk, or crack
- Stain and fade-resistant cap stock
- Can be used as residential and commercial cladding
PDF: Grooved Decking Installation
PDF: Solid Decking Installation
Colors & Profiles: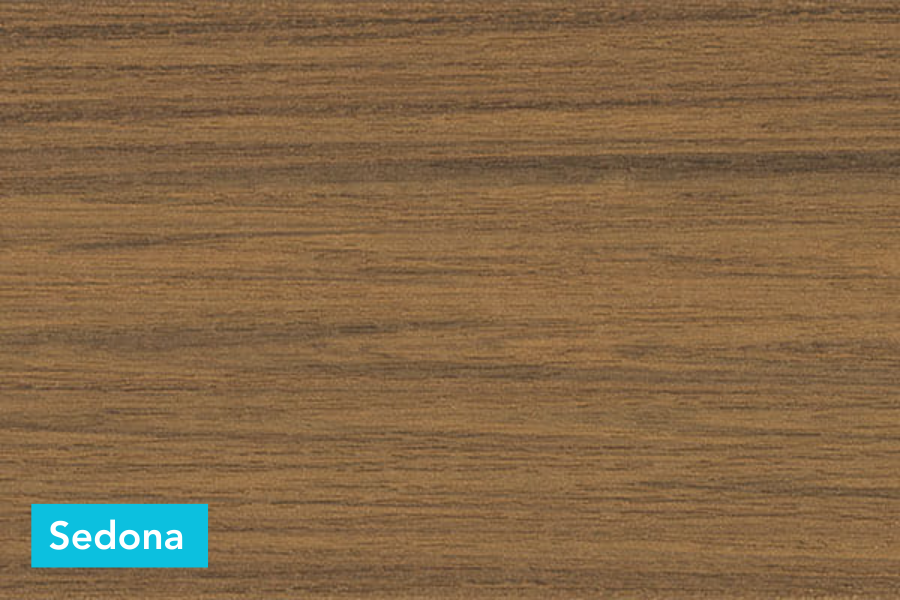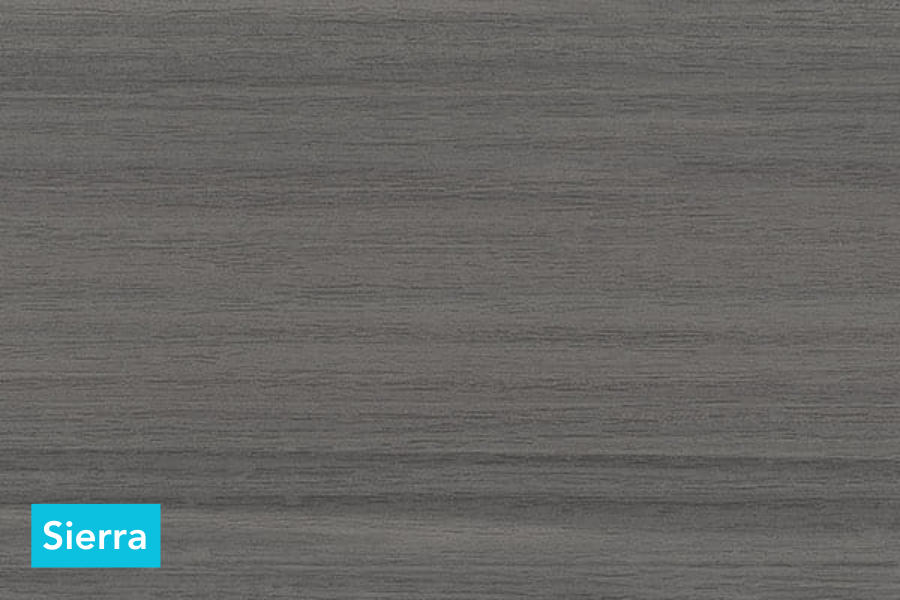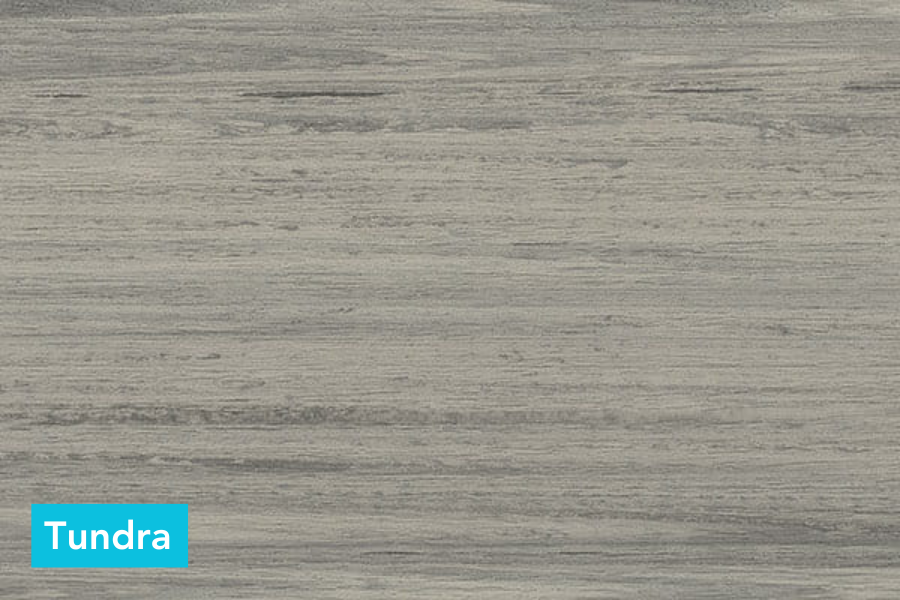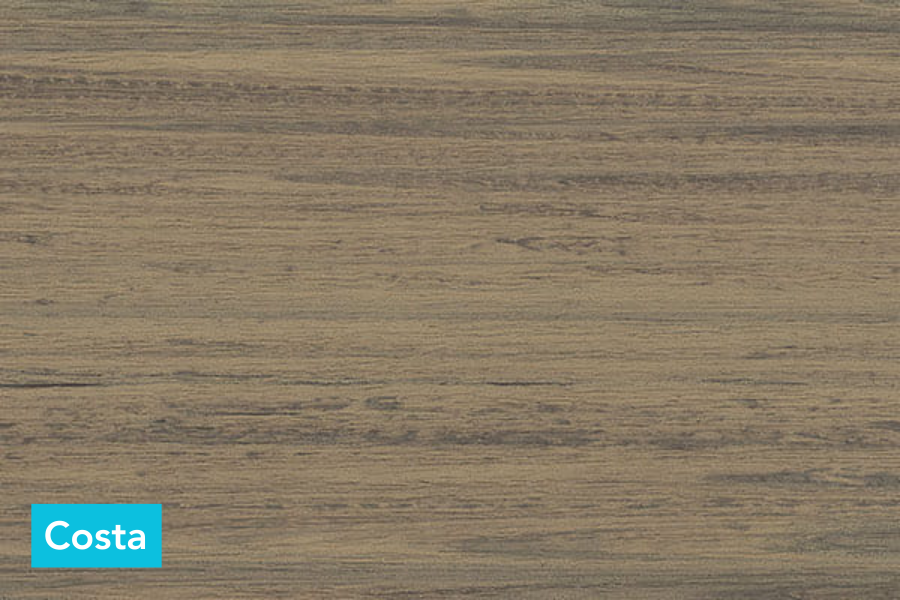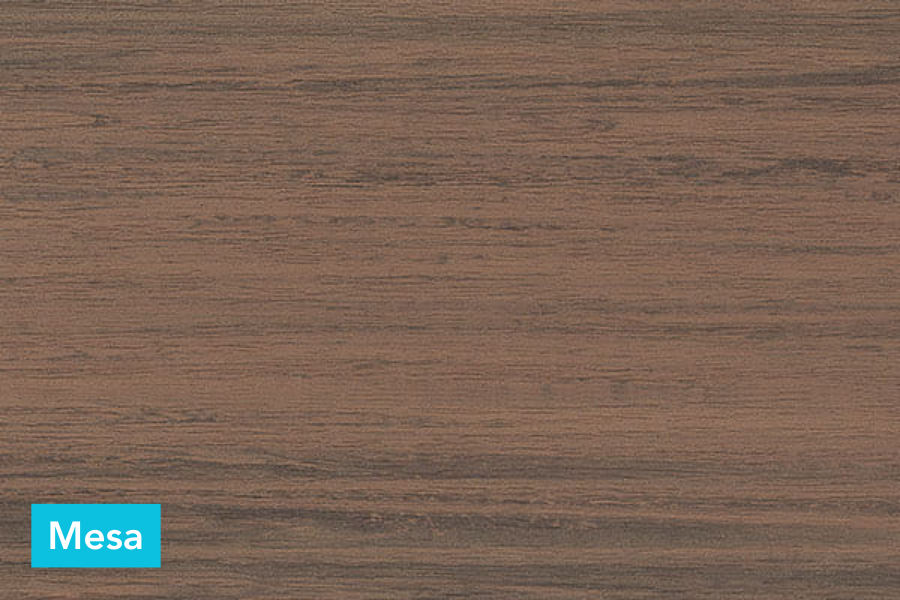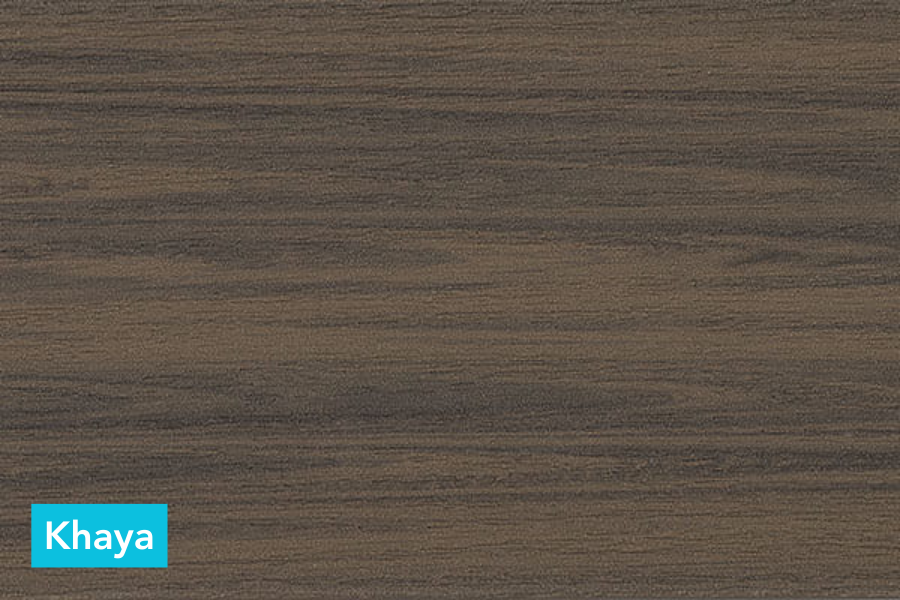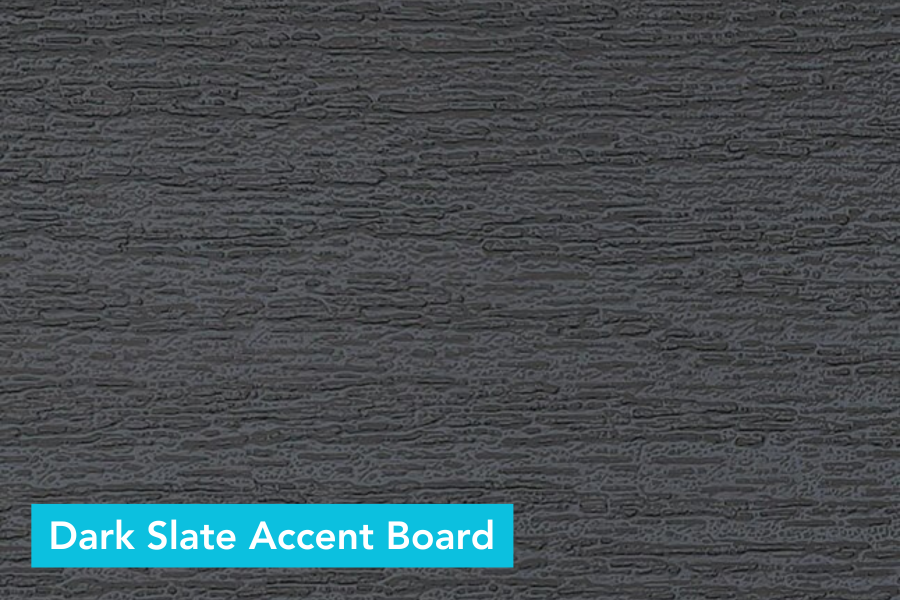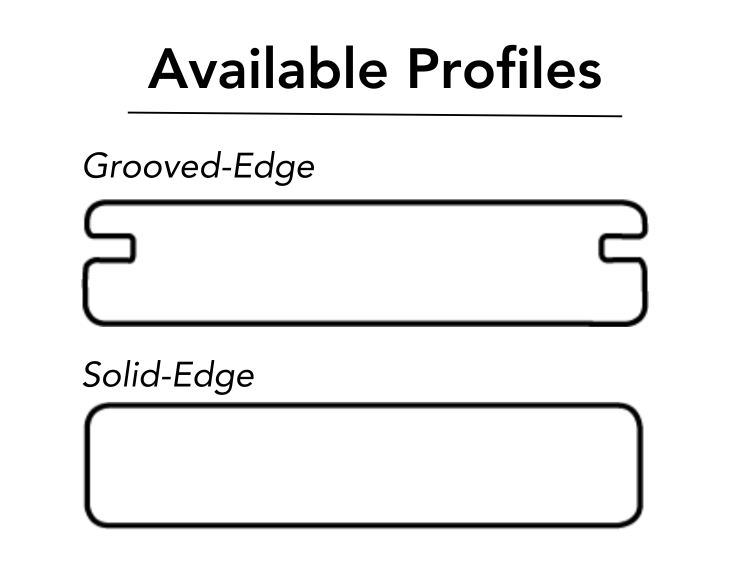 ---
Fasteners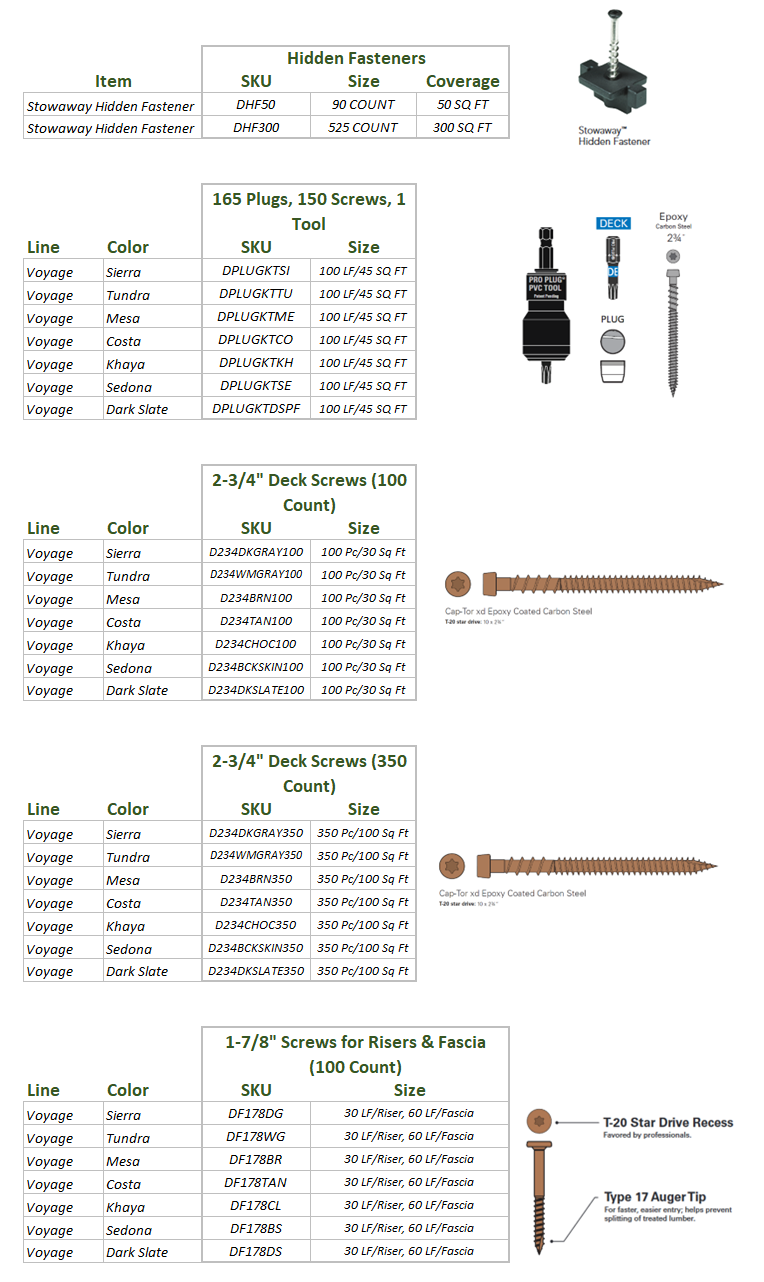 ---
FAQ's
Q: What is a Mineral Based Composite?
A: Mineral Based Composite is a new technology that sets the bar for overall quality and performance. Using a fiber and strand like structure, the product achieves the best combination of strength and durability, with the least amount of thermal expansion and contraction. Additionally, because it is so inert, it is approved for ground and water contact.
Q: Why is a Mineral Based Composite so great in the Midwest?
A: The Midwest has some of the biggest thermal temperature ranges of any part of the country. Typically, composites expand in high temperatures and shrink in low temperatures. This creates gaps and openings that can bother home owners. With Deckorators Voyage Mineral Based Composite, you will get virtually ZERO thermal expansion and contraction. That means that your deck board will be inert, and your gapping and movement will be virtually undetectable to the naked eye. This creates overall better performance (no pushing and pulling of the undercarriage joists and fascia), happier homeowners (looks as good on day 1 as day 100), and confident contractors (less call backs).
Q: Is this approved for ground contact and water contact?
A: Yes, Deckorators Voyage is fully approved for ground contact and water contact. This makes it a great option for docks, as well as certain exterior cladding.
Q: What is Enhanced Traction?
A: Enhanced Traction is a improved surface on the deck board that creates more natural grip and traction on the face of the deck. This helps to dramatically reduce slick surfaces and eventual slipping. This is particularly important on docks, as well as sloped ramps. Enhanced Traction also helps to reduce the sheen on the deck, which makes it look less plasticy and fake. Overall a win-win.
Q: How do I install?
A: Voyage Decking installs like most composite decking, and can be installed using a clip system with grooved deck boards, or with face fasteners and a solid deck board. Because Voyage is so dimensionally stable, we recommend installing with hidden fasteners for the best visual appearance and great long term performance.
Q: Do you recommend pre-drilling and countersinking when fastening Deckorators?
A: Predrilling and countersinking prior to driving screws achieves the best results for ease of fastening and appearance of the finished project. Because wood decking is not as dense as Deckorators, screws driven into wood decking crush the wood fiber and self countersink. Screws driven into Deckorators displace the material, causing it to mushroom around the screw head. Most consumers do not like the resulting appearance using this installation method. If using ordinary, coarse-thread deck screws, predrilling a pilot hole and countersinking prior to driving screws achieves the best results. For more information, refer to the installation instructions or call 800-556-8449.
Q: What is the warranty?
A: Deckorators Voyage is backed by a 50/25/25-year limited warranty: 50-year Structural, 25-year Stain & Fade, and 25-year Limited Removal & Replacement warranty. More information about the warranty can be found here: (Warranty Information)
Q: What are my color options?
A: There are six Voyage colors in total, as well as a Dark Slate accent board that is available in solid picture frame boards, risers, and fascia.
Q: How do I clean my composite deck?
A: It is important to keep leaves and other materials that can stain off your deck year-round. Sweep off your deck boards and make sure to clean out the spaces between the boards. We recommend using soap or detergent mixed with water to remove any marks or dirt from your deck boards. Power washers can be used to clean deck boards; however, a fan-tip nozzle should be used and should be set on the lowest setting.
More questions and answers can be found here: Deckorators Q&A's
---
Voyage Sierra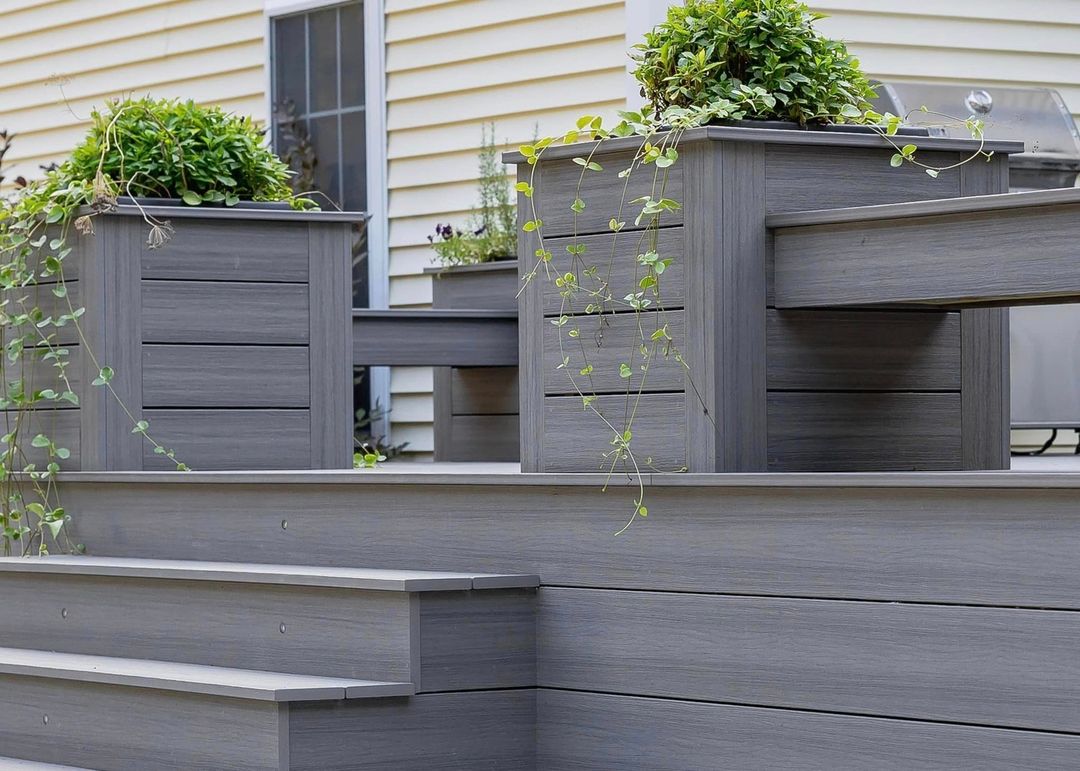 Voyage Sierra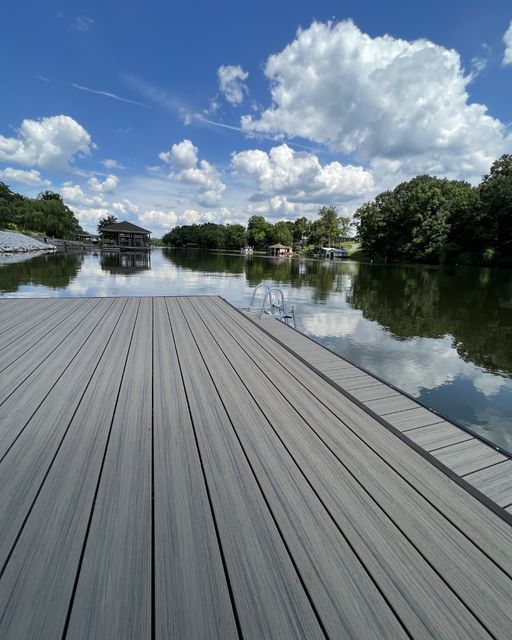 Voyage Sierra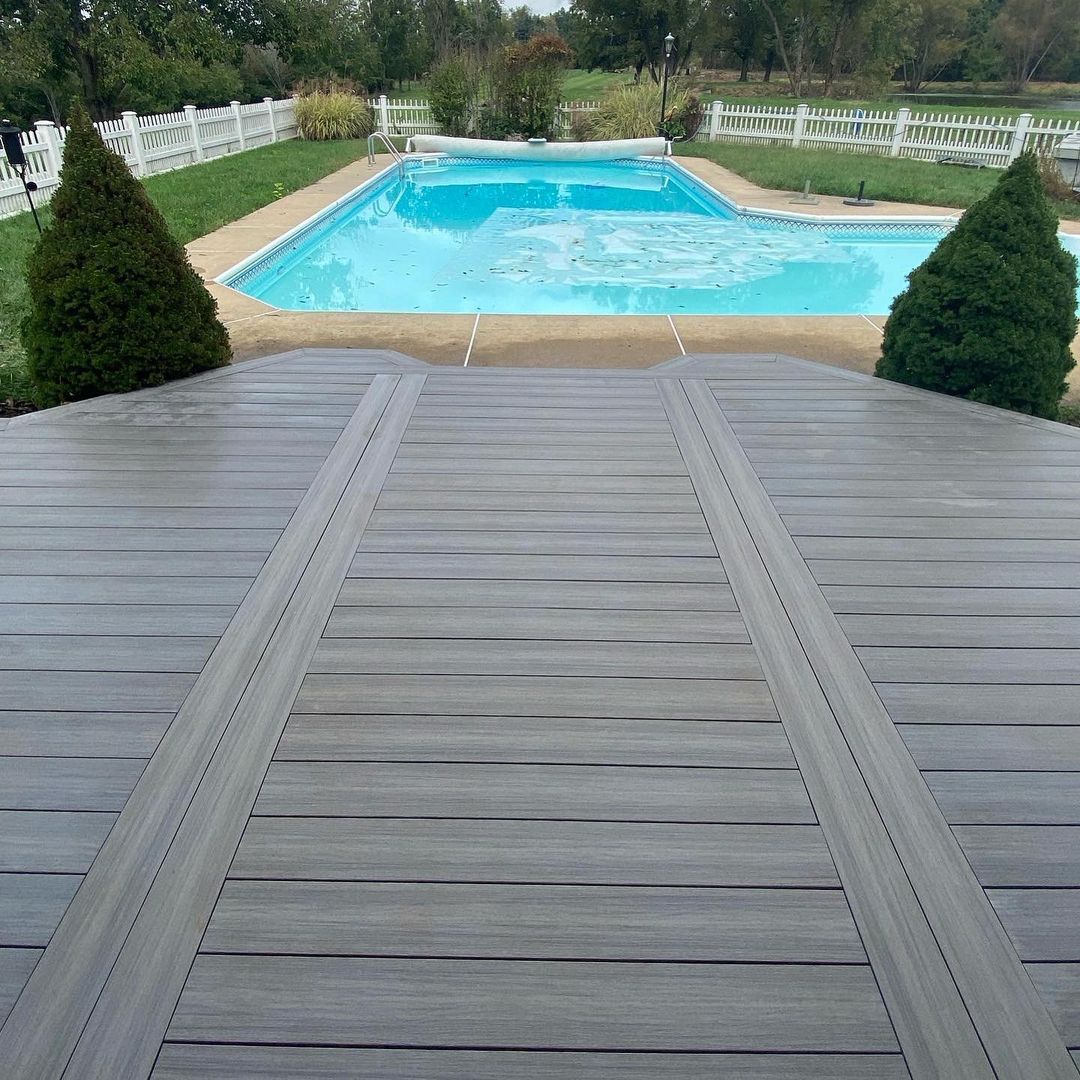 Voyage Sierra
Voyage Tundra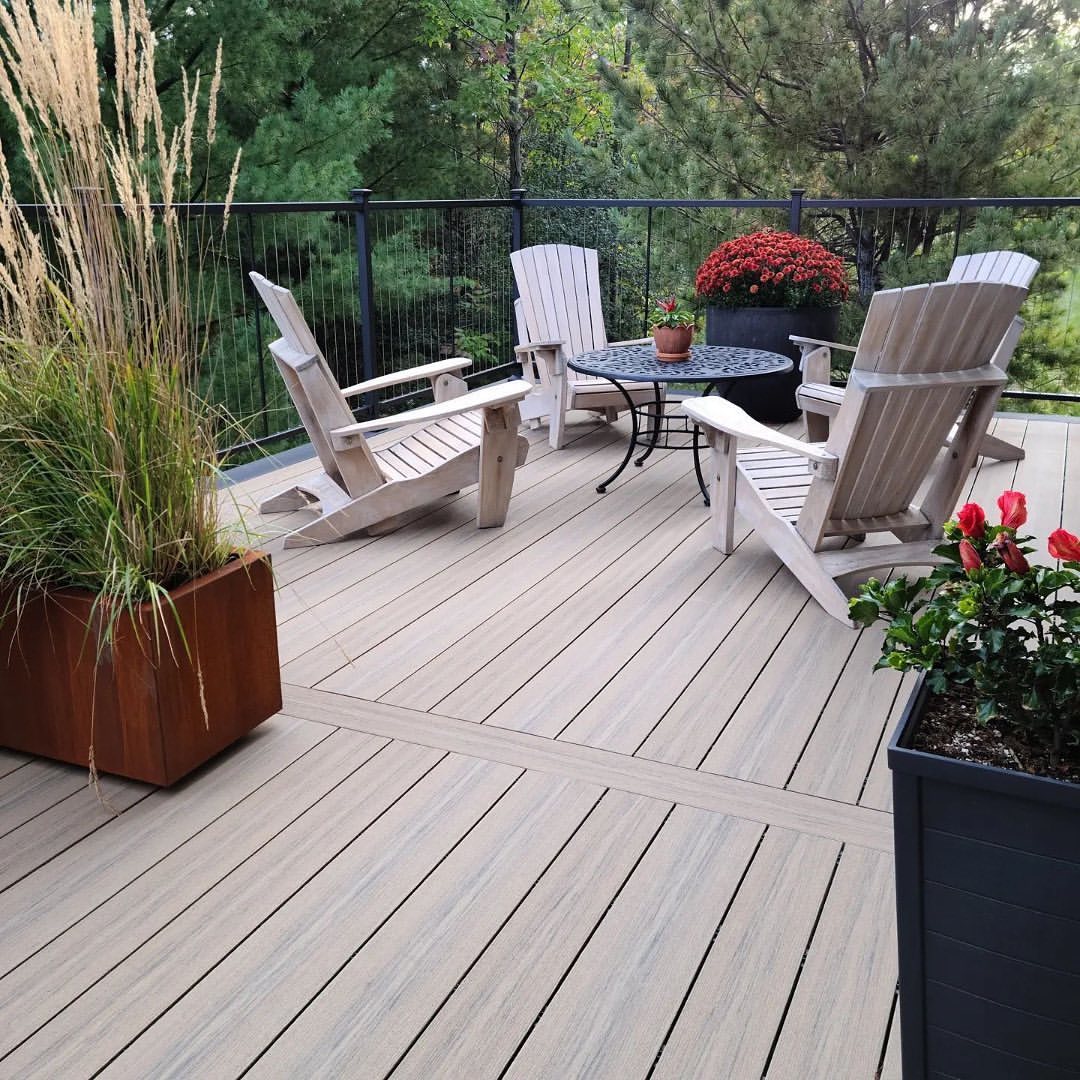 Voyage Tundra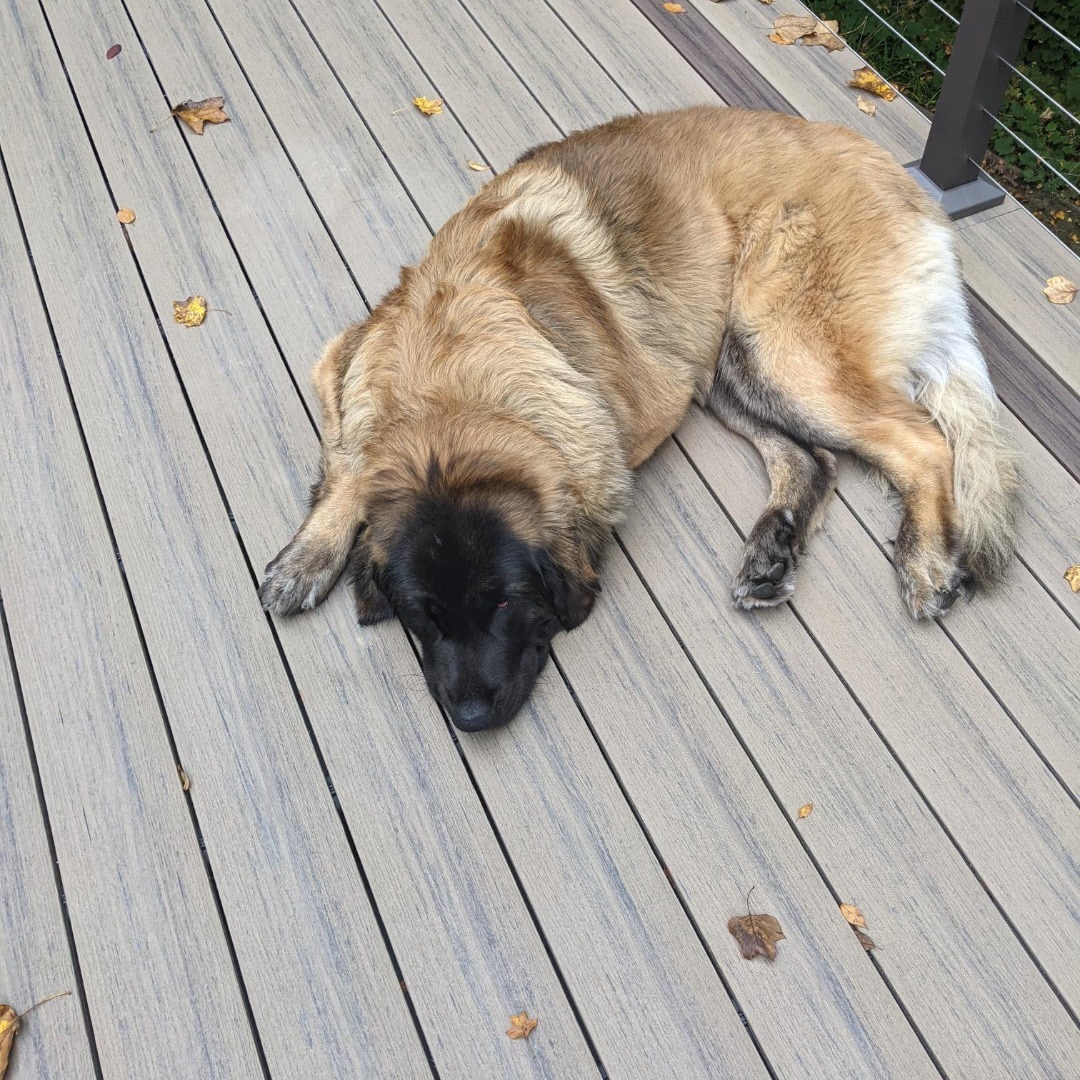 Voyage Tundra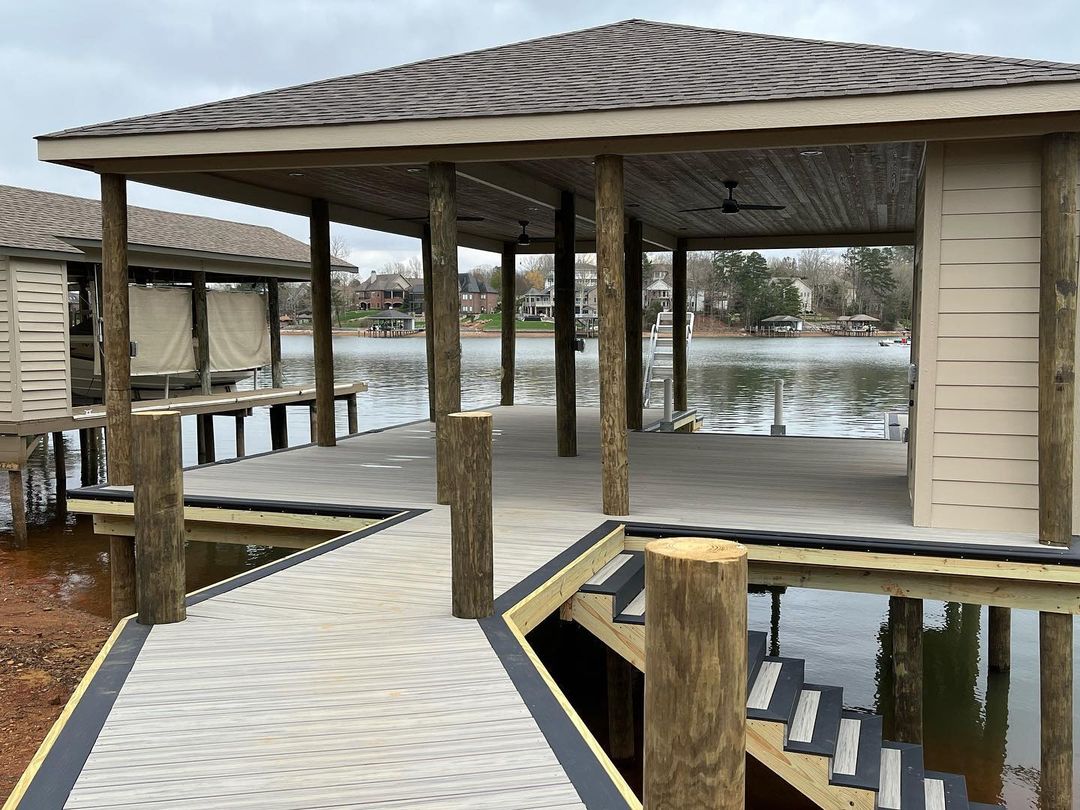 Voyage Tundra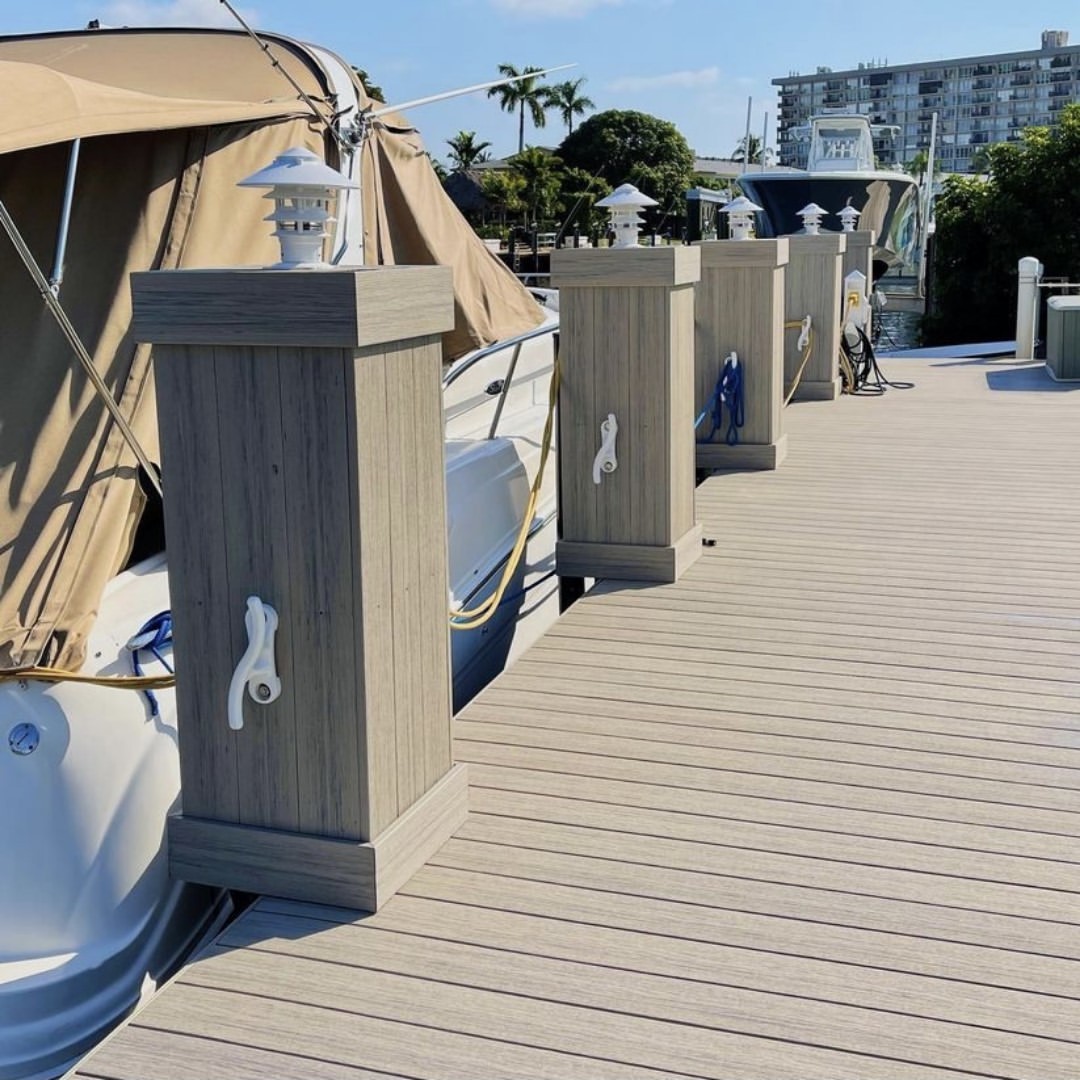 Voyage Tundra with Dark Slate Accents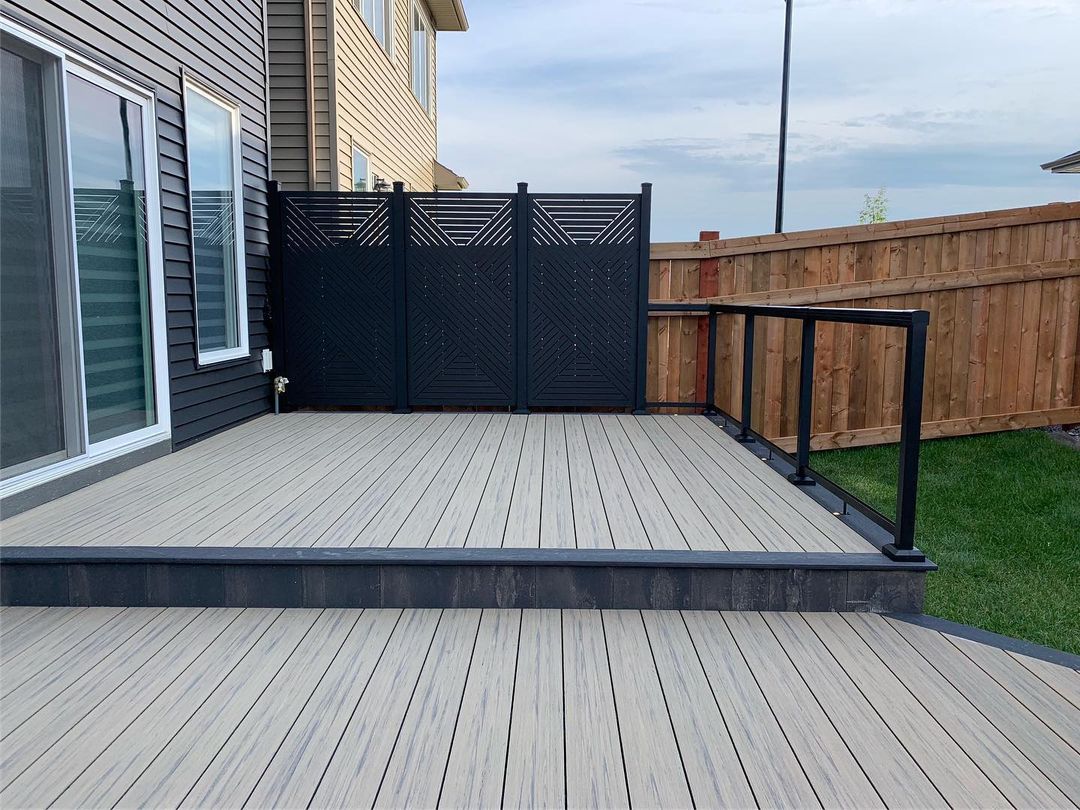 Voyage Costa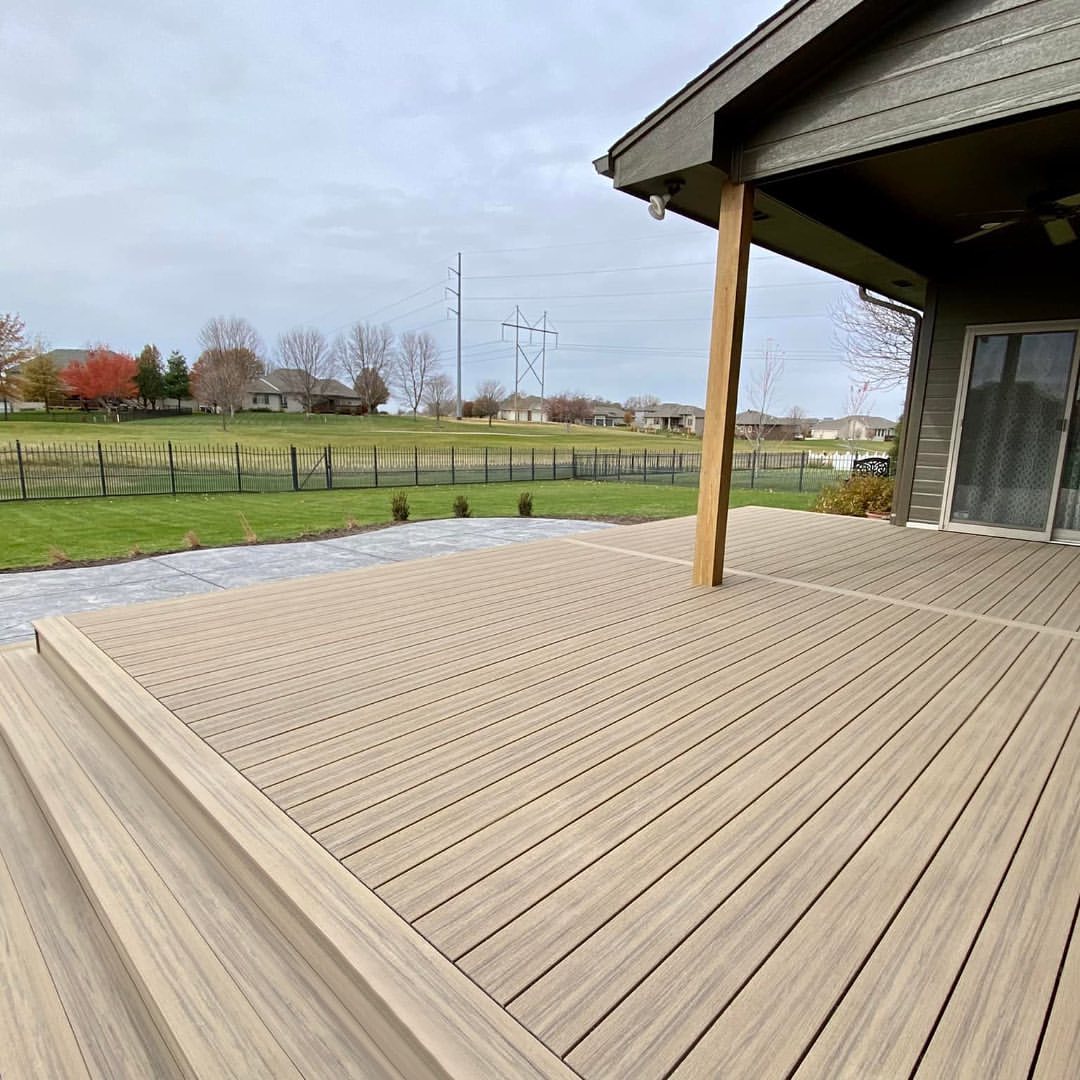 Voyage Costa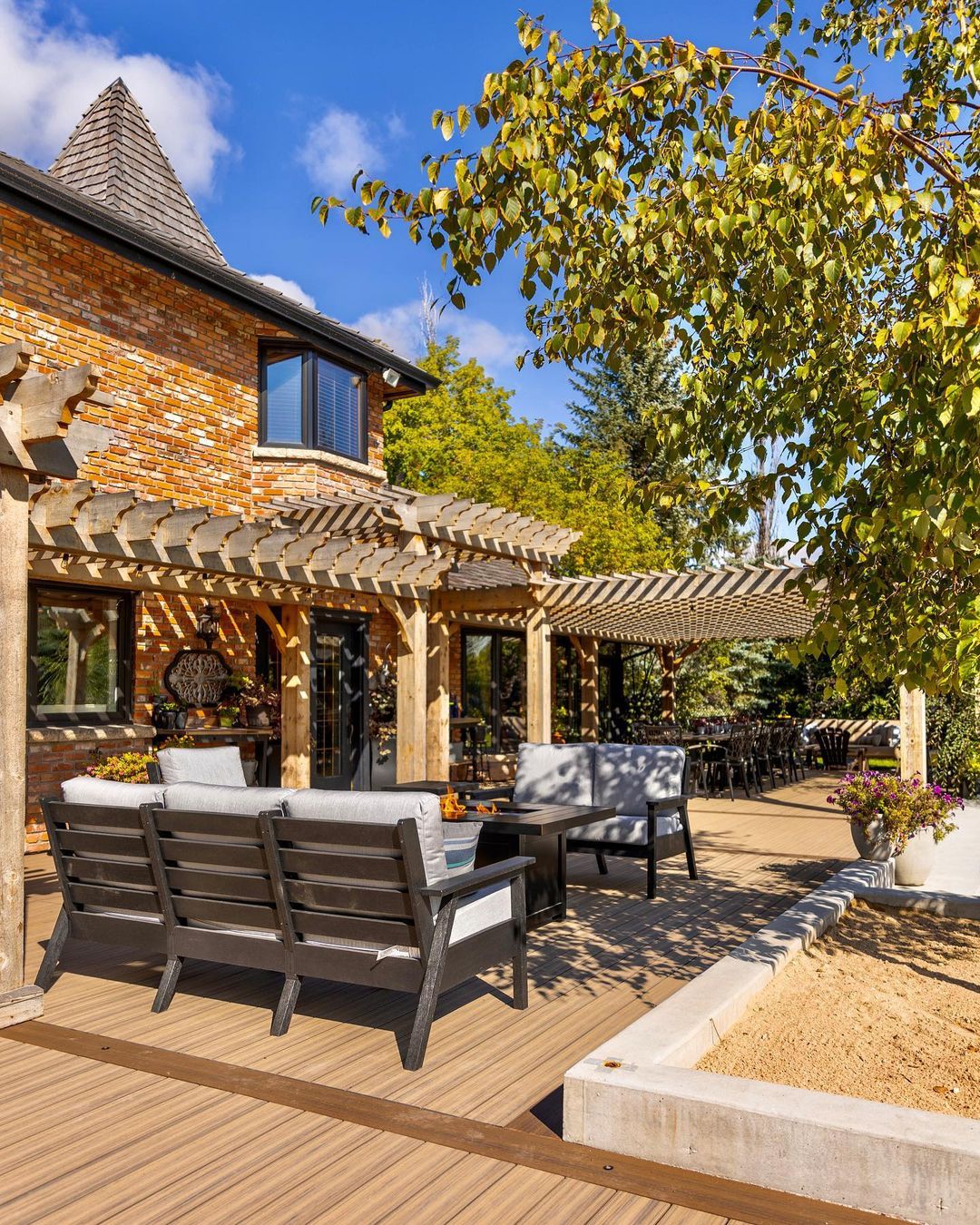 Voyage Costa with Dark Slate Accents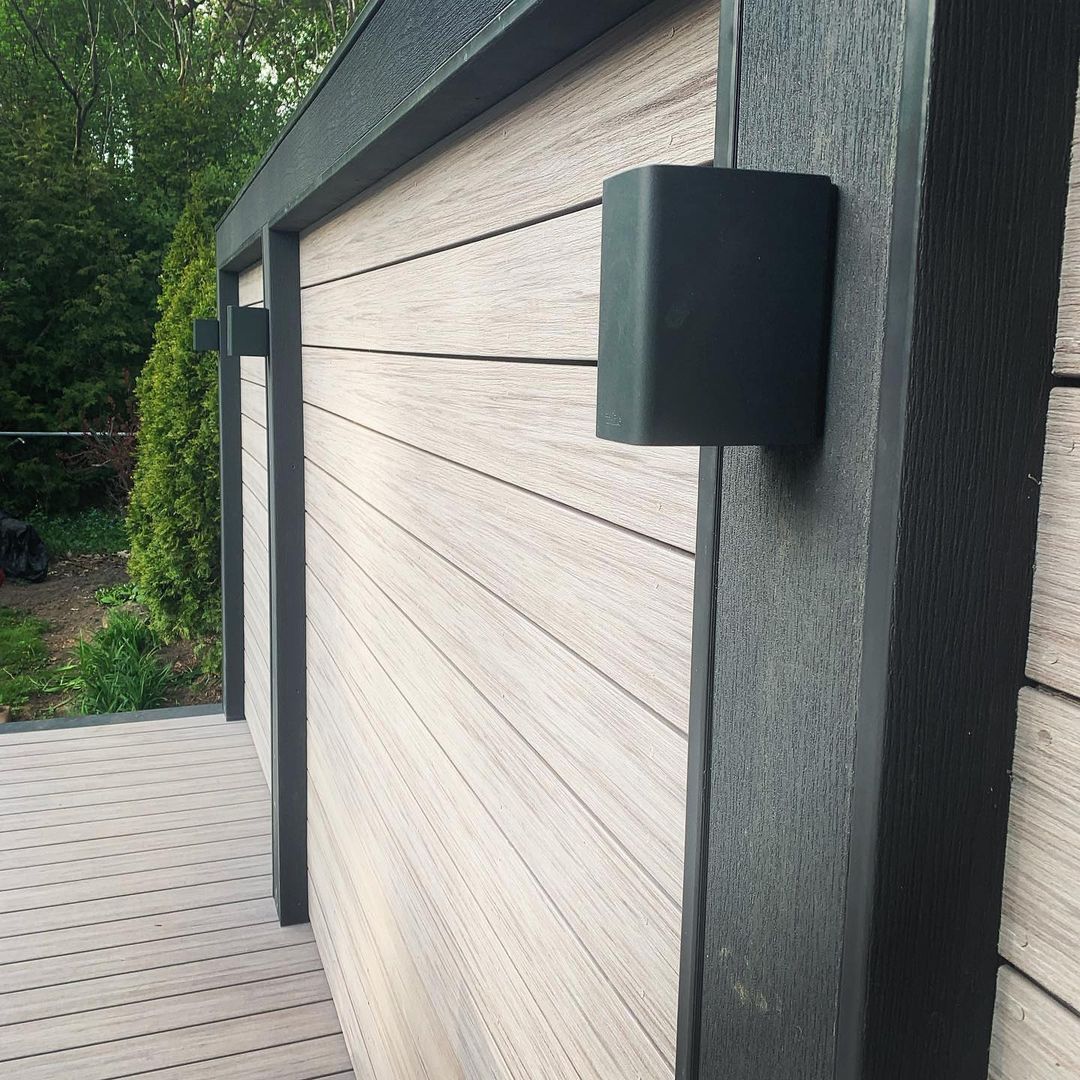 Voyage Costa with Khaya Accents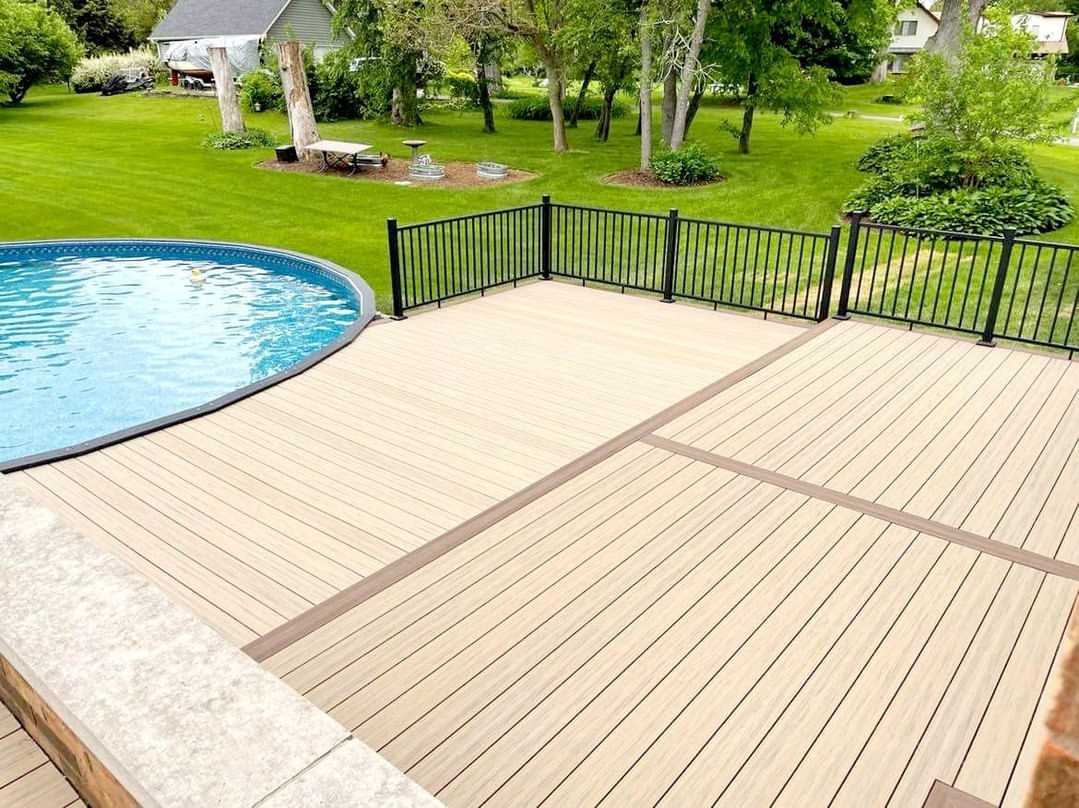 Voyage Costa with Khaya Accents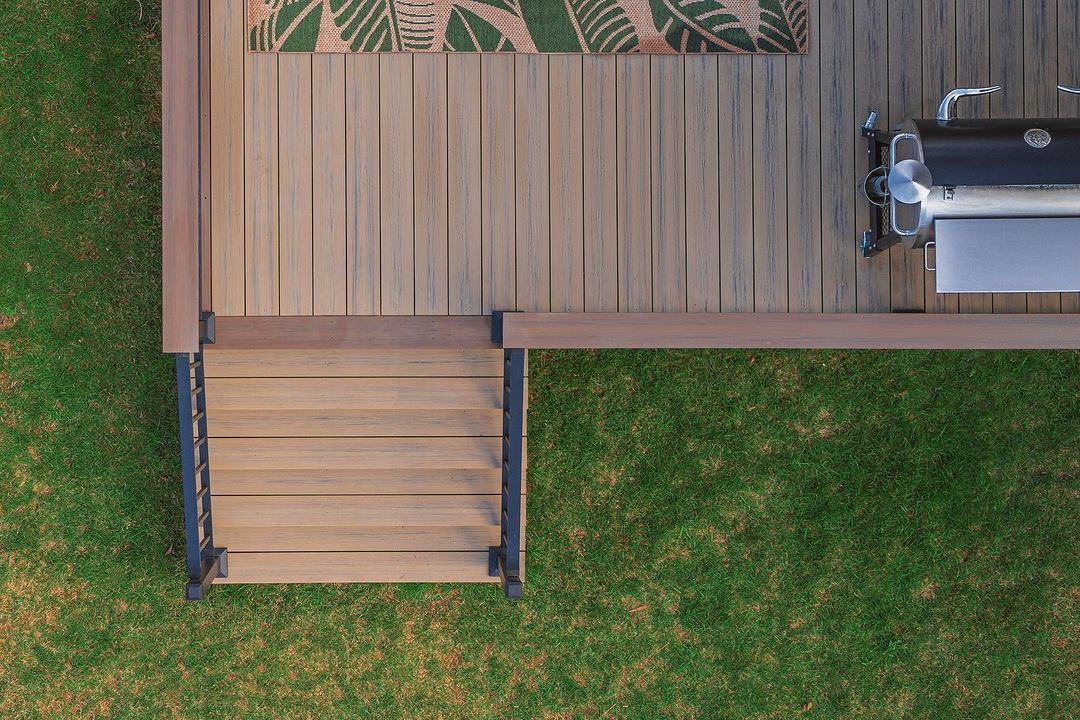 Voyage Mesa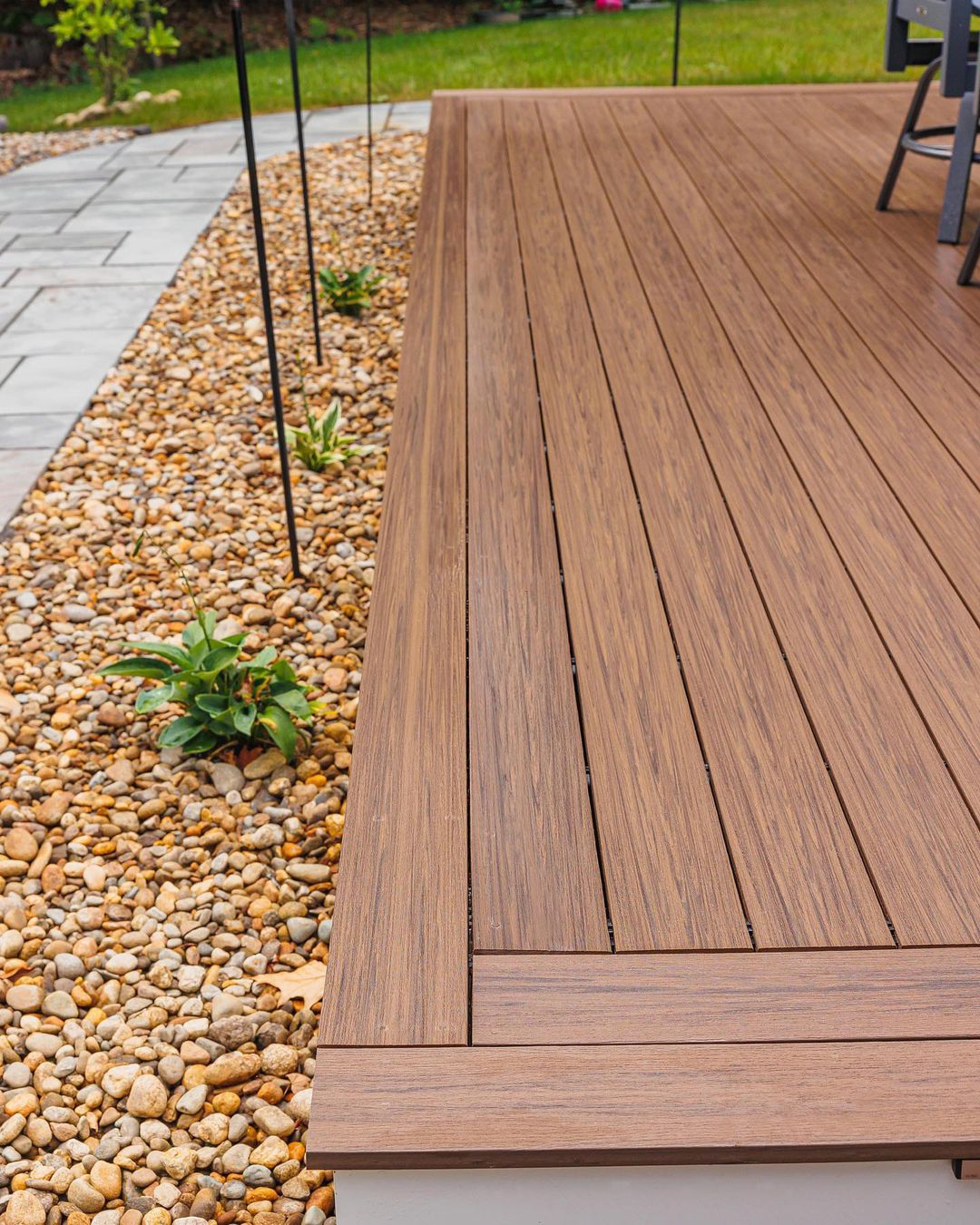 Voyage Mesa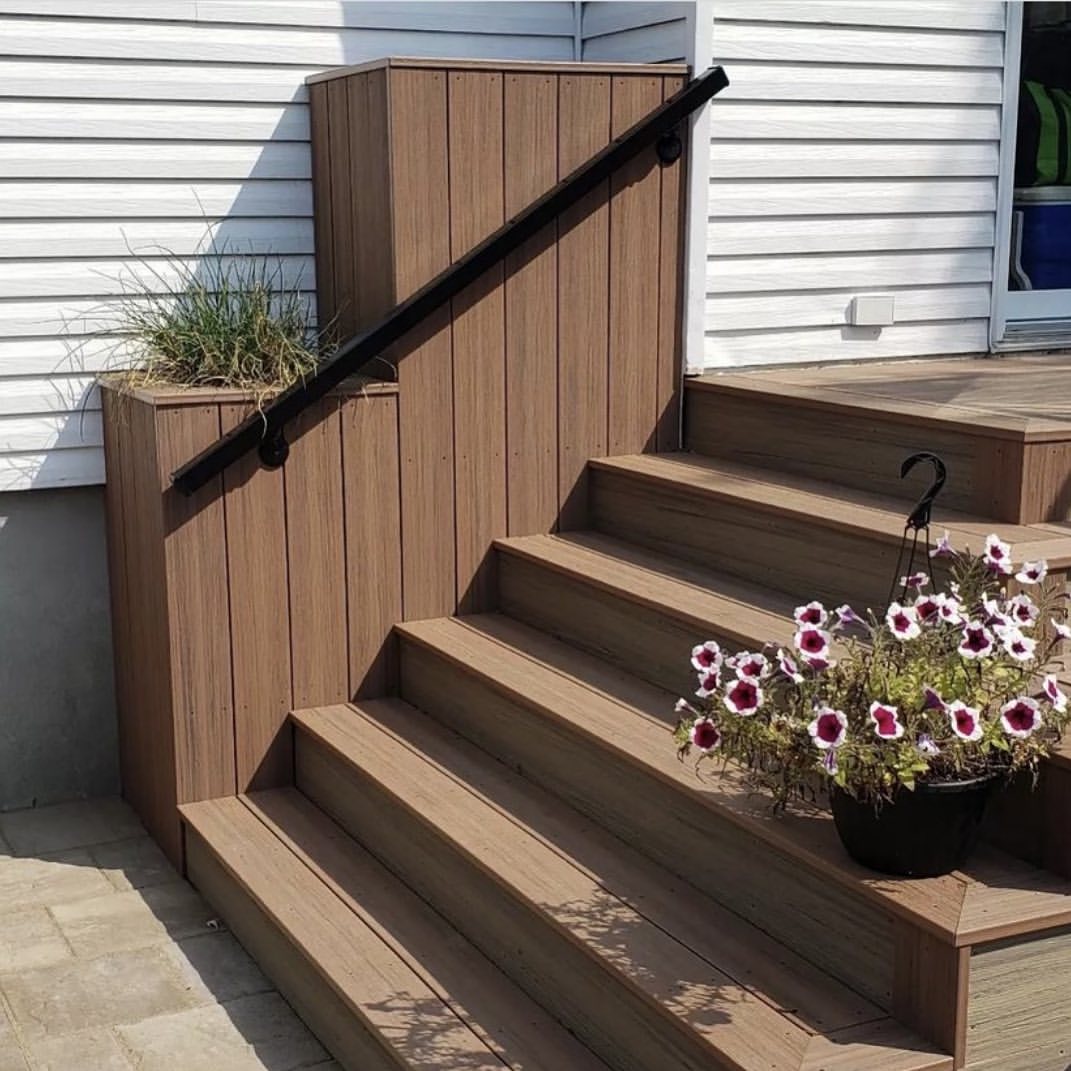 Voyage Khaya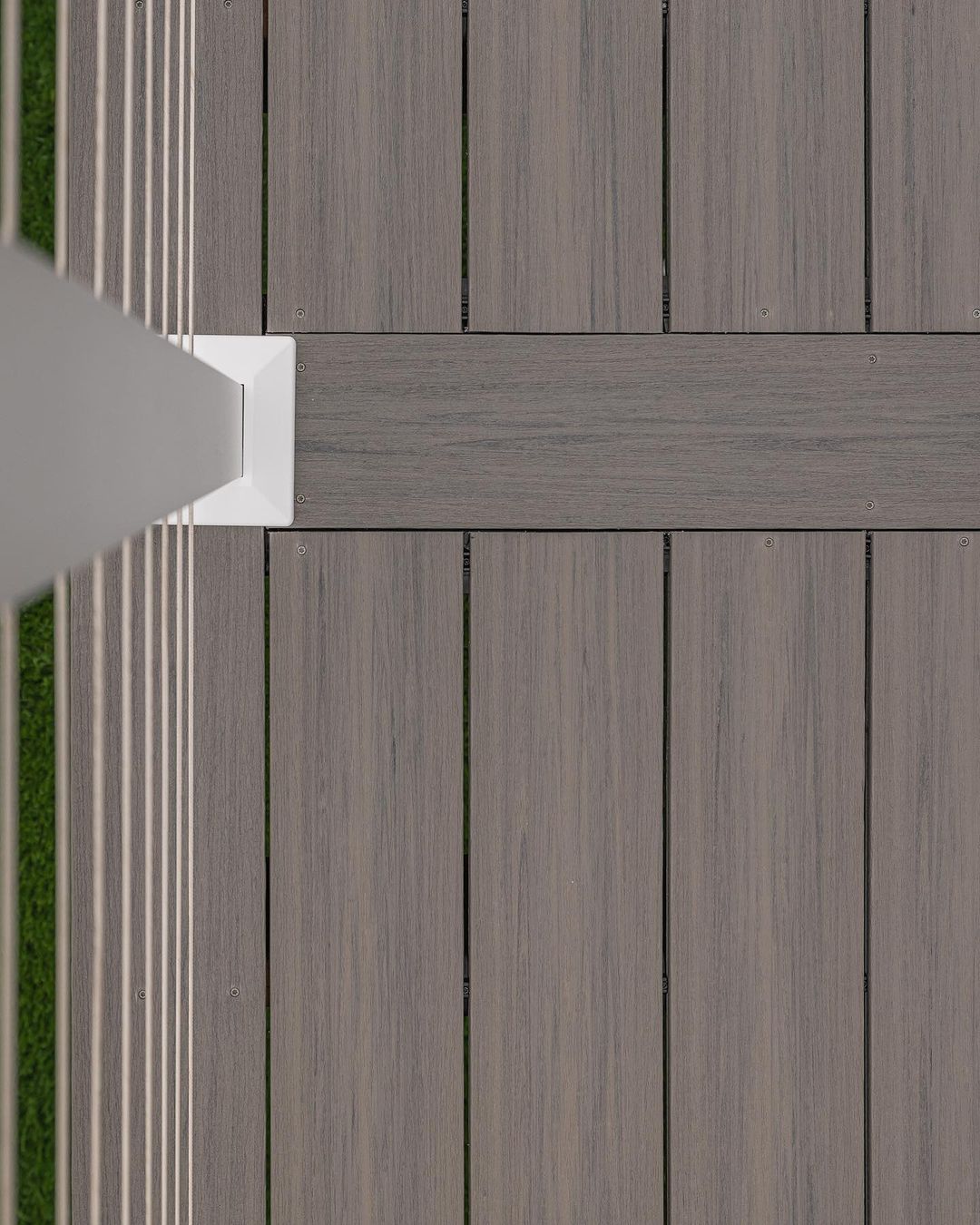 Voyage Khaya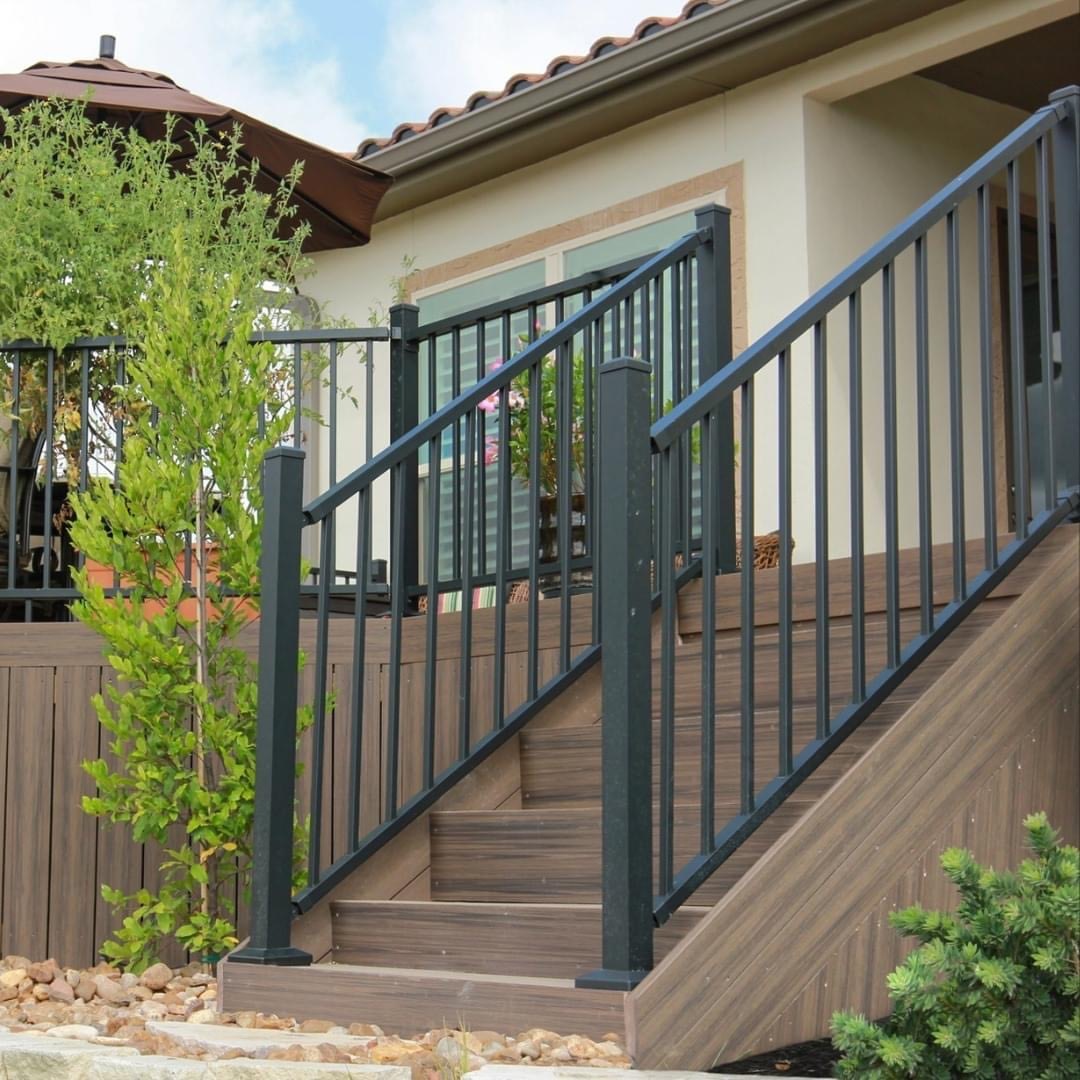 Voyage Khaya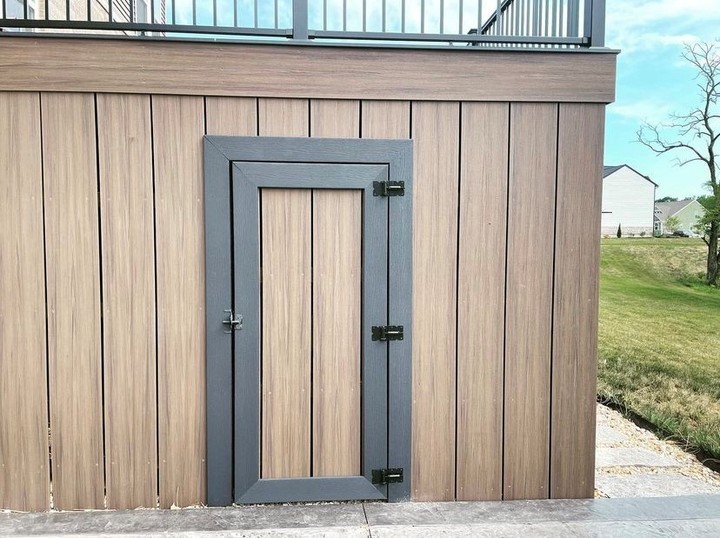 Voyage Khaya, Tundra & Dark Slate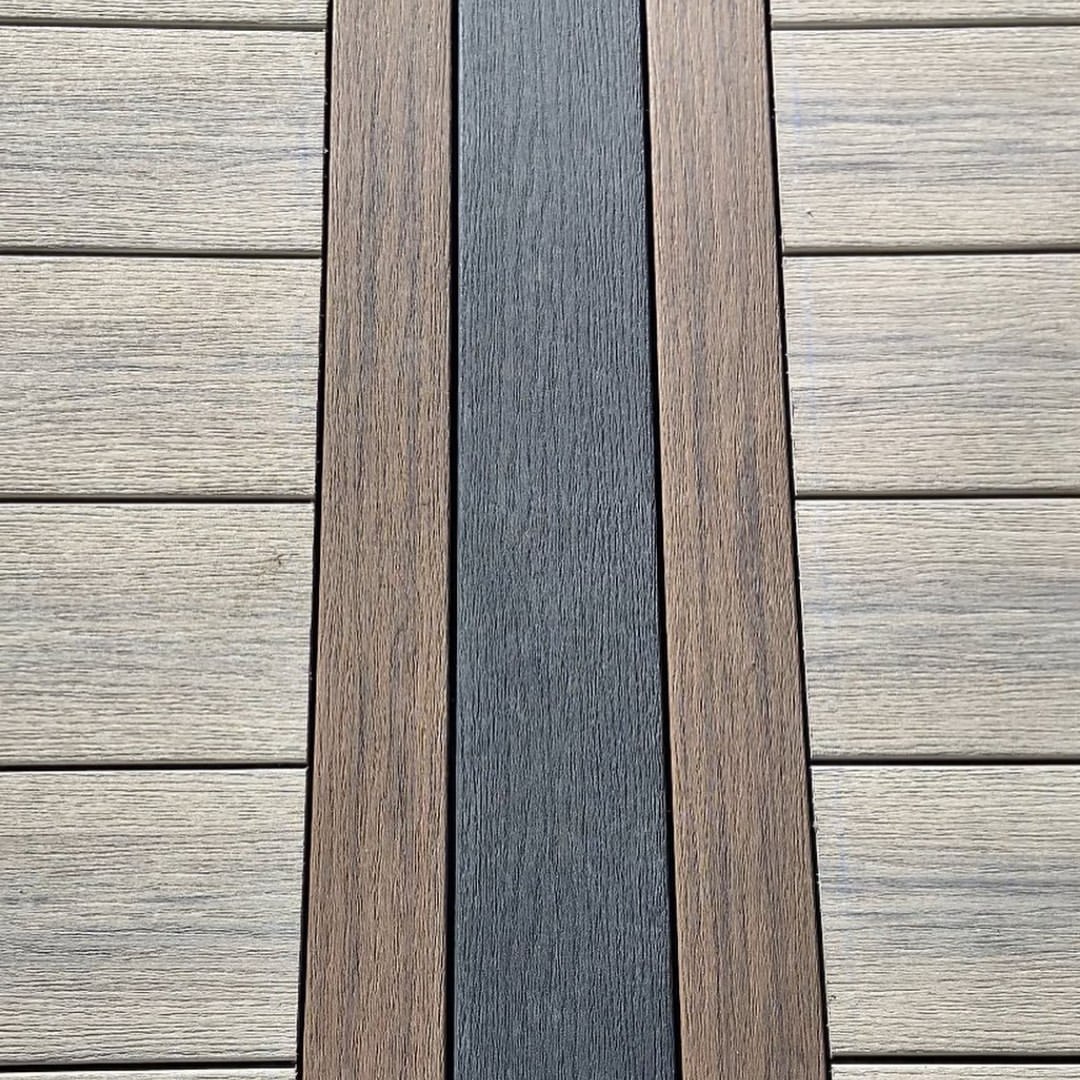 Voyage Sedona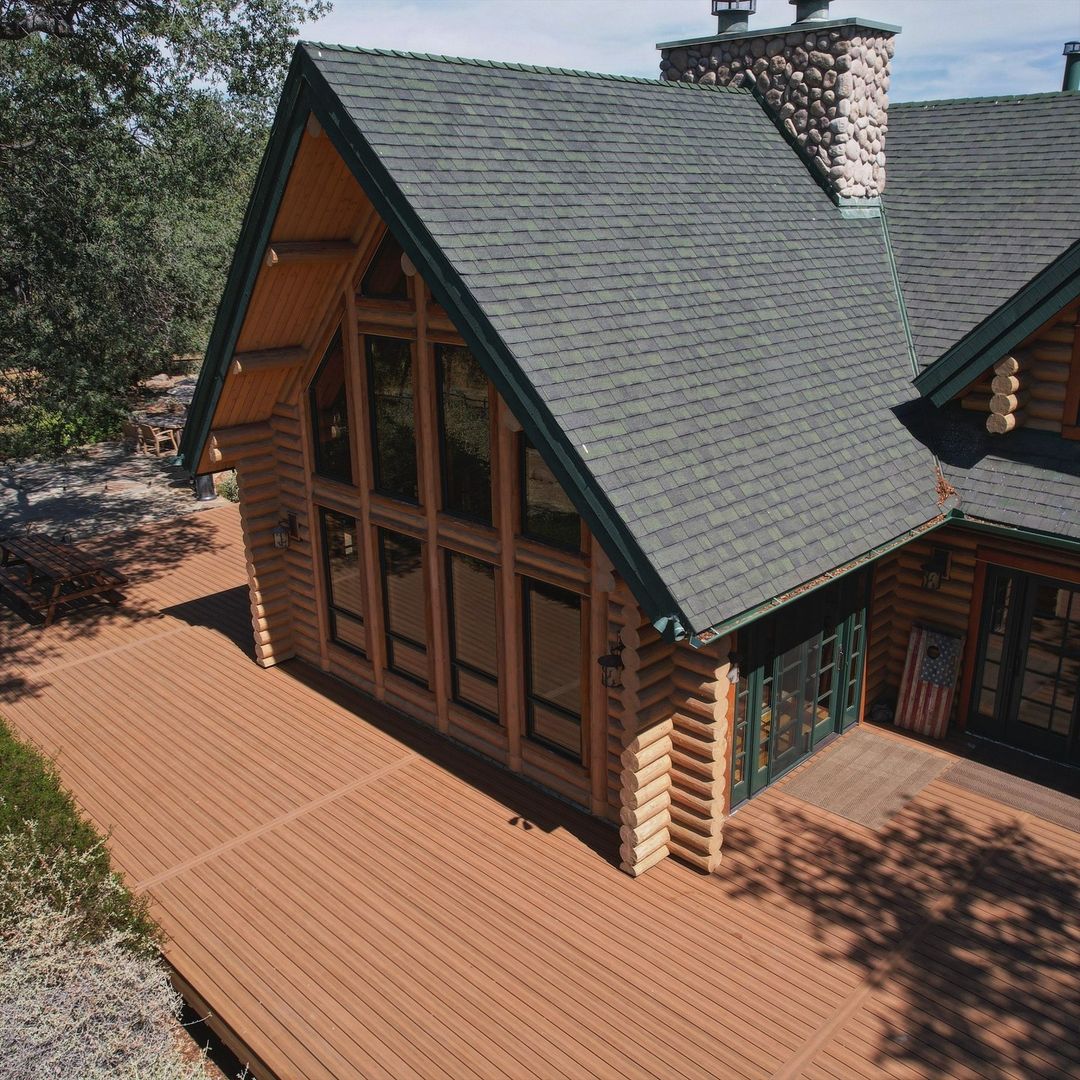 Voyage Sedona with Dark Slate Accents