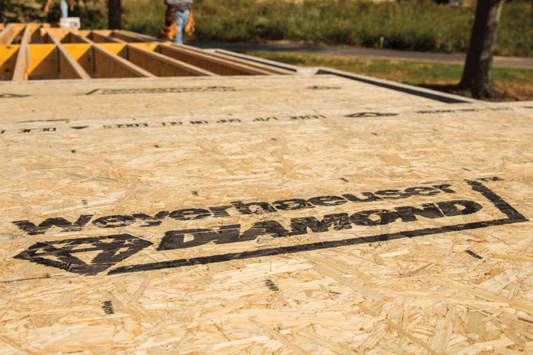 Available Size

Features & Benefits
-Engineered to compete with the best floor panels on the market in strength, nail retention and weather resistance.
-Builders use our easy-fit tongue and-groove edge for hassle-free installations.
-Down Pore® self-draining technology reduces rainwater ponding on the jobsite.
-Use in conjunction with Trus Joist® TJI® joists for additional TJ-Pro™ Rating points.
-Buy with confidence: limited lifetime warranty, a 500-day 'no-sand' guarantee, and backed by Weyerhaeuser's 118-year legacy of quality and customer service.
-Structural 1 Rated.