AC Sanded Plywood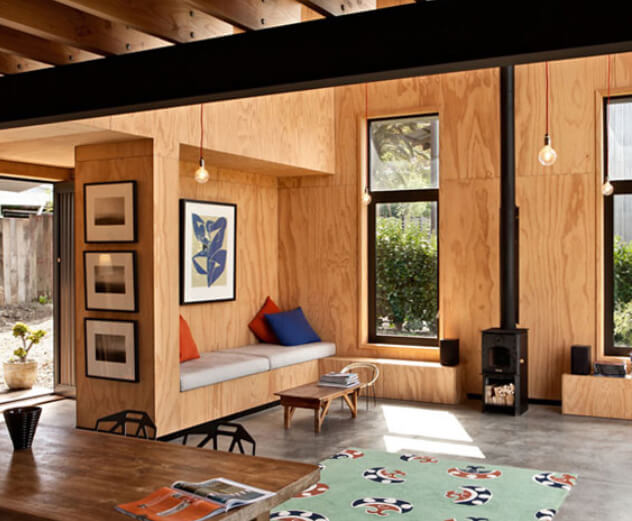 AC plywood is sanded plywood with premium faces that are specially designed for cabinetry, furniture, paneling, shelving, and other applications where a knot-free product is required.
Available Sizes:

Available Beaded Sizes:

Features & Benefits of AC Radiata:
-AC Radiata plywood will be a mostly clear face with only a few eraser sized knots
-Underlayment grade
-Lays flat and is lightweight
-Provides an excellent finish for paint or stain
-Extremely good value for the price
APA Specifier's Guide - Sanded Plywood
---
AC Radiata Pine
A-grade sanded veneer face, C-grade cores and back. Radiata Pine is a plantation pine species from Chile, South America that naturally has very few knots. AC Radiata is often used for cabinets, shelving, furniture, and other applications where the highest quality face with no defects is needed.
AC Radiata is also always approved as an underlayment grade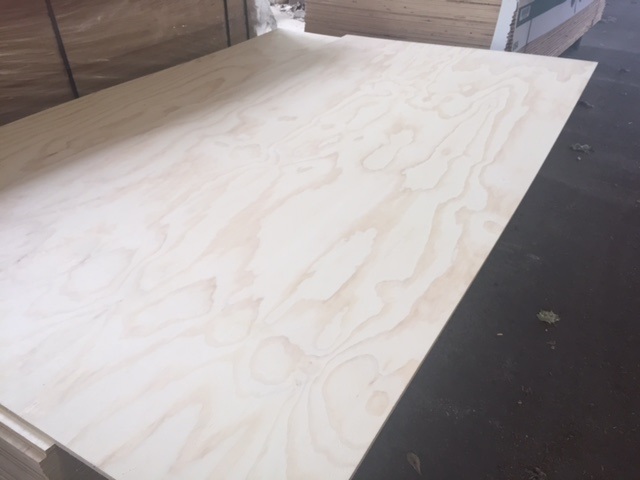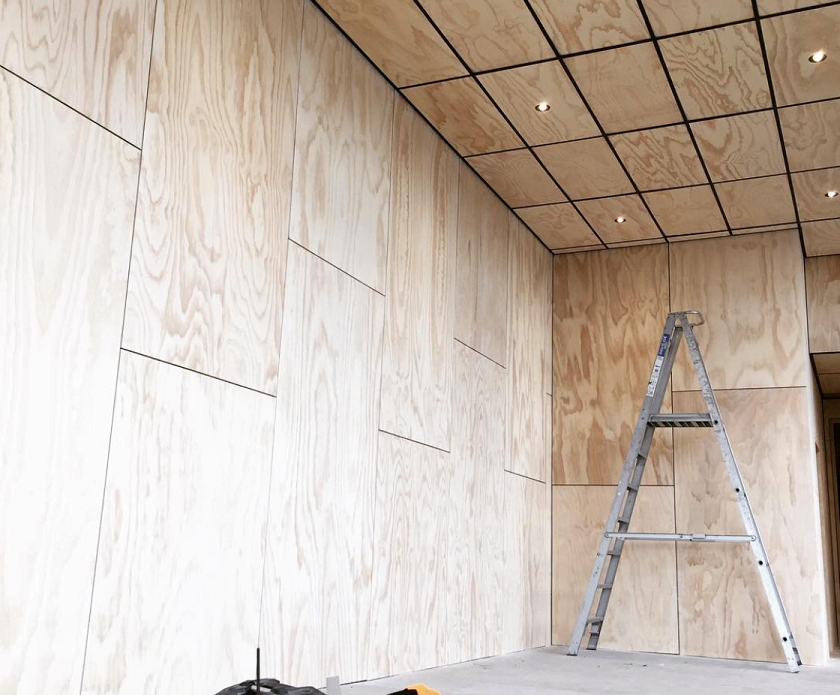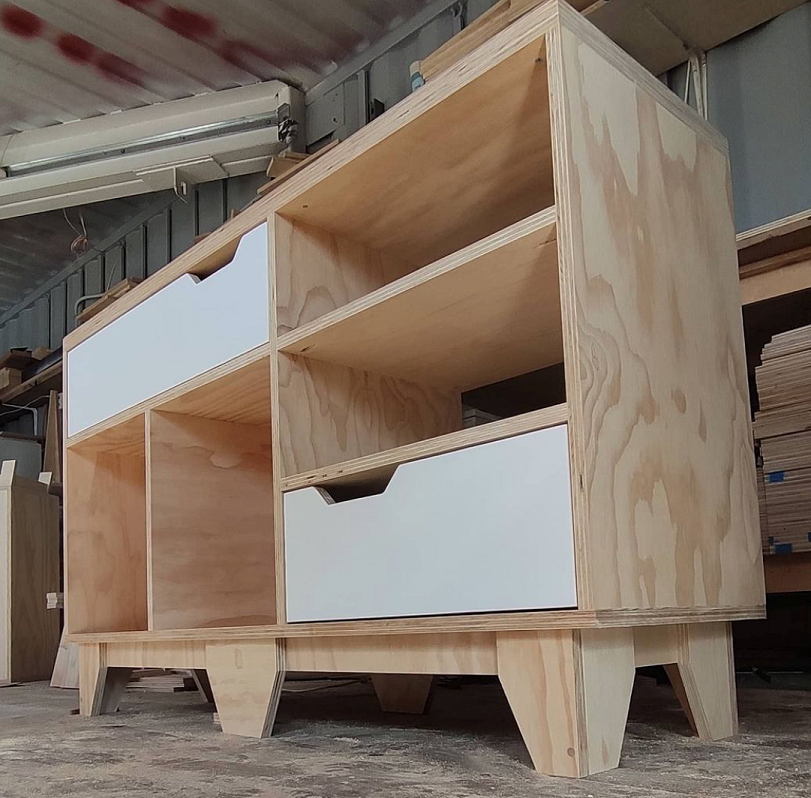 AC Beaded
A-grade sanded veneer face, C-grade cores and back. A 2" On Center bead width, and an impeccably smooth face that is excellent for paint.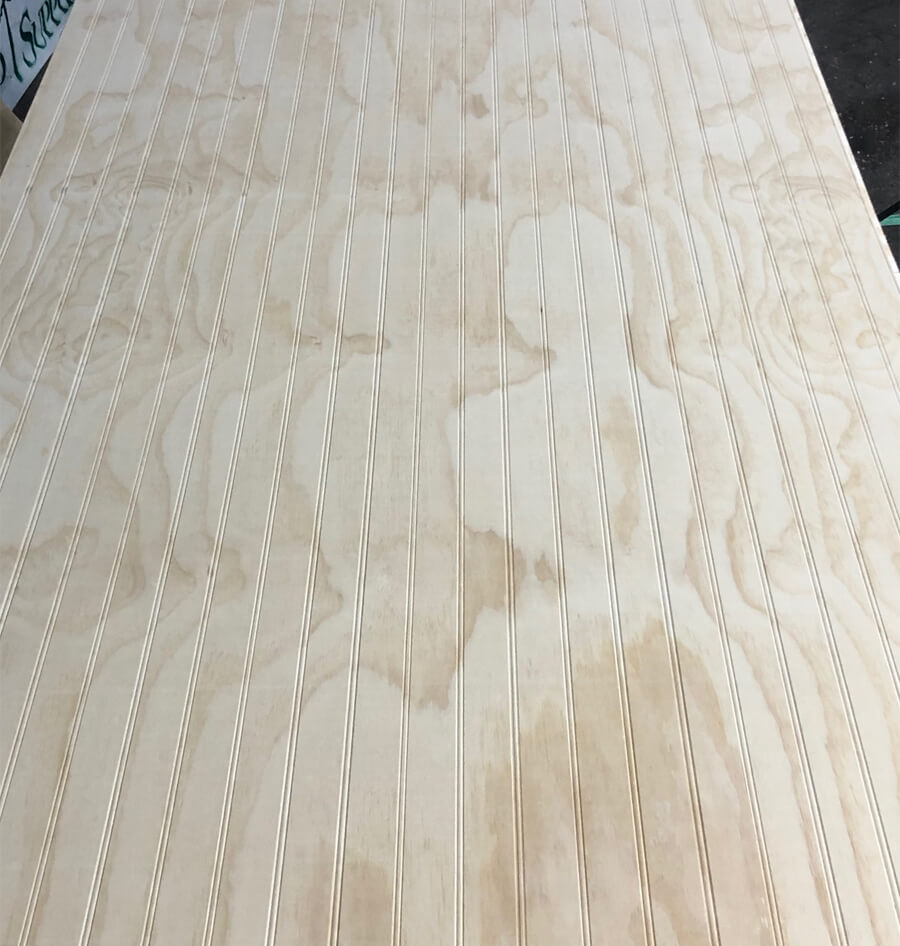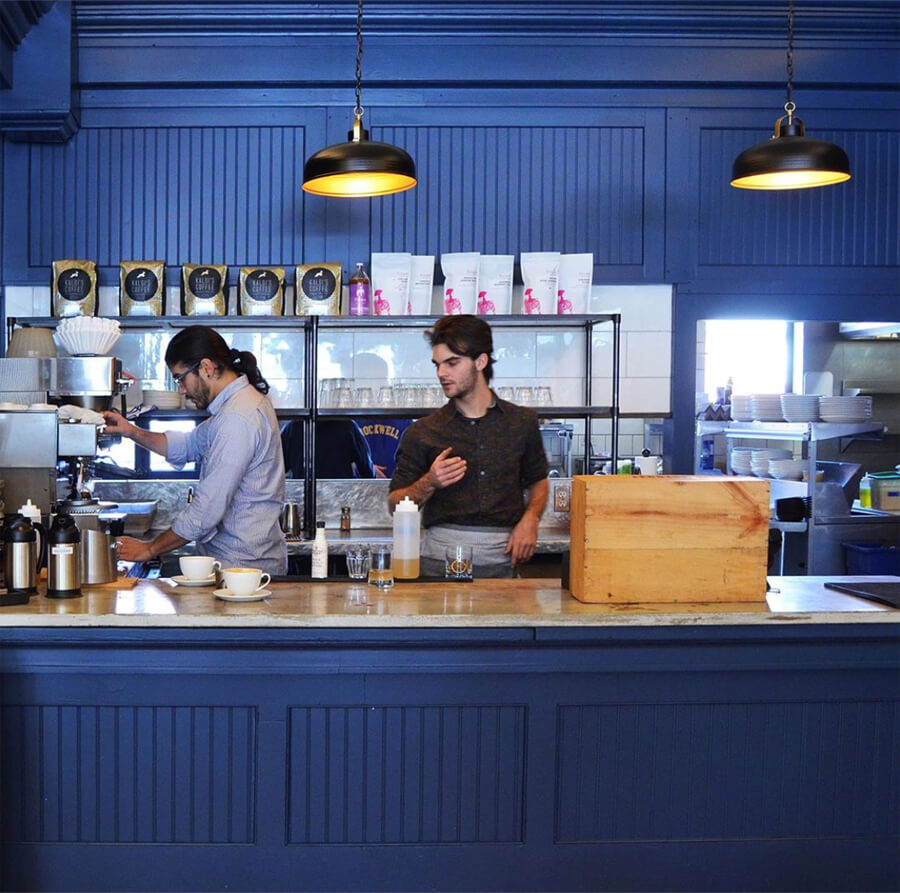 Frequently Asked Questions:
Q: Will I see any knots with these products?
A: With Radiata, any knots will be removed and repaired with a boat patch.
Q: What is a boat patch, or a football patch?
A: A boat patch, or football patch, is a football-shaped patch that gets inserted into the plywood veneer when a knot is removed. These patches are clear and remove the knot from the surface. They are undetectable when painted, but when stained the difference in grain can be seen.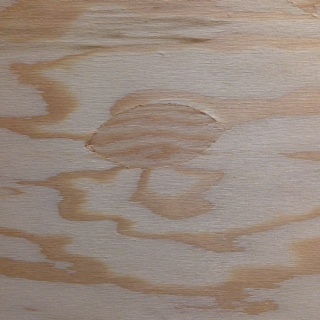 Q: What species paints the best?
A: Radiata tends to be the best surface for painting. It evenly soaks up paint and leaves a flat and even finish.
Q: Are these one-sided panels or reversible?
A: There is only one primary face for each of these products.