Trus Joist LSL Rimboard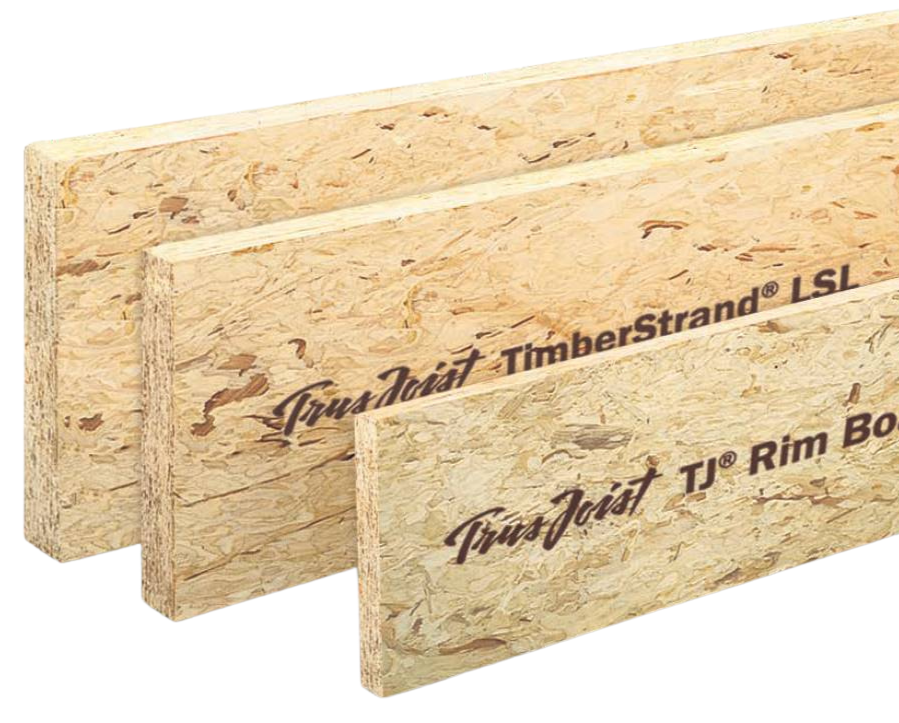 For years, little attention was paid to the importance of lateral forces. However, recent earthquake and hurricane disasters have demonstrated the importance of proper lateral load transfer. Engineering analysis confirms that rim board is essential in a home's ability to resist the lateral loads generated by high winds and earthquakes.
Trus Joist® rim board products offer vertical load support and provide the nailing surface necessary to adequately transfer wind and seismic loads. Manufactured by Weyerhaeuser according to strict quality assurance requirements, they provide strength, stiffness, and durability. We're so confident about the performance of all our rim board that it comes with a limited lifetime product warranty. When used with TJI® joists, it offers the ultimate high performance floor.
Available Sizes: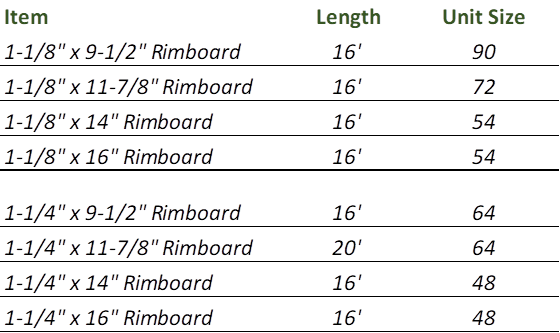 Features & Benefits:
-Perfectly uniform, straight, and predictable
-Provides lateral load capacity to protect integrity of structure during high wind shear or seismic events
-Consistent and stable pricing
-Perfectly sized to fit flush with TJI', LVL's, and PSL's
-1-1/4" can be used for interior stair stringers
---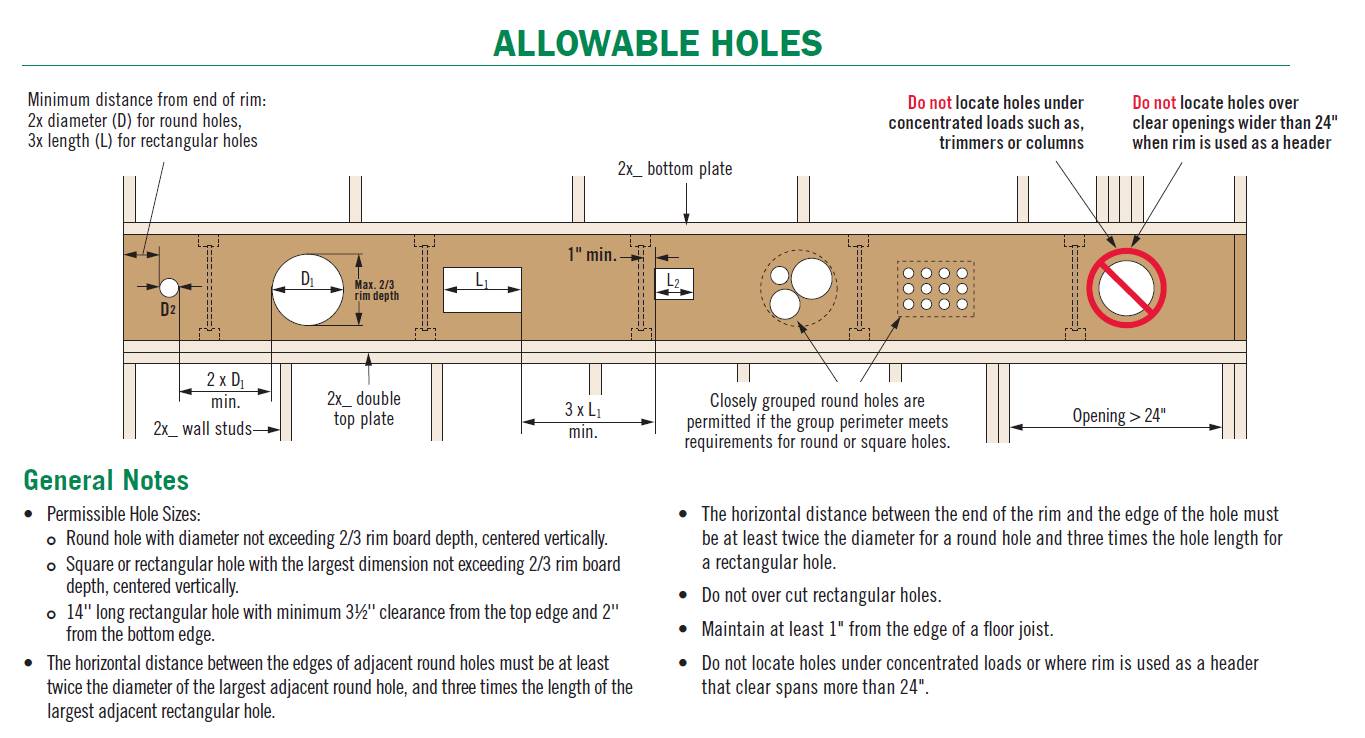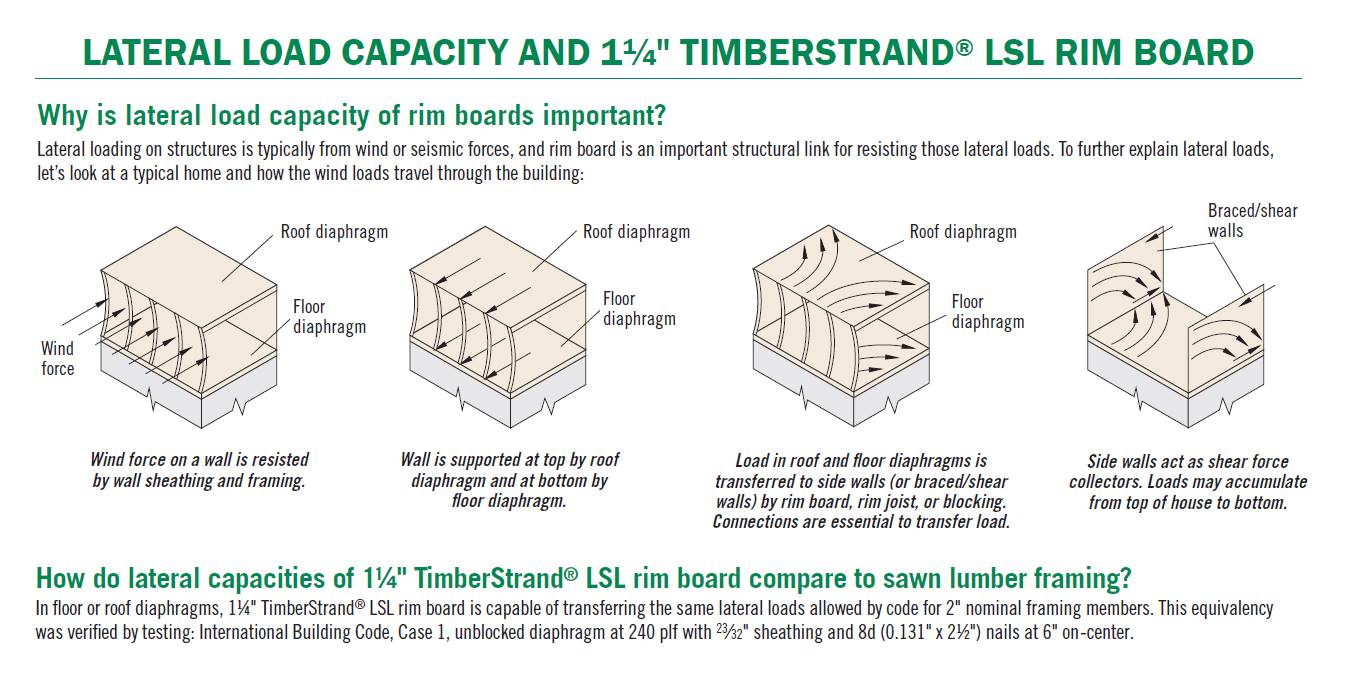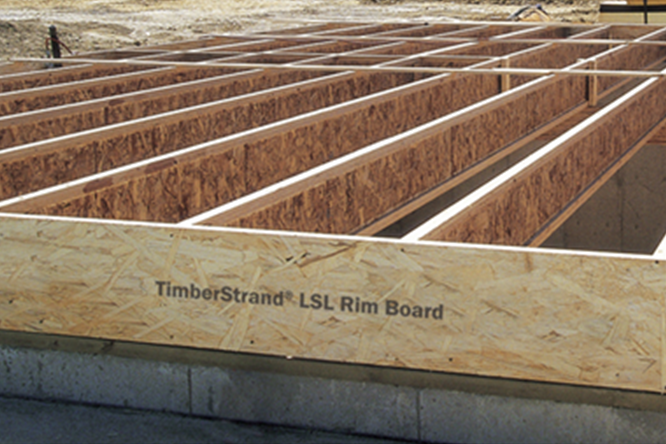 Engineering Questions?
Call us today for help with your engineering questions. We have four full-time engineers with over 60 years of combined experience that can help you appropriately size and spec to meet code, save money, and get the job done right. We specialize in floor plans, tall walls, and any other engineered wood application.