Radiant Barrier Sheathing
Radiant barrier sheathing (RBS) is one of the simplest and most cost-effective solutions to reduce energy consumption in a home. RBS is a roof sheathing product and uses a foil-like face to reflect the sun's radiant energy away from the house, thus cooling the attic and the overall home.
On a typical two-story home, Radiant Barrier Sheathing costs roughly an additional $150 installed over regular OSB but can save 10-15% in energy consumption during the summer months.
Available Sizes:

Features & Benefits:
-Reduces attic temperature by up to 30 degrees
-Can save up to 17% energy consumption during summer months
-Installs face down with normal fasteners
-One step installation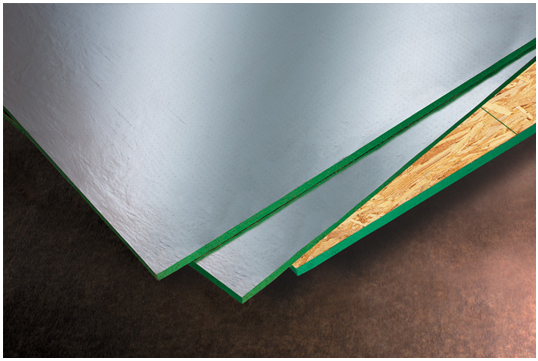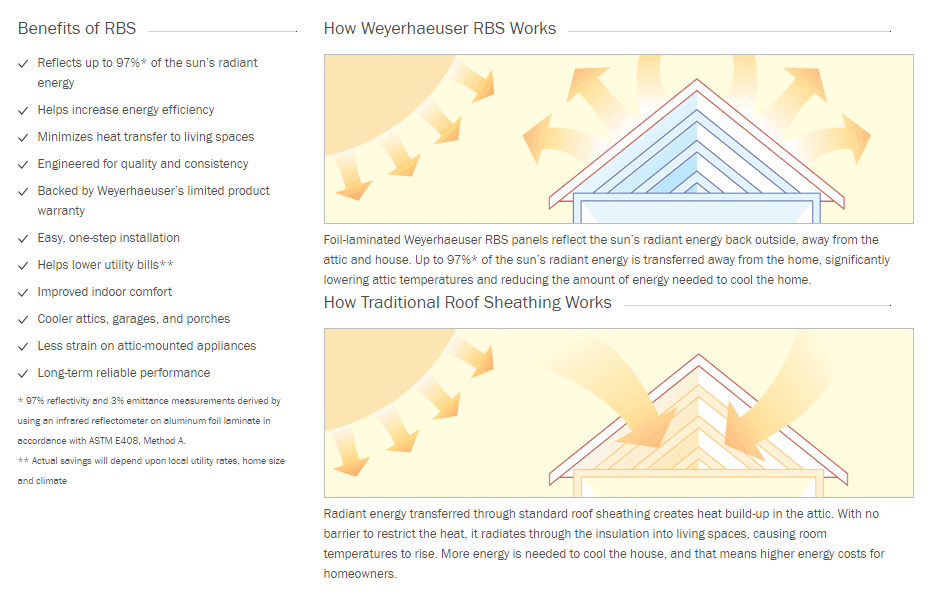 ---
How It's Made: OSB
Installation Tips
Wall Sheathing
Roof Sheathing