Restoration Millwork - Displays:
We are excited to offer four different display options to showcase CertainTeed Restoration Millwork. They have a variety of styles and sizes so you can find the perfect option for your project. Additionally, the PVC moulding is easy to install, cost-effective, and has a 25-year warranty. We believe this line of moulding will be a great choice for any renovation or new construction project.
Please fill out the form below and we will email you when your displays are on the way. If you have any questions in the meantime, please don't hesitate to contact us.
1. WALL DISPLAY (2'x4'):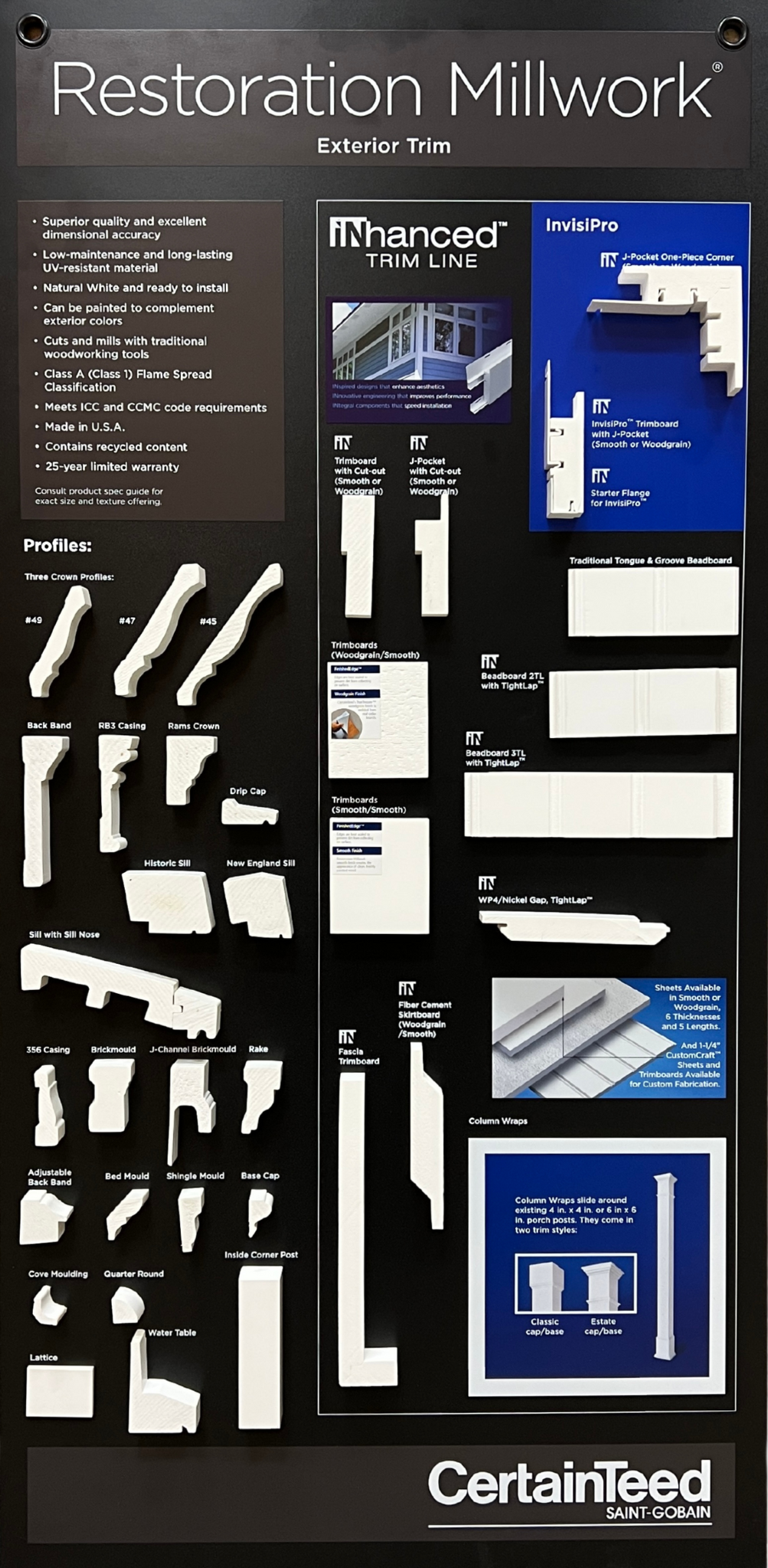 2. BOX OF SAMPLE TRIM: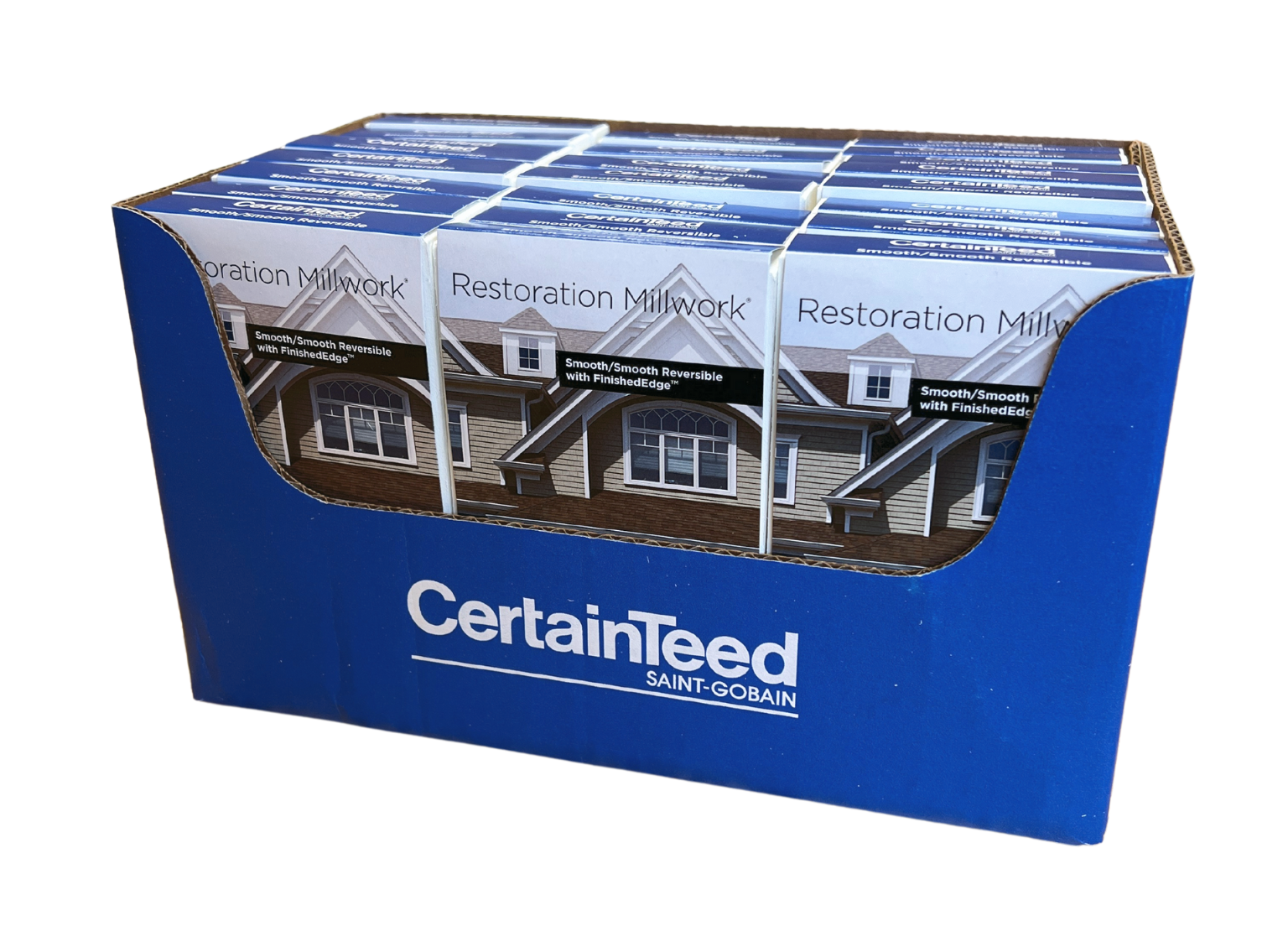 3. MOULDING SAMPLE RING: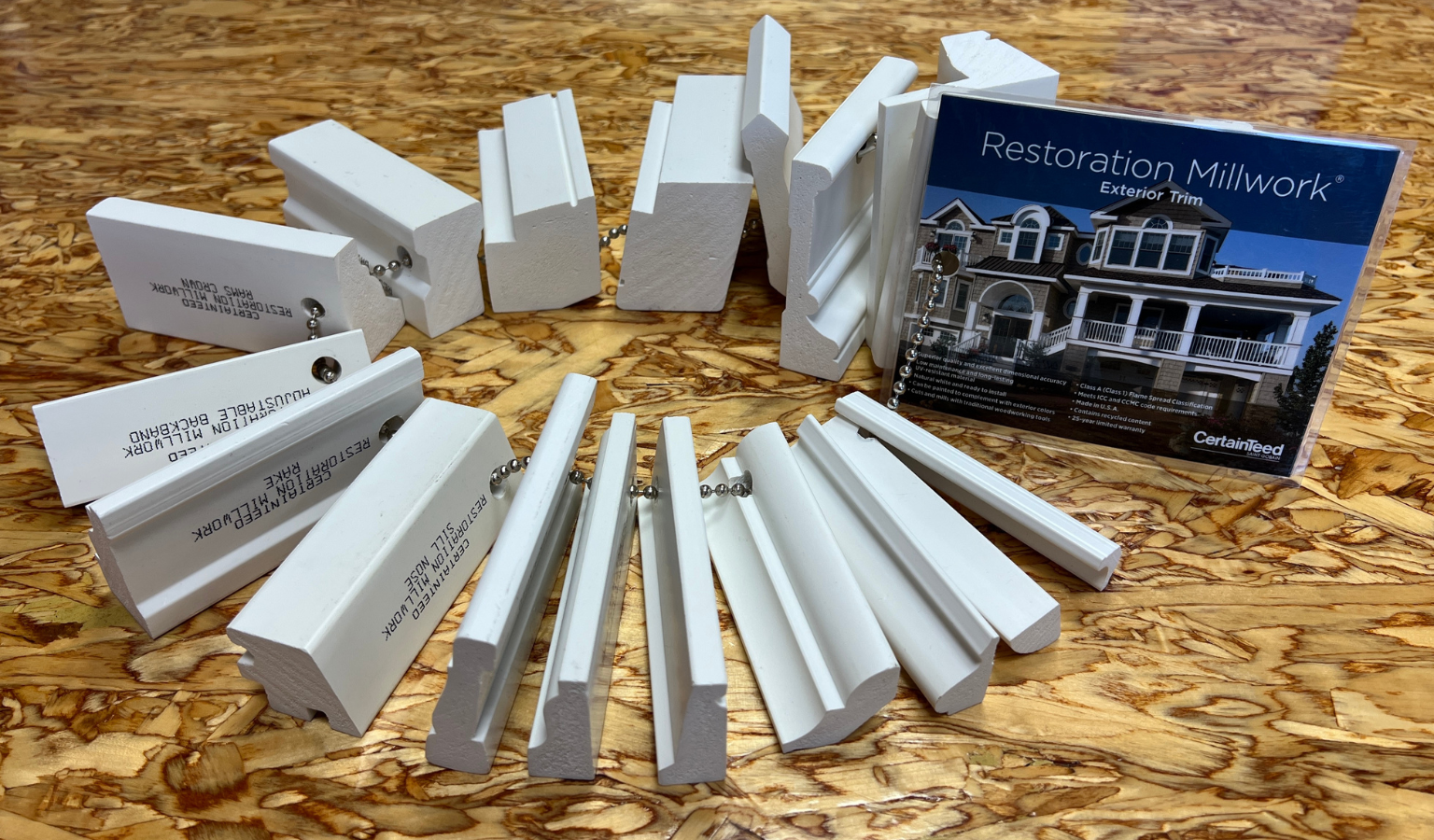 4. FP PVC MOULDING POSTER: