Wild Hog Railing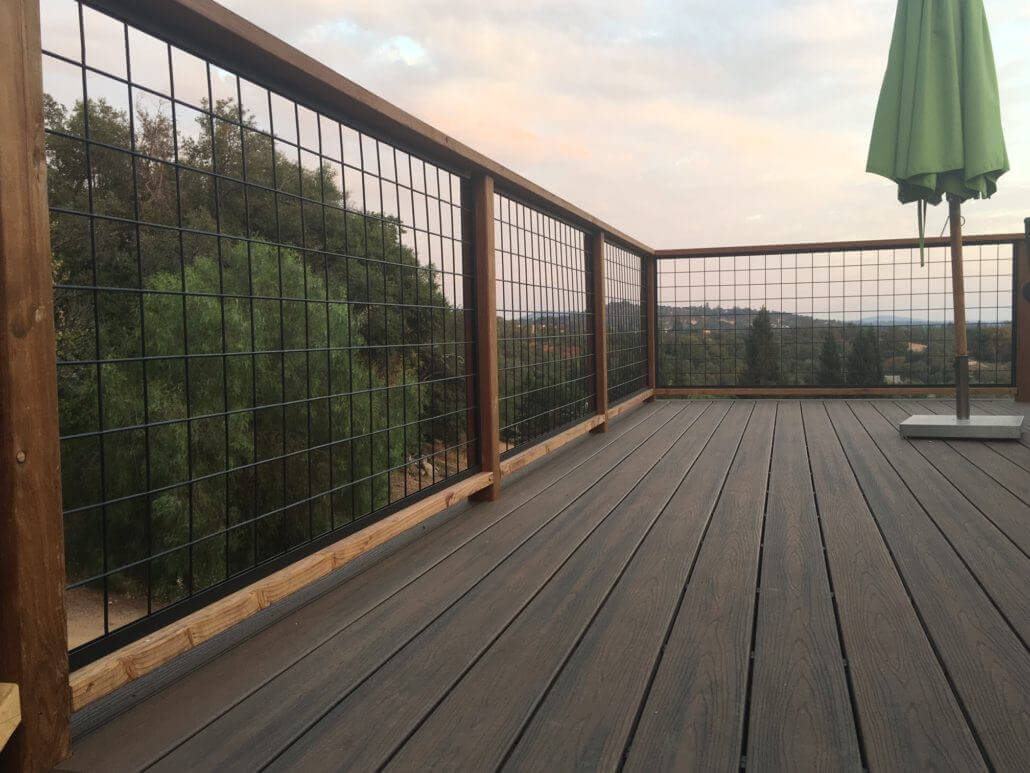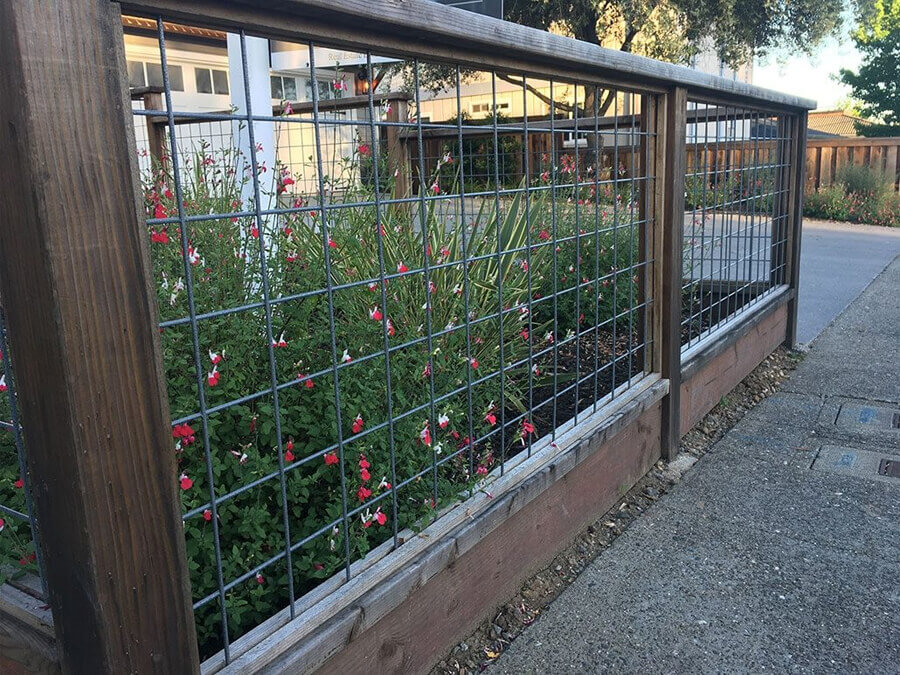 Wild Hog is the simplest and most intuitive deck railing solution available. Wild Hog is 100% American made and uses only certified US Steel. Panels are double powder coated to prevent rust, and come in a simple and limited SKU set. Wild Hog is primarily used for deck railing, but can also be used for fencing, gardens, walkways, trellises, pergolas, and so much more.
Available Sizes: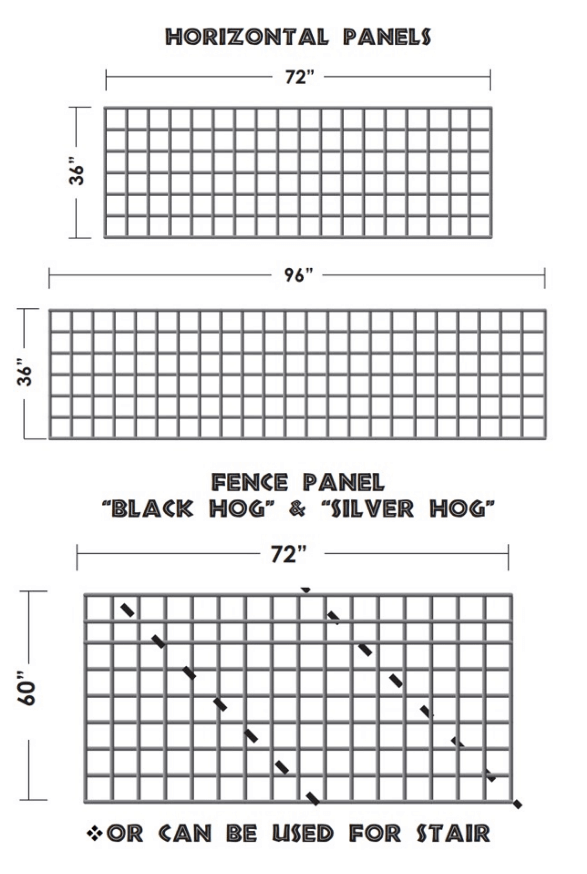 Available Accessories:

Features & Benefits:
-Simple and easy installation
-See-through for open sight lines
-Passes I.C.C. and I.R.C. building codes
-Low cost point (retails for less than $10 per lineal foot)
-Incredibly durable and low maintenance
-Multi-versatile: great for fencing, gardens, pergolas, trellises, walkways, and more...
-Leaves a clean, modern look
-Cuts with simple bolt cutters
Frequently Asked Questions:
How is this different than regular hog panels?
Wild Hog Railing is specifically designed for residential and commercial use. It uses a steel that's roughly 50% thicker, it's double powder coated to prevent rust, is entirely woven and welded, and is pre-designed in appropriate sizes. All of these factors make Wild Hog sturdier, longer lasting, more visually appealing, and easier to install.
How much does it cost?
Wild Hog retails for less than $10 per lineal foot, dramatically lower than competing cable and glass railing. Wild Hog also installs extremely fast, lowering your overall installation cost.
How big are the open spaces? Does this leave a open site line?
The mesh is a 4" x 4" grid that meets all current ICC and IRC code. The 6 gauge metal is thin enough to leave a clean and open site line.
What type of decking can I use with Wild Hog?
It pairs best with Cedar and treated, but can be used with Hardwood, composites and PVC decking. As long as you're using wood posts, Wild Hog can be easily used.
Can I use this for fencing or other applications?
Yes, absolutely! One of the great things about Wild Hog is the versatility. It can be used for fencing, gardens, trellises, interior railing, hanging racks, and much more.
How do I cut it?
Wild Hog cuts with a pair of simple bolt cutters.
How do I install Wild Hog railing?
Wild Hog Railing can be installed in many different fashions. There is no required installation method, and it gives the carpenter limitless freedom. The most common method is to use 2x2's or the Wild Hog Tracks. See below for more detail on installation methods.
Is there a warranty?
There is no manufacturer warranty. Given that it's made of 100% American Made steel and double powder coated for protection, expect to get a decade of use with minimal maintenance.
---
Applications:
Cedar Deck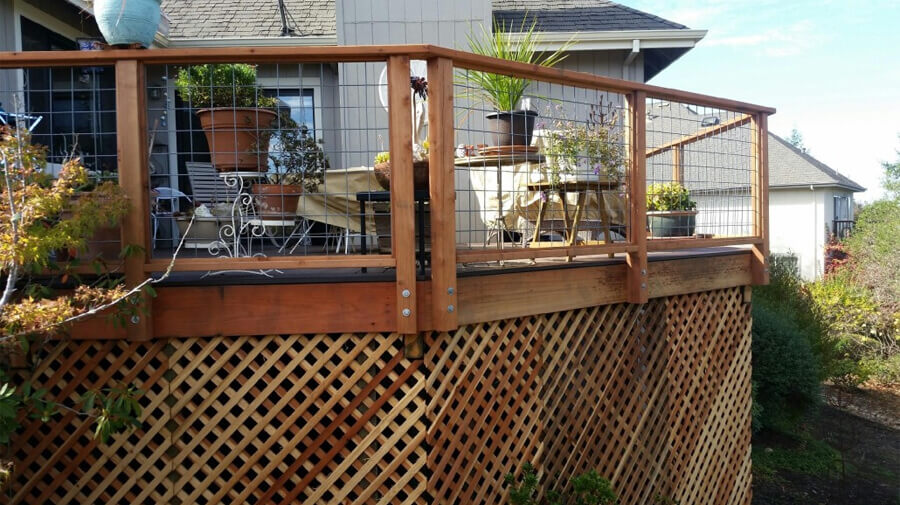 Treated Deck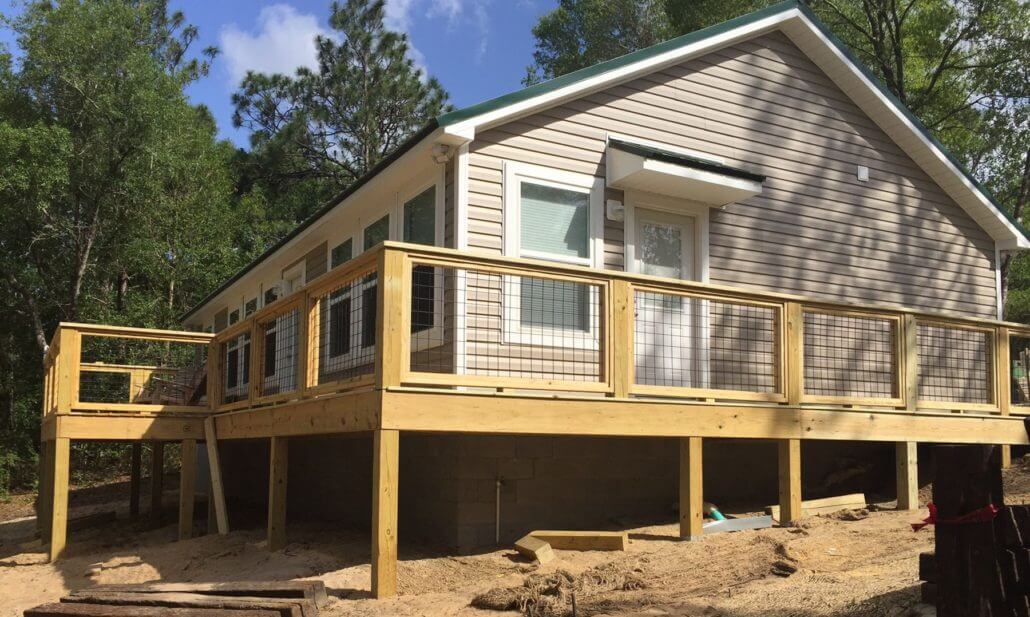 Composite Deck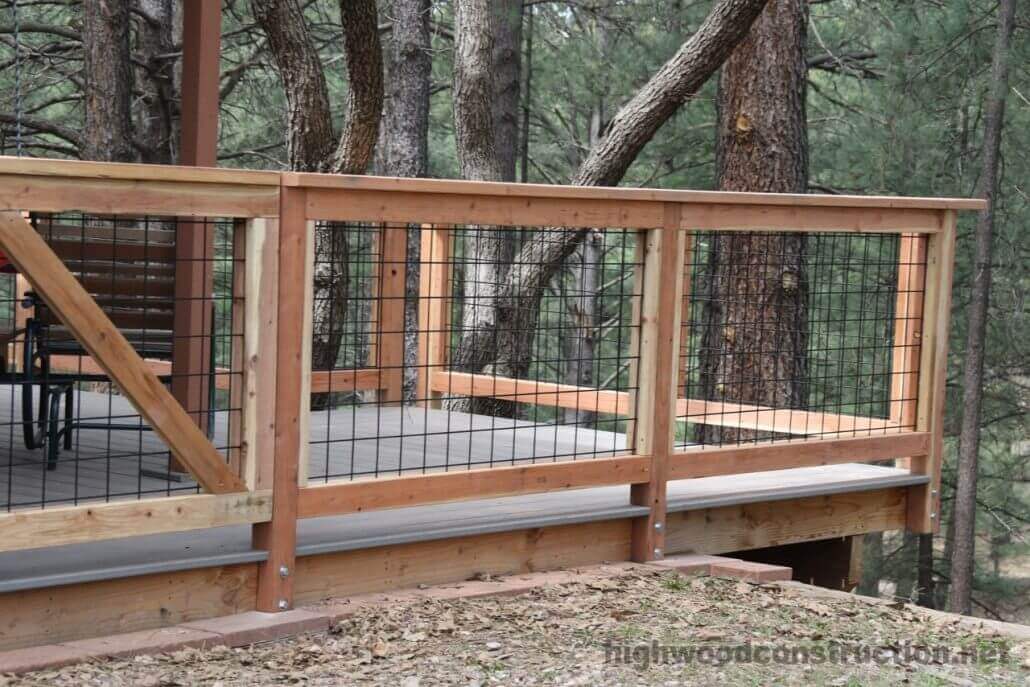 Fencing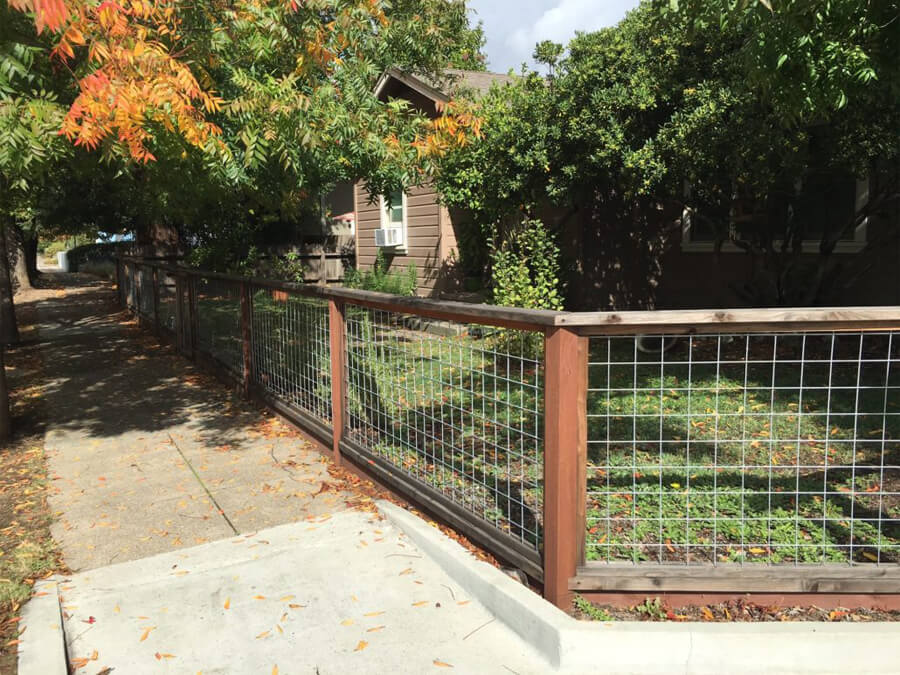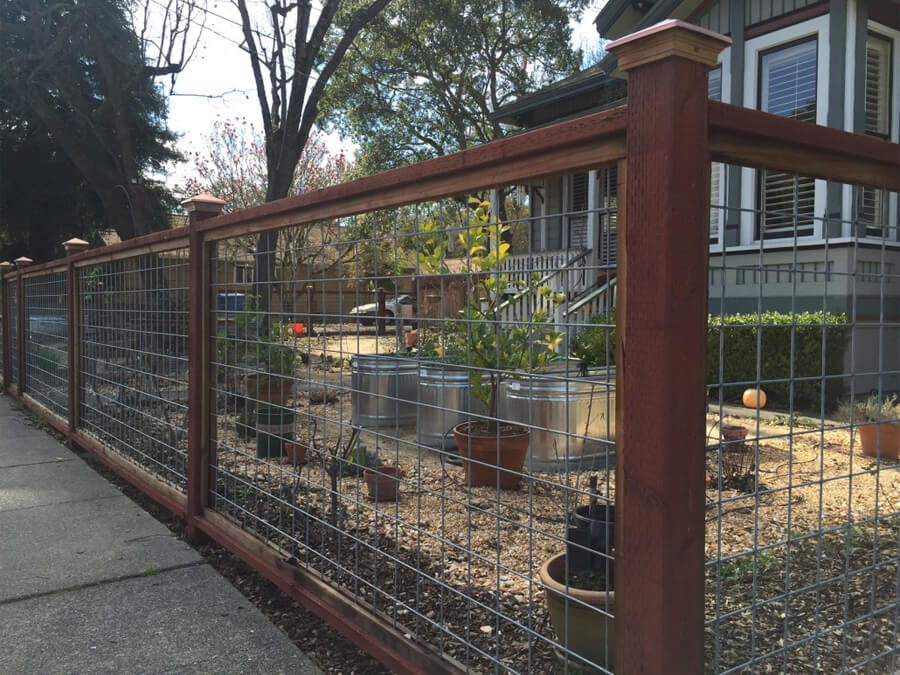 Pergolas and Trellises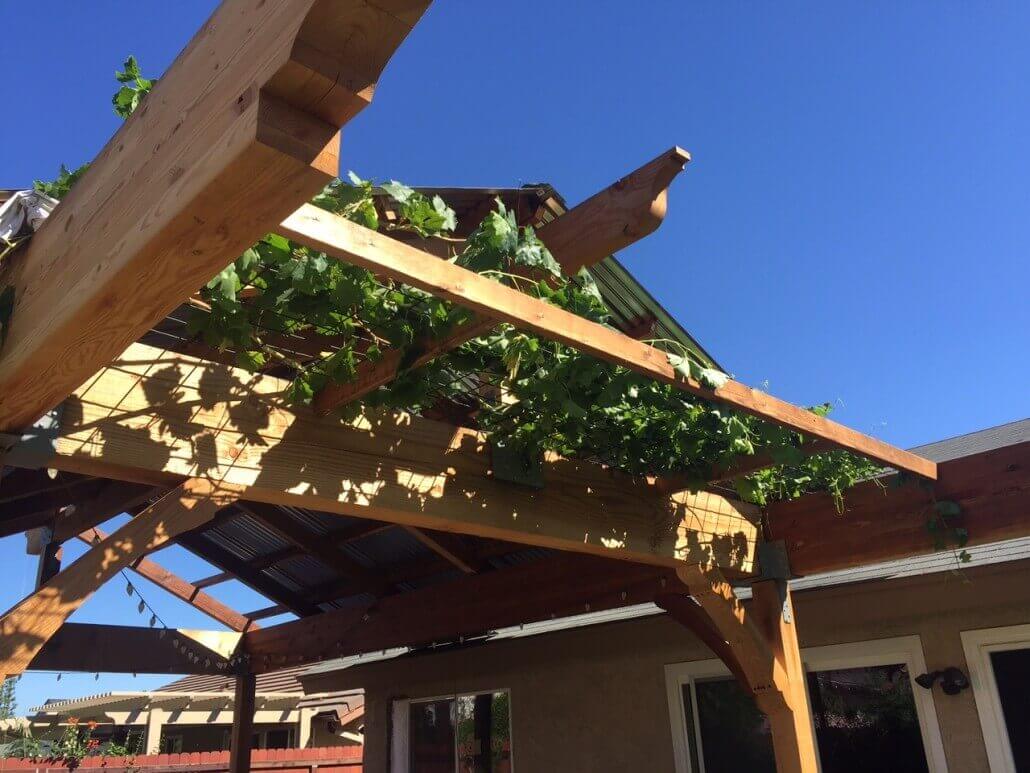 Interior Railing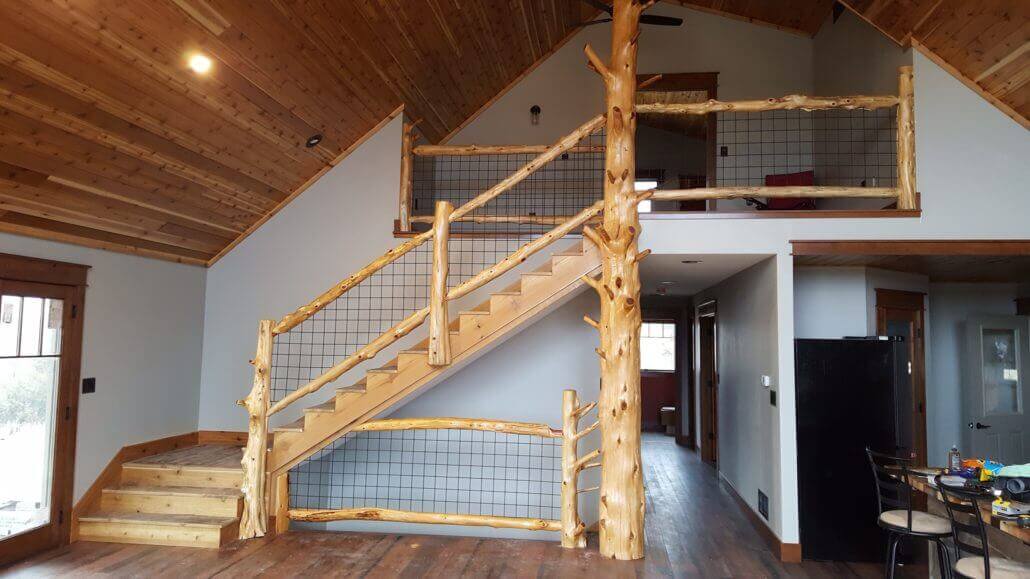 Gardening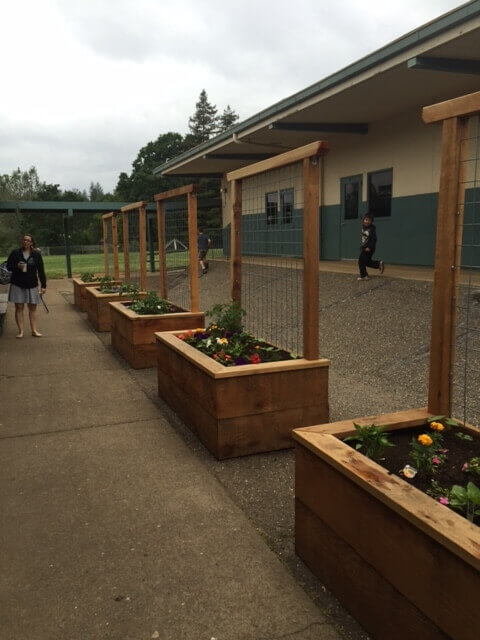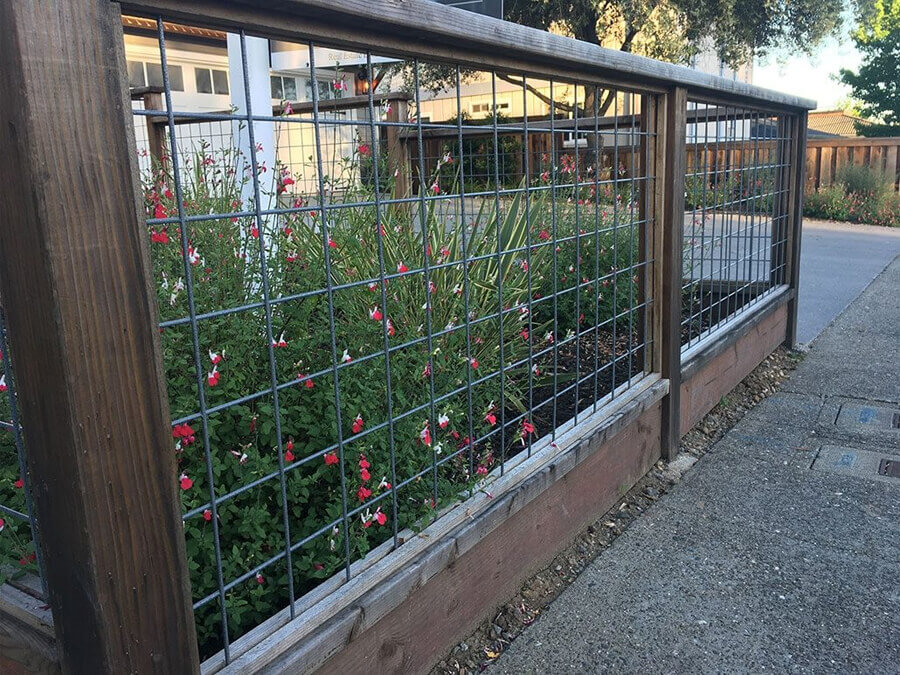 ---
Installation:
Railing installation is fast and easy. There is no required installation method, and it's entirely up to the contractor/homeowner. Below are a few examples of installation techniques for deck railing and fencing.
1) Use a dado groove in a 2x2 and slide your hog panel into place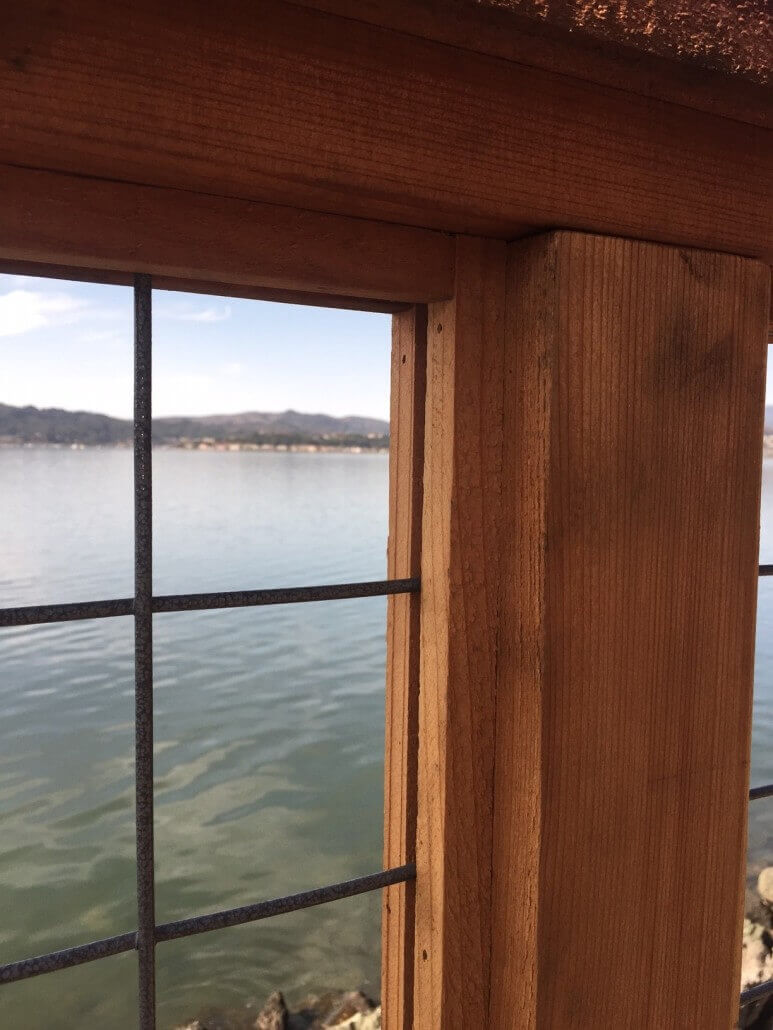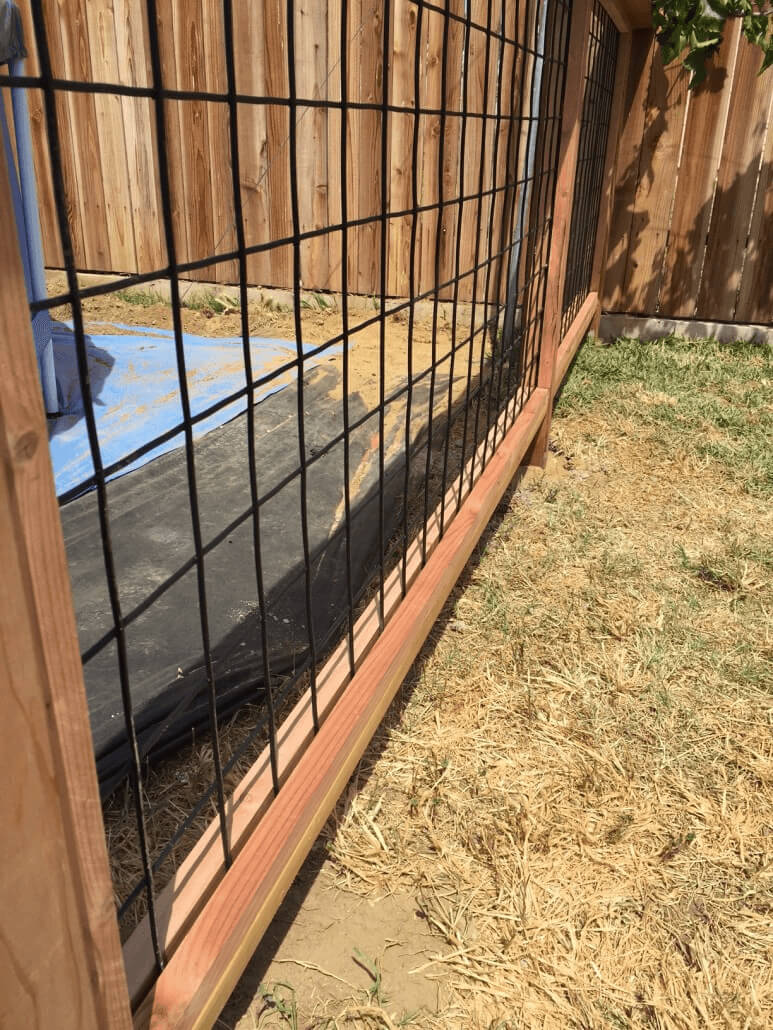 2) Drilling measured holes into your top and bottom rails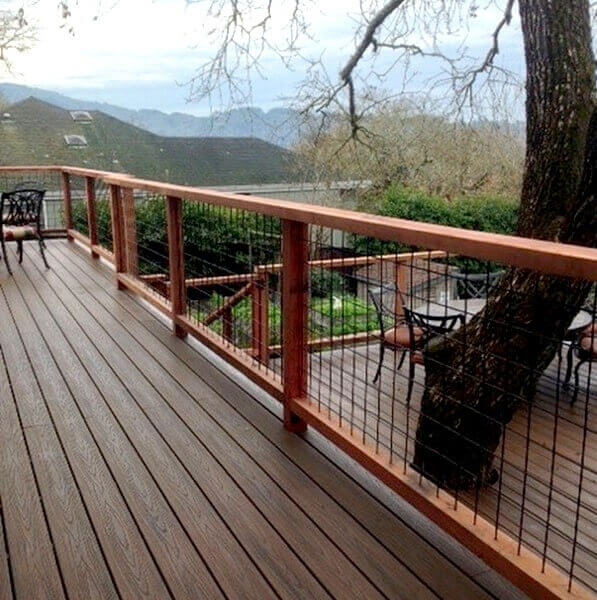 3) Picture framing with 2x2's on both sides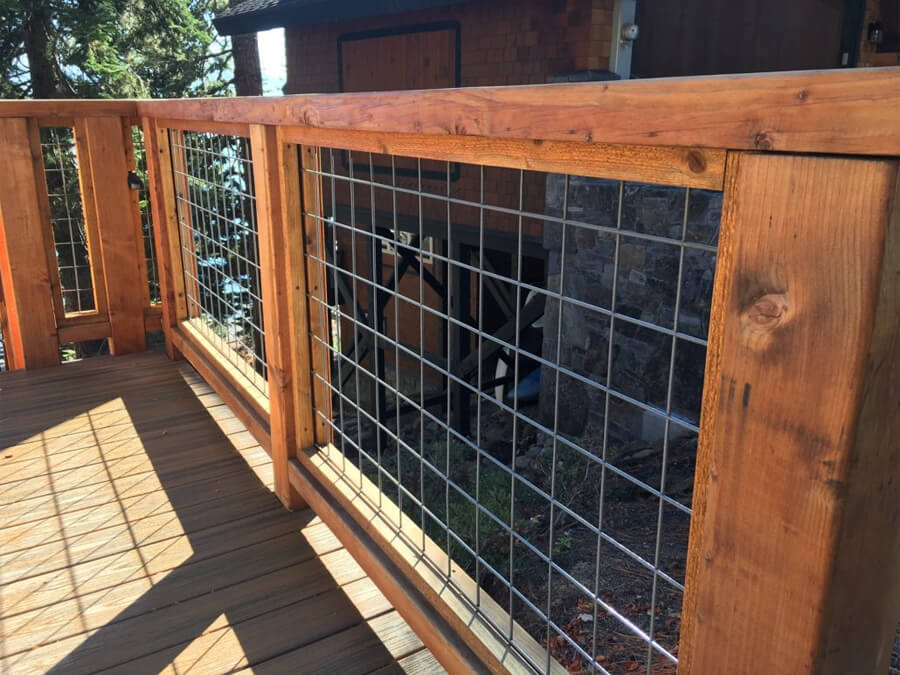 4) Hog tracks and Hog Tusks