AC Radiata Pine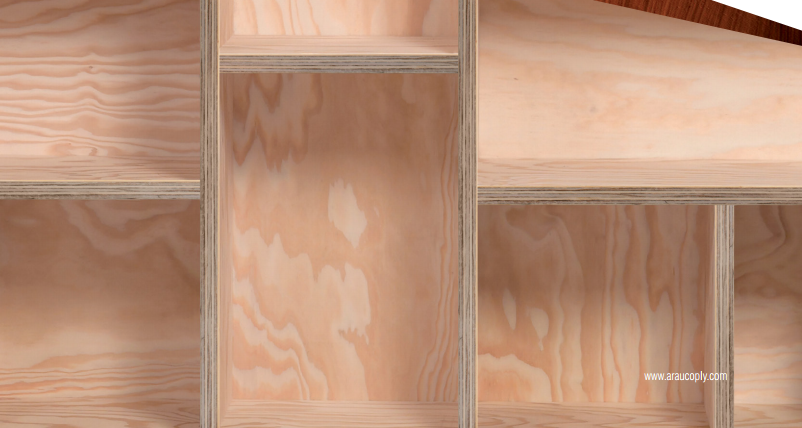 Available Sizes: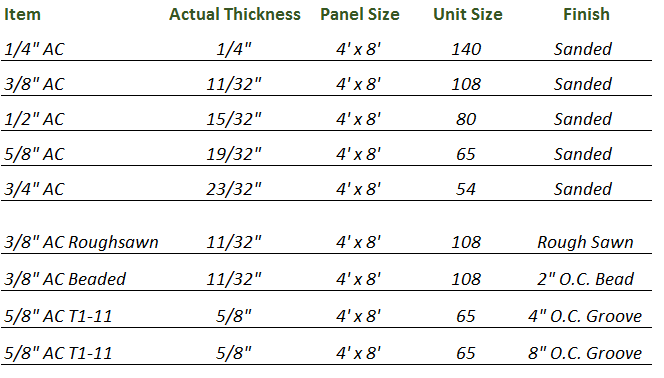 Features & Benefits:
-Premium A-grade face with six patches or less
-More cost-effective than Fir and Yellow Pine
-Radiata Pine is soft, easy to work with, and machines well
-Takes a beautiful coat of stain or paint
-Can always be used as an underlayment
"AC Radiata Pine"
-A-grade sanded veneer face, C-grade cores and back. Radiata Pine is a plantation pine species from Chile, South America that naturally has very few knots. AC Radiata is often used for cabinets, shelving, furniture, and other applications where the highest quality face with no defects is needed.
-AC Radiata is also always approved as an underlayment grade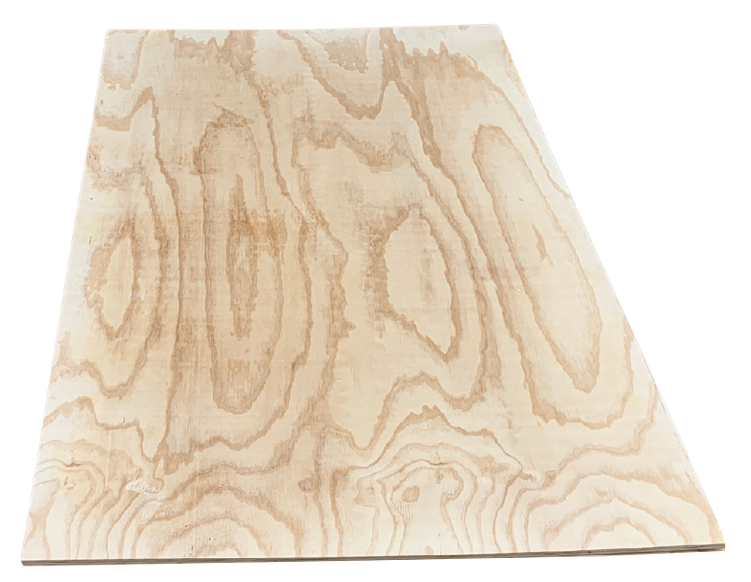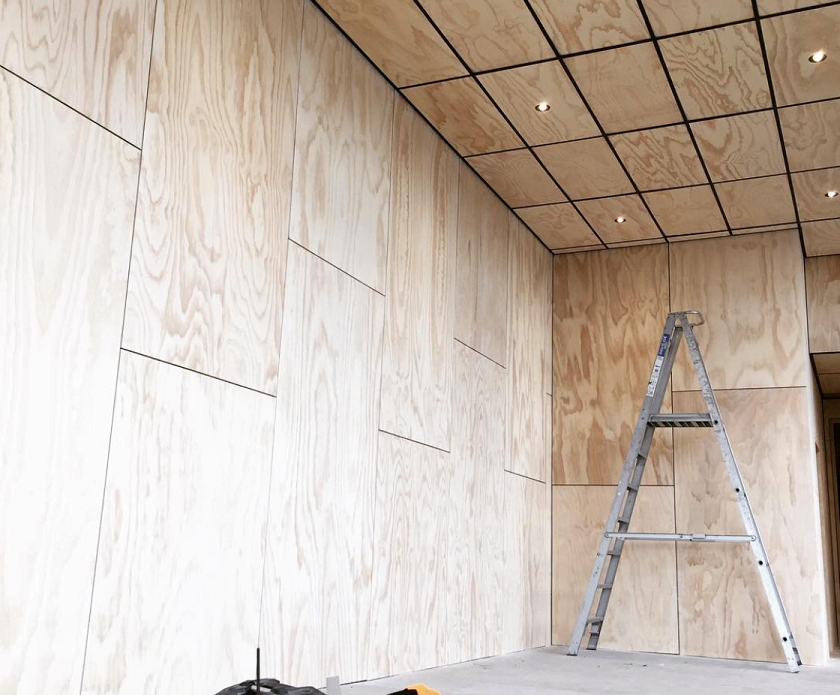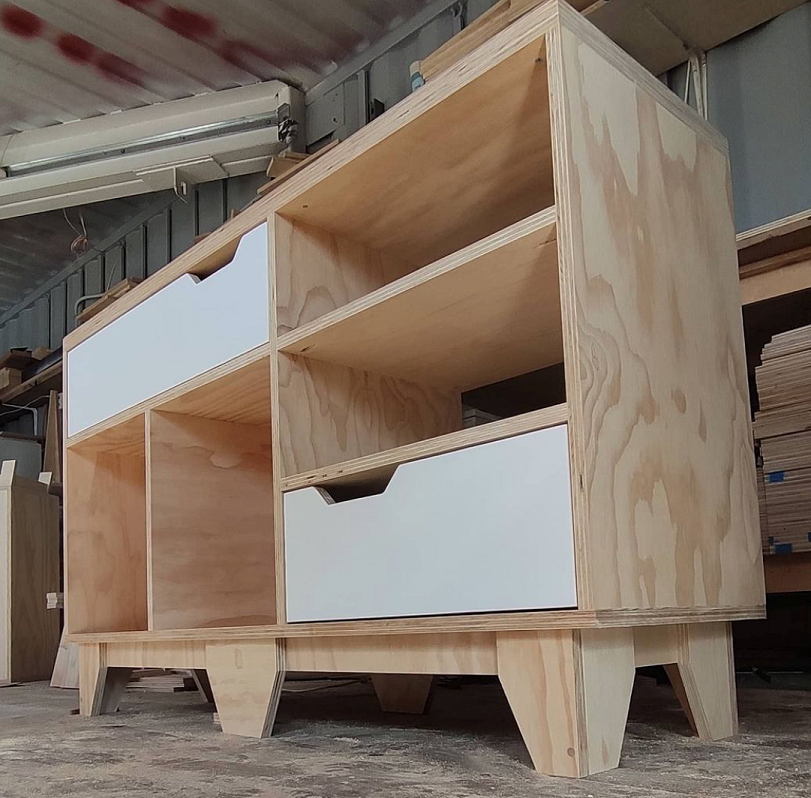 "2" O.C. Bead"
-Beaded-board panel with 2" spacing between each bead. Exterior grade panel, excellent for that classic beaded-board look. Applications include wainscoting, porch ceiling, bonus room, shelving back wall, and kitchen cabinets.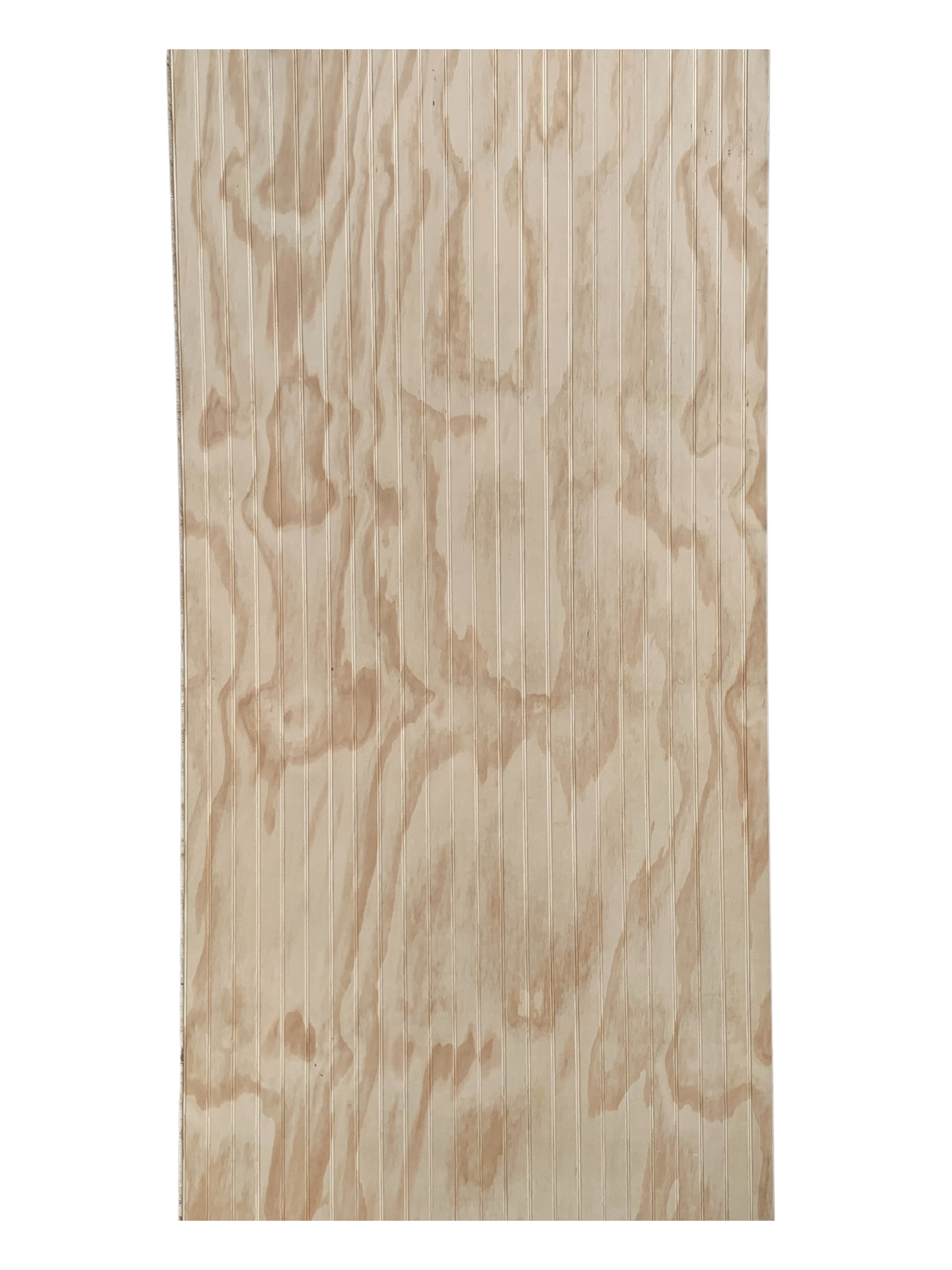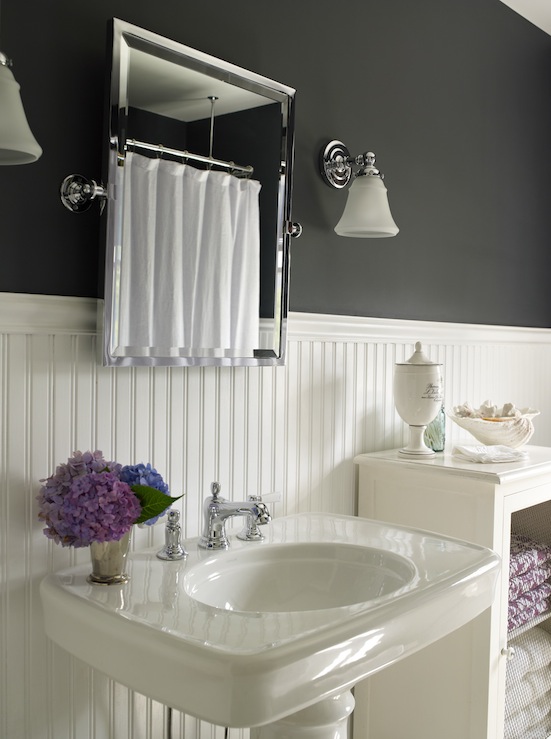 "4" O.C. T1-11"
-Reverse Board and Batten (RB&B) pattern at 4" spacing. Exterior grade panel approved for exterior siding.