1x6 Rustic Pine Flooring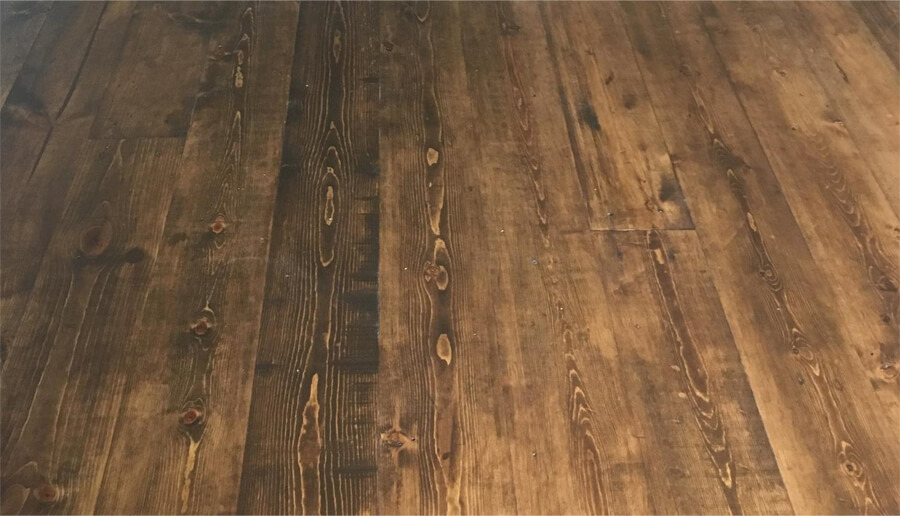 Our 1x6 Rustic Pine Flooring is a custom designed profile specifically for flooring.
It is a premium #2 Lodgepole Pine that will have rich grain, tight knots, and excellent character, and is an excellent choice for rustic flooring.
Available Sizes: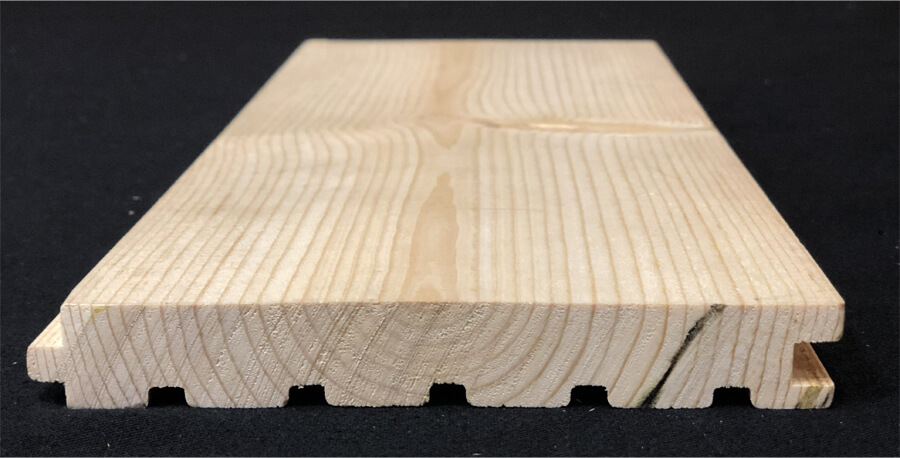 Features & Benefits:
-Premium #2 Lodgepole Pine
-Wide plank flooring with rich grain, tight knots, and excellent character
-Rabbited backside for flush and flat installation
-End-Matched
-Installs with a pneumatic flooring nailer
-Extremely reasonably priced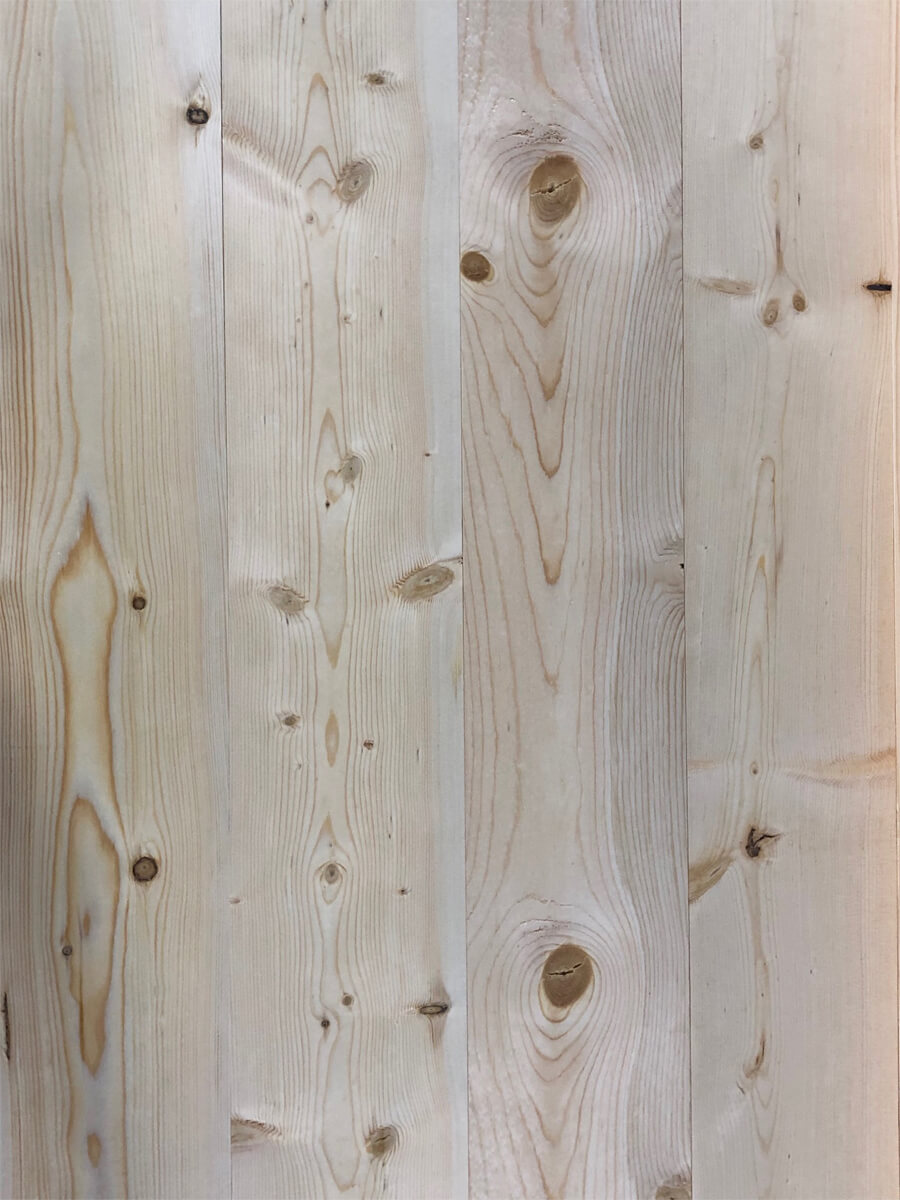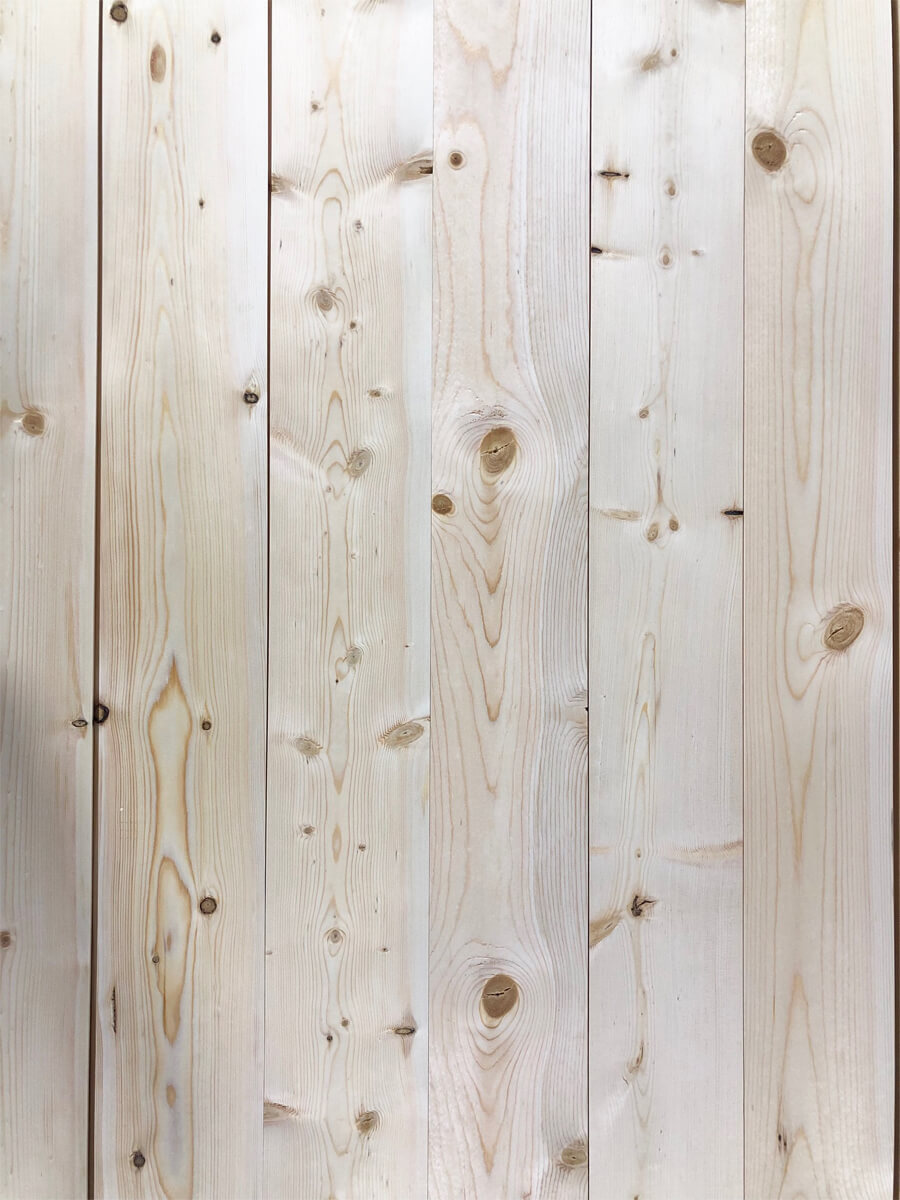 Frequently Asked Questions
Q: How does this compare to hardwood flooring?
A: Lodgepole Pine is definitely softer than hardwood floorings like Oak or Maple. However, our Lodgepole Pine flooring is very dimensionally stable, lower priced, and comes in long 14' lengths.
Q: How do I install?
A: Rustic pine flooring installs just like any hardwood flooring, and can be installed using a standard pneumatic flooring nailer or face nailing. We recommend letting the wood acclimate for at least a week before installing. If using a pneumatic flooring nailer, you still may need to face nail in certain spots.
Q: Do I need to worry about the knots falling out?
A: All of the knots are what's known as "sound and tight", however, when the material ages and shrinks some knots could become loose.
Q: How should I finish once installed?
A: We recommend finishing with a stain and a clear polyurethane finish.
Q: Can I use this for wall paneling or on a ceiling?
A: Absolutely. You can still blind nail through the tongue, or face nail if you prefer.