HydroGap® Drainable Housewrap
HydroGap® Drainable Housewrap and HydroFlash® flashings are NOW IN STOCK at FP Supply - Columbus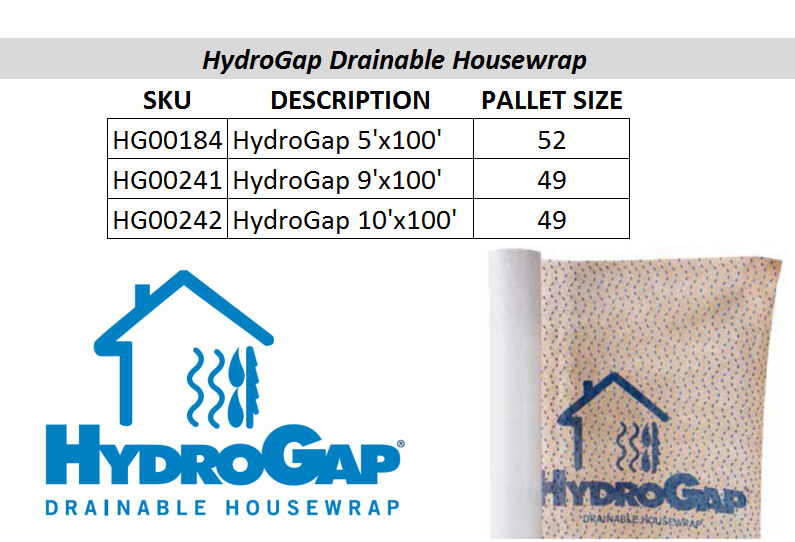 HydroGap® Drainable Housewrap is the best performing drainable housewrap on the market. This product allows construction professionals to Build Better™ by effectively eliminating excess moisture, thereby preventing the damaging effects of mold and rot. Its patent-pending one millimeter spacers allow at least 100X more bulk water to drain from a wall versus standard housewraps.
---
HydroFlash® GP Self-Adhered Flashing
HydroFlash® GP Self-Adhered Flashing is a specially formulated butyl hybrid technology for aggressive adhesion to Benjamin Obdyke's HydroGap® Drainable Housewrap and FlatWrap® UV. HydroFlash® GP can be installed down to twenty-five degrees Fahrenheit.